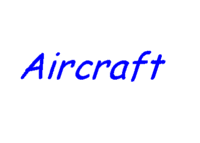 Marcotte Redrive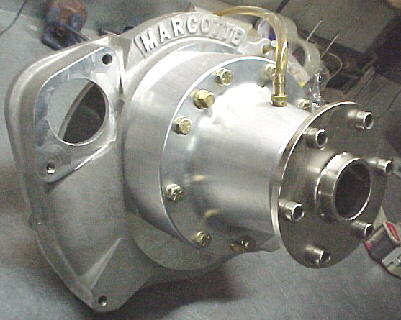 I received my PSRU from Marcotte in Quebec, Canada. I selected a model M-300-VP which is rated for 300 hp and 350 ft./lbs of torque. It should be bulletproof on my turbo EJ22. The reduction ratio is 2.2 to 1. Weight with flywheel and lubricant is 47 lbs. Not the lightest redrive available but probably the strongest on the market for turbocharged Subarus.
Engineering and construction look to be first rate. Gears are CNC'd 4340 alloy steel, hardened to 62 Rockwell C. The gear casing is 6061 billet. The bellhousing adapter is cast from 355T6 aluminum. Bearings are all Timken. Seals are Viton for high heat. Torsional vibration is handled by an excellent multi pin elastomer bushing setup. Lubrication is by self-contained synthetic oil bath so no failure prone external oil lines or drainback issues.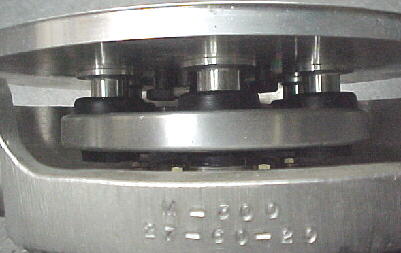 The Marcotte unit features a helical cut internal ring gear. This provides increased gear contact, superior lubrication retention and does not change the direction of prop rotation. This design is also very quiet and shows a frictional loss of less than 2%. My unit has a 1.72 inch offset between the crankshaft and prop shaft. This provides some much needed cowling clearance for many aircraft like the RV6 which was designed for direct drive aircraft engines. Using a planetary gear setup would be very difficult on the RV6 with a Subaru engine without compromising the intake manifold design. The bellhousing adapter has the provision for the factory starter.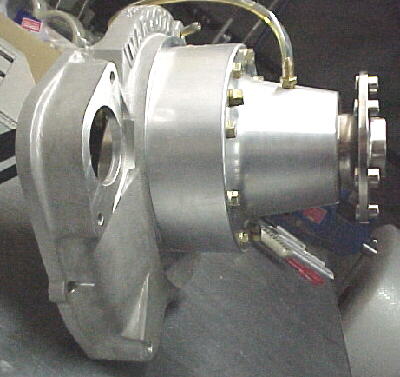 Marcotte PSRUs are available in 6 different hp ratings and several different reduction ratios.
New contact info for Marcotte 03/18/08 Ray Fiset fax 418-204-9448 rayfiset@videotron.ca
04/04/05 New drives have the mod below already done and use stiffer, steel bushed rubber drive bushings than earlier units.
10/10/02 Recommended Modification for Pinion Bearing
I heard from another Marcotte user that Marcotte recommended changing the bronze pinion bushing in the flywheel to a ball bearing. Apparently the bushing would wear severely within 50 hours. Marcotte should supply drawings upon request.
The drawings call for a 1630-2RS bearing. A stepped counterbore needs to be machined into the front flywheel face. I started by removing the drive lugs and bolts. The bolts are lightly pressed in. Remove with a platic tipped hammer.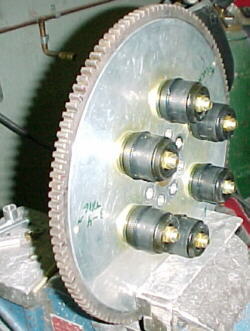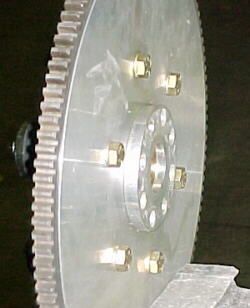 The crank spacer and flywheel need to be bolted together and bored as an assembly. I machined a .411 steel dowel pin to be sure nothing moved and tapped it lightly into one of the bolt holes.I then used four 10 X 1.5mm metric bolts and aircraft washers to bolt the two pieces together. I then drove out the old bronze bushing.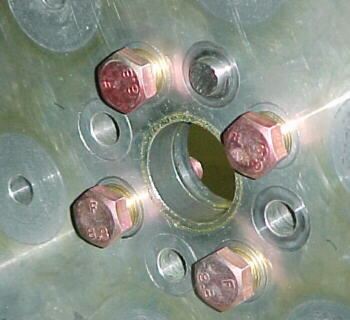 I gripped the assembly by the spacer and shoved the flywheel up against the chuck jaws to square it. I checked runout with a dial indicator and got it down to .004. Using a long, sharp 1/4 inch tool, I carefully bored to the correct depth and diameter. Go slowly, the tolerance is only .001.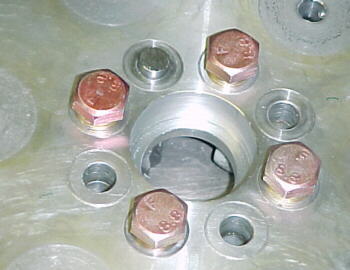 I cleaned it all up, coated the bore and bearing OD with Locktite bearing mount and lightly tapped it into position.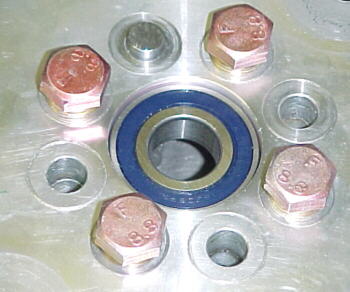 10/30/06
We now have over 200 hours on the Marcotte PSRU with no problems. No leaks, no noise etc. I'm very happy with the unit so far.