Injector Boss Mounting
This page details the step by step process to installing our weld-in injector bosses on intake runner tubes

Position the boss on your intake runner as close to the port as possible, allowing for access to TIG weld around the boss. Mark the outline.

Using a small Sharpie marker, mark the tube from inside the boss

Punch mark in the center of your mark

Pilot drill your punch mark with a 1/8 drill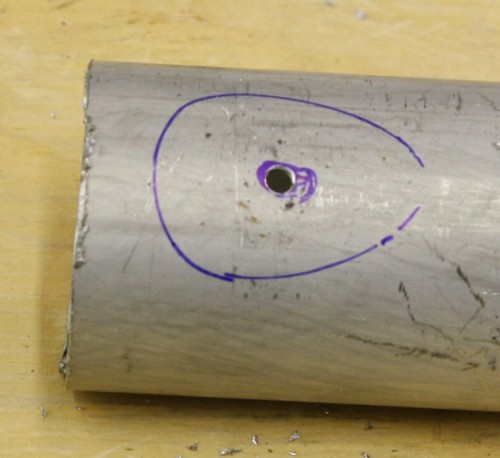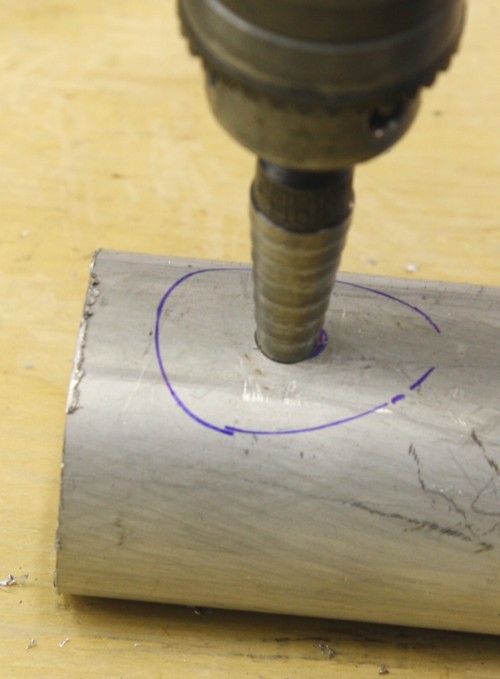 Use a step drill to enlarge the hole to 3/8

Enlarge hole with a 13/32 drill

While spinning the drill, lean it over at 45 degrees to cut the hole oval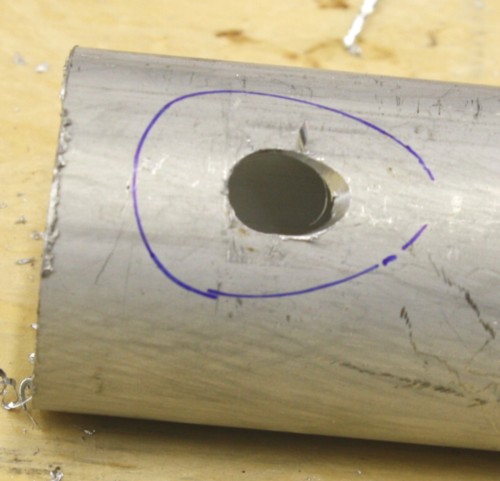 Deburr the edges, inside and outside of the tube with a fine file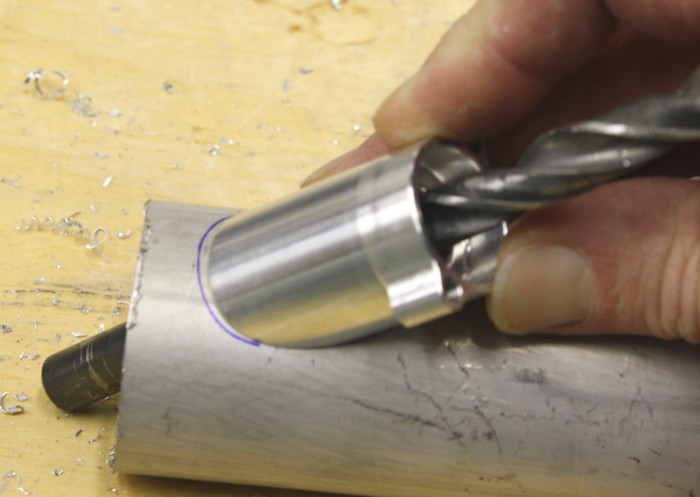 You can slide the 13/32 drill through the boss to position it for tack welding.
Finish by TIG welding the boss to the intake tube.