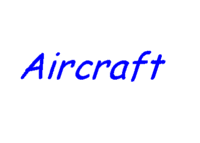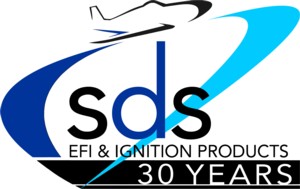 Superior Design= Superior Performance
World's Fastest EFI

Phone 403-671-4015
E-mail:racetech1@telus.net
Last update July 31/23
Continental 6 Cylinder Engines

EFI/EI kit for IO-550 engines. Dual ECU. Uses stock throttle body. Includes wiring not shown here. $7629US with all options.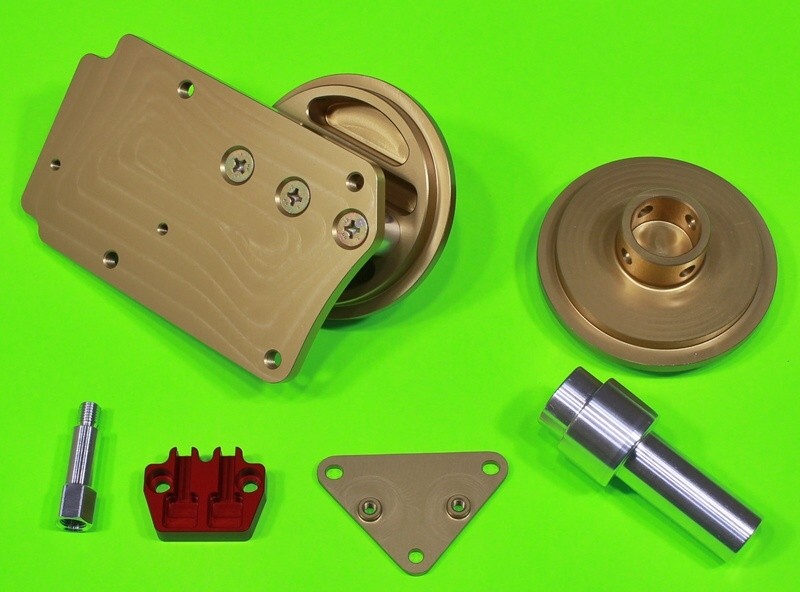 ---
SDS wins 2019 Reno Sport Class Gold Championship-Again.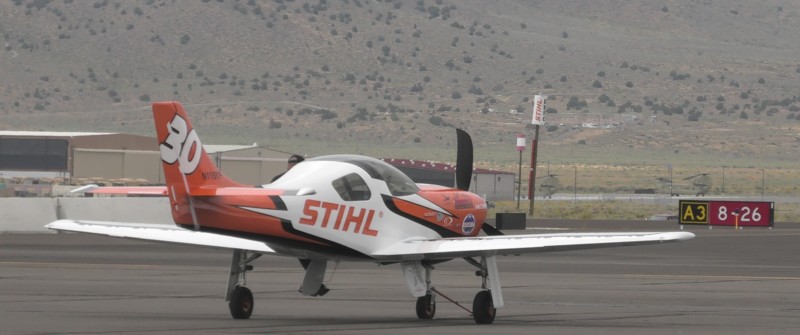 Andy Findlay won all 4 races this year in Sport Class and the Gold Championship again using SDS EFI. Big congrats again to Andy and his team.
Videos:
---
SDS wins 2018 Reno Sport Class Gold Championship!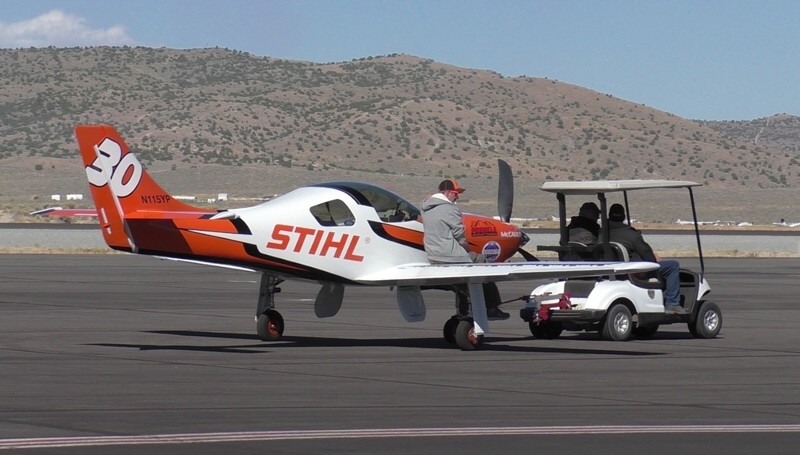 Andrew Findlay broke the amazing 5 year winning streak of Jeff LaVelle in Sport Class at Reno this year. We are so proud of Andy and his team and honored that they picked SDS for their EFI and ignition control. Great guys to work with! This is our second Reno Sport Class win after the first ever EFI win back in 2010. Andy's race average on Sunday was 402 mph with one lap in the 408-409 mph range.
Video links: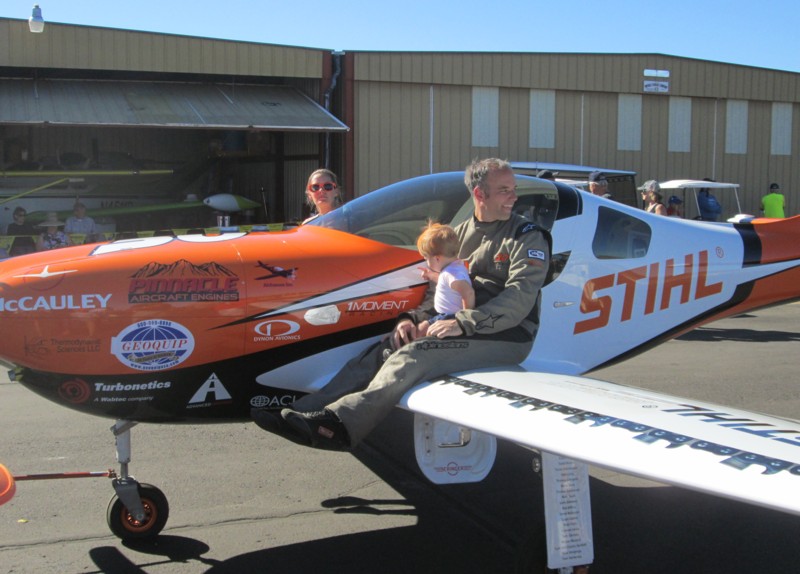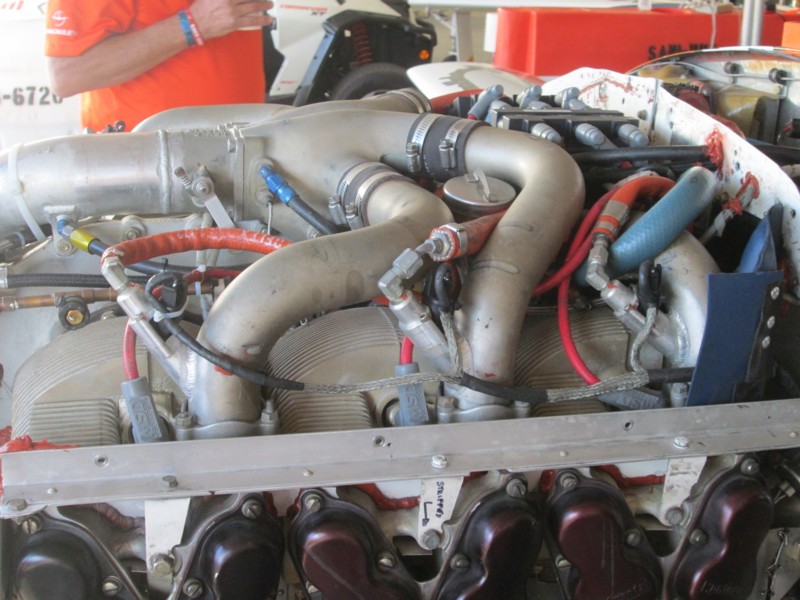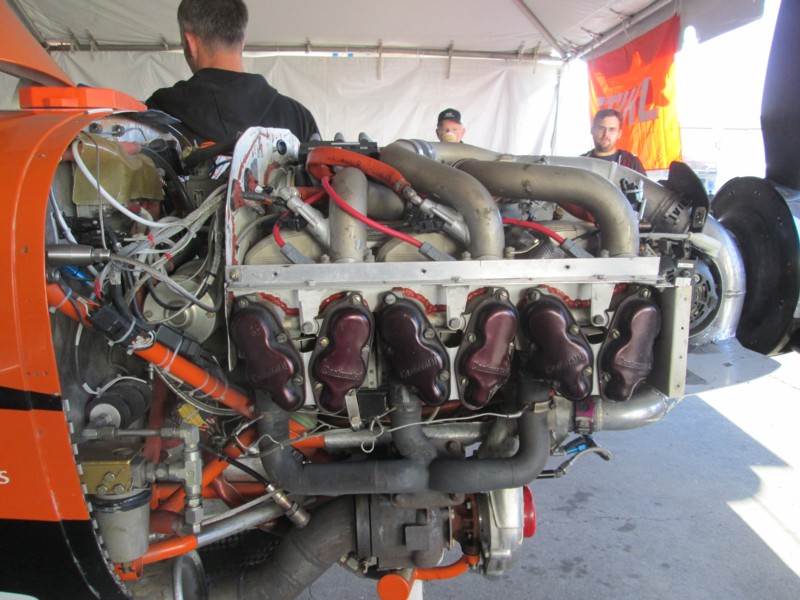 ---
---
Please note that all SDS electronics operate on 12/14 volts. 28V systems must use a separate 12/14V system or a step down power supply to power the SDS and fuel pumps.
We can now supply quality, fan cooled 28 to 14V power supplies rated for 30 amps. Two are required for dual ECU systems. $165US ea.
---
Please be aware that there are numerous variations among engines of the same type. Some parts may not fit or may have to be modified in certain cases.
---

SDS installation on Joe Corragio's Lancair Legacy
---
Installation on Scott Martin's Stallion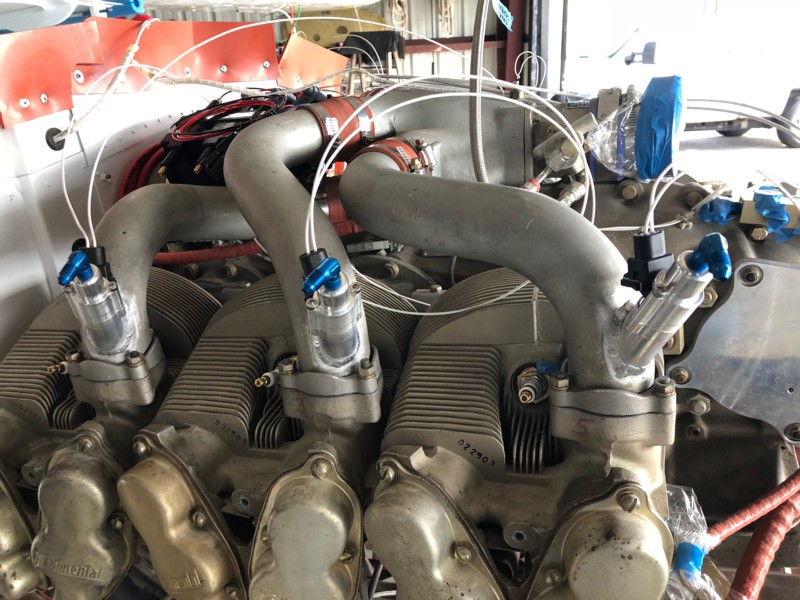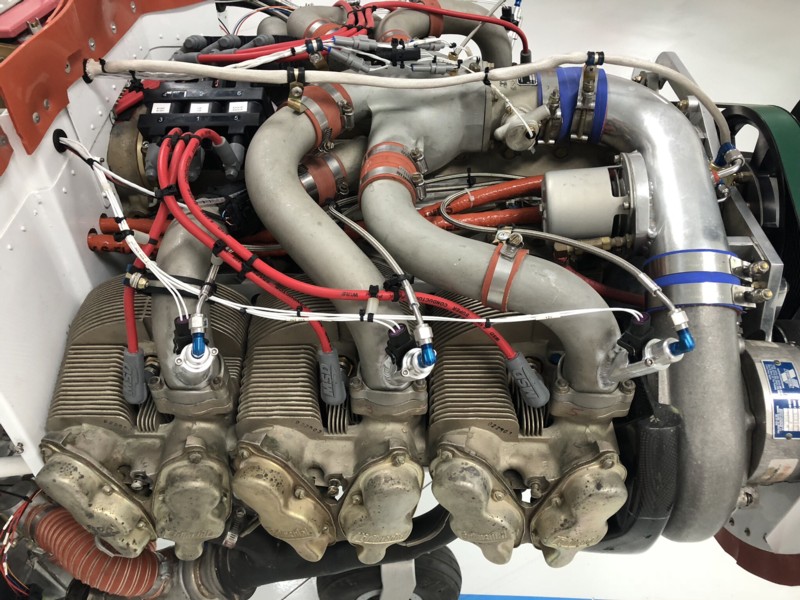 Supercharger in place
---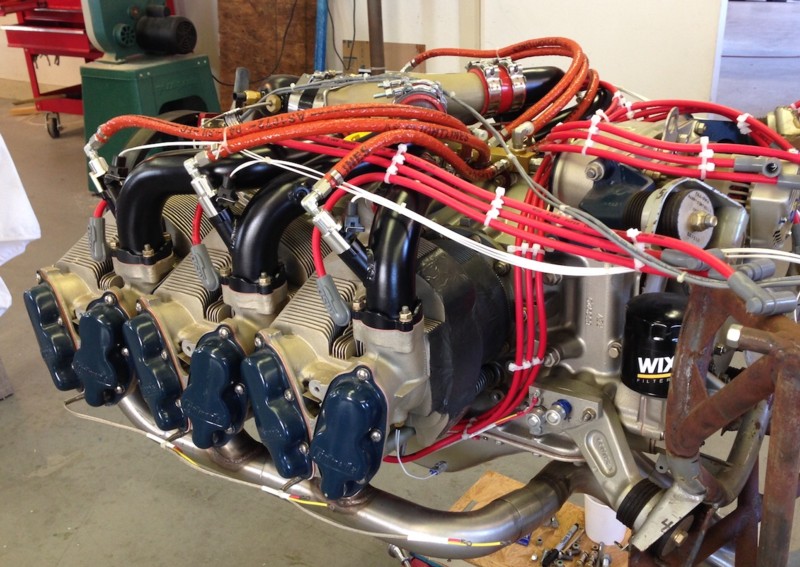 Mark Frederick is installing SDS EFI on his 550 powered Rocket in Texas. Fine work.
---

Andrew Findlay's twin turbo Lancair at 2017 Reno PRS. Dual EM-5 6F.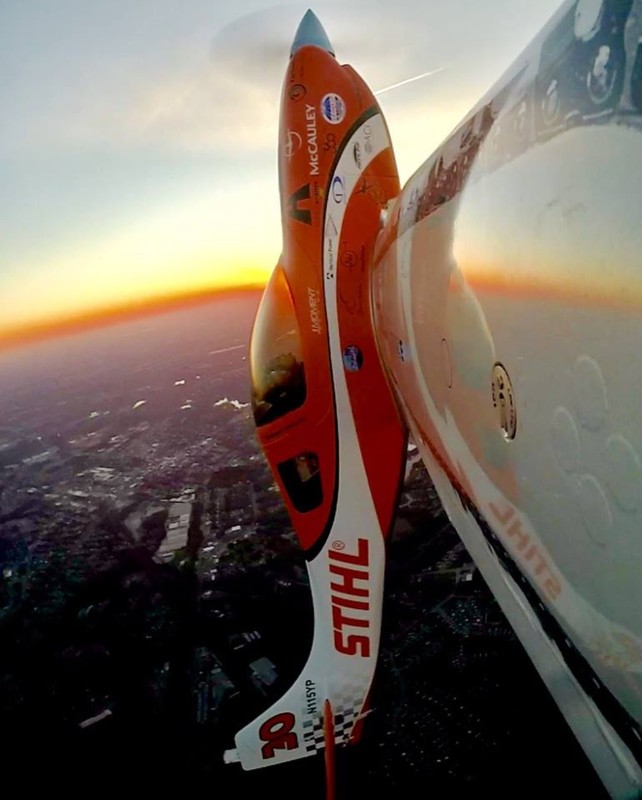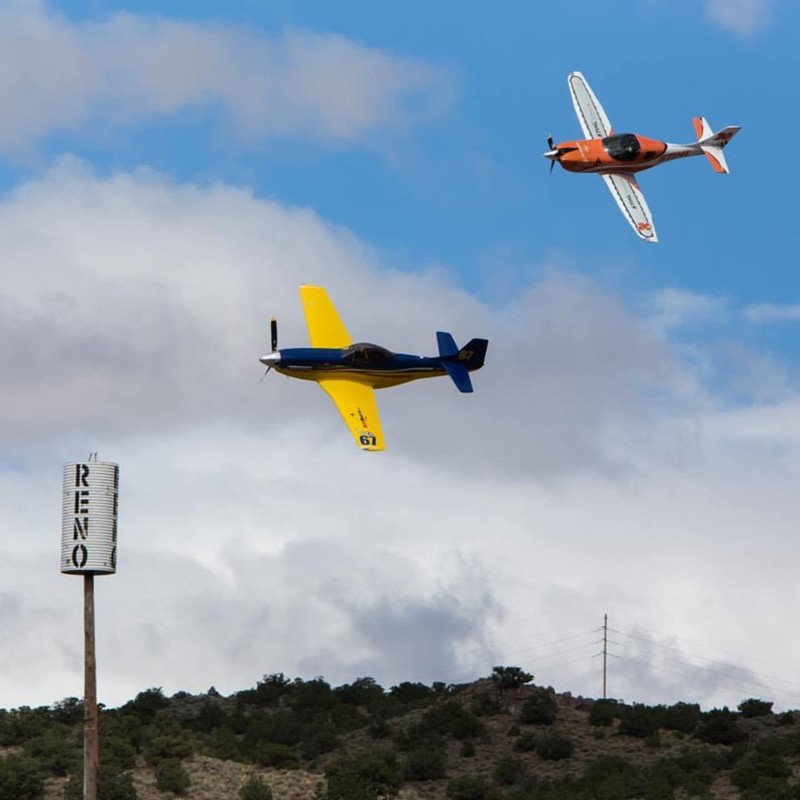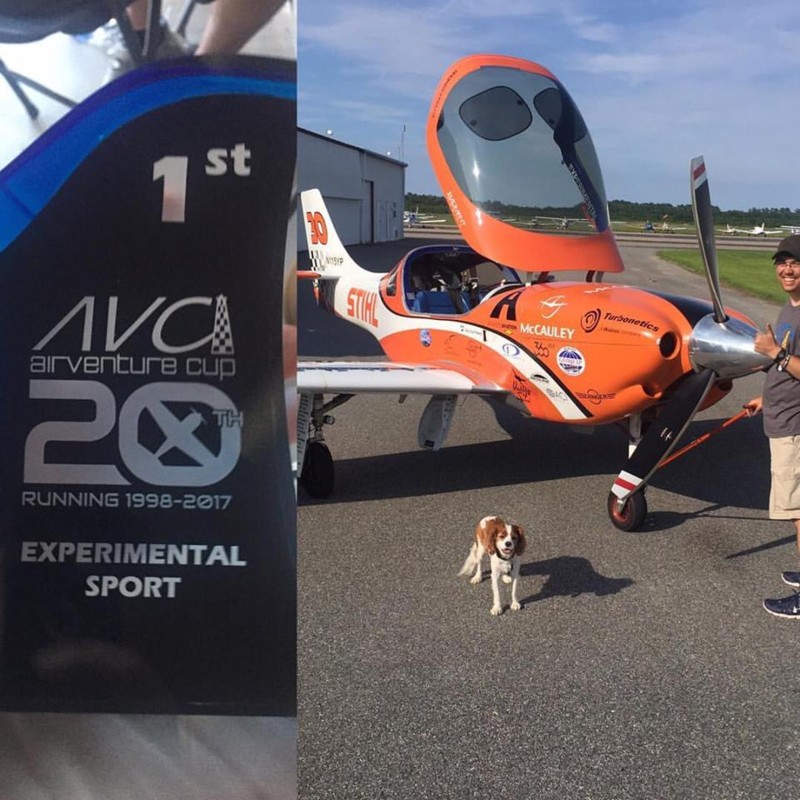 He also took first place in July in the Experimental Sport Class at the Air Venture Cup Race.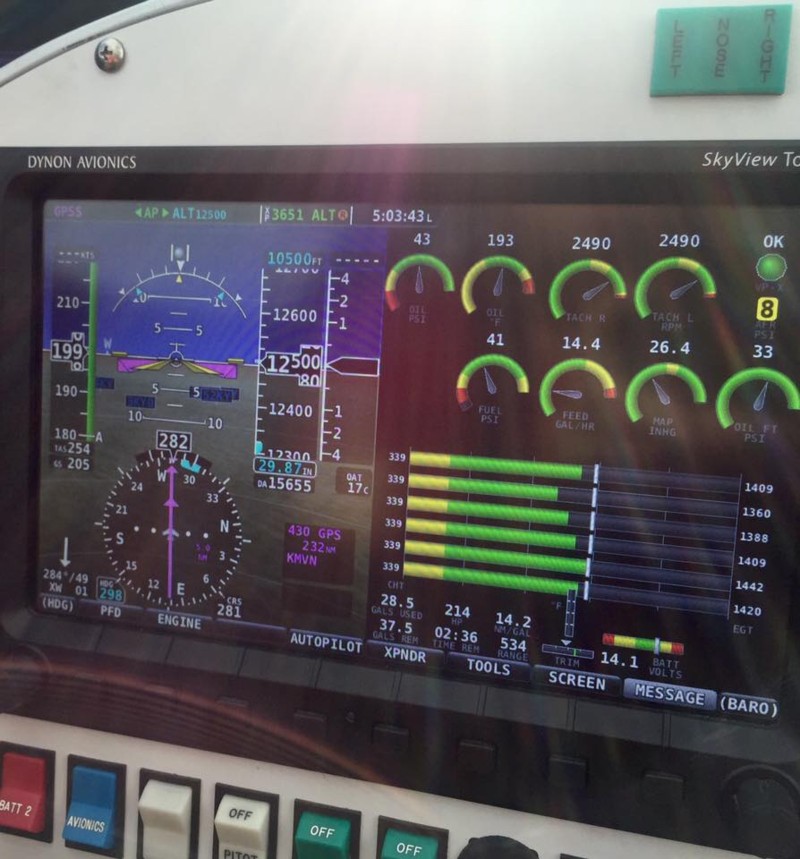 Perfectly aligned CHTs using the SDS cylinder trim function
Reno 2017
Andy finished towards the front in several Sport Class races this year and showed tremendous speed in the Gold Race, shadowing the race winning Glassair of Jeff Lavelle for a couple of laps before bumping the mixture knob out of position which cut the engine out for a moment, unfortunately ending his race. With the SDS EM-5 6F system installed, the airplane was much faster than last year, clearly making massive hp in the Gold Race running full boost pressure. He'll be back next year to show what the Stihl Lancair has got. SDS worked flawlessly in the race.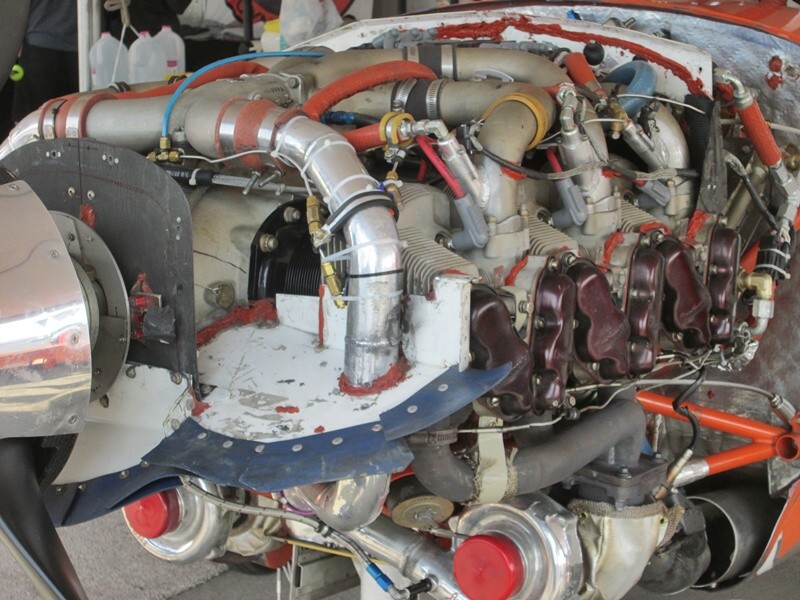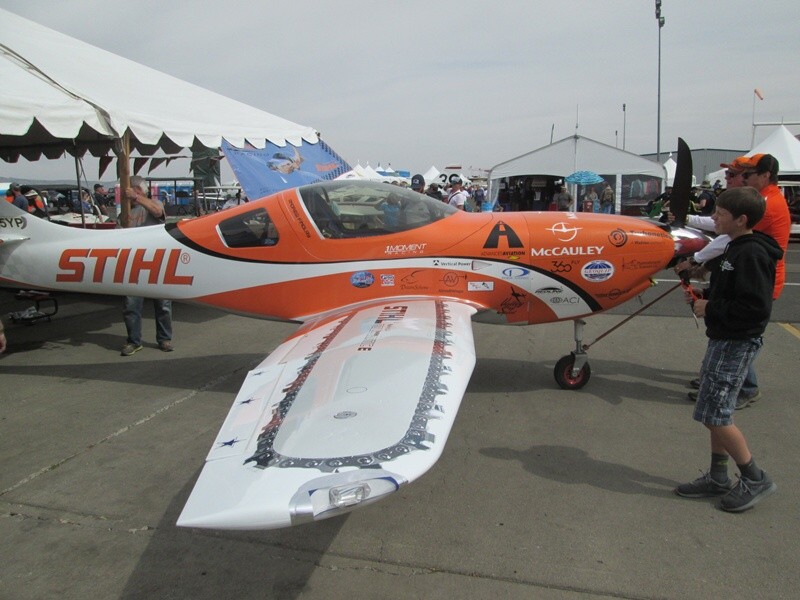 ---
Questair Venture Continental 550 twin turbo fitted with SDS EM-4 6F. At Reno on Sept. 20/09 this aircraft finished third in Super Sport Class Gold at 382mph. Sept. 2010- It wins Super Sport Class at Reno.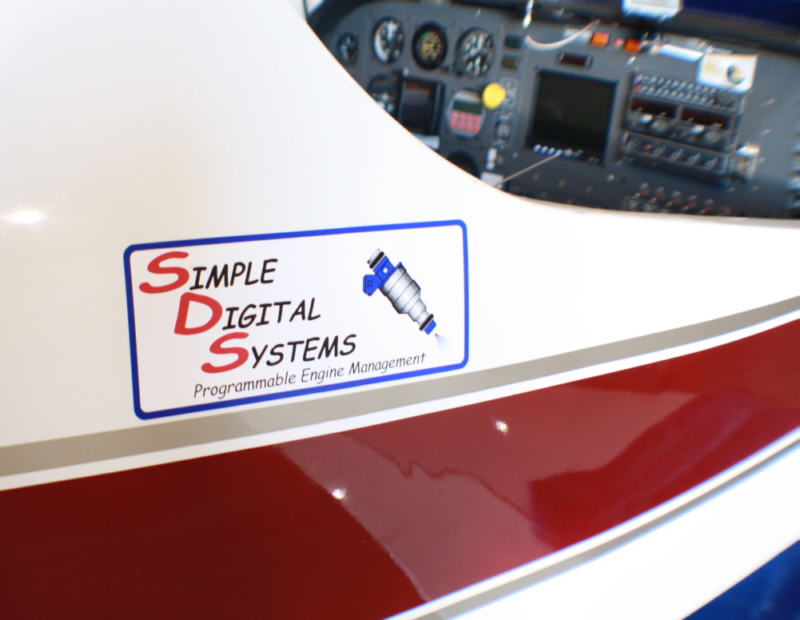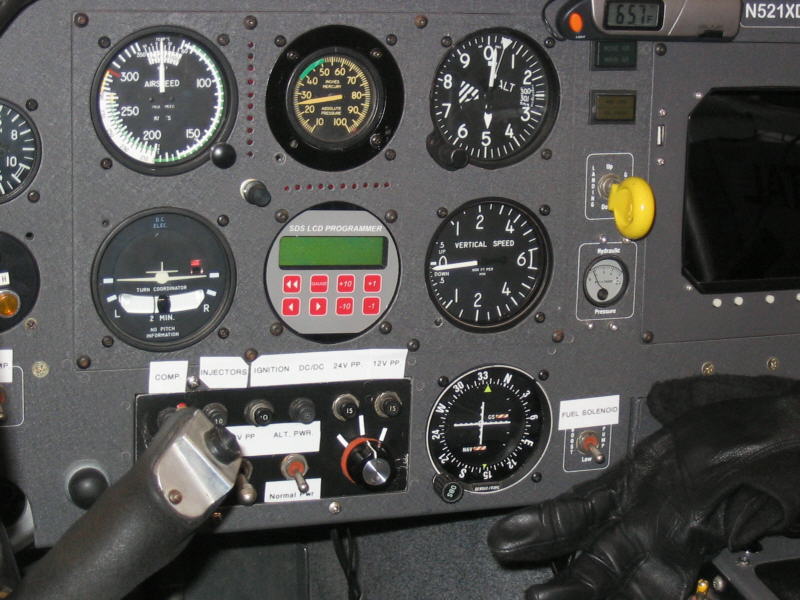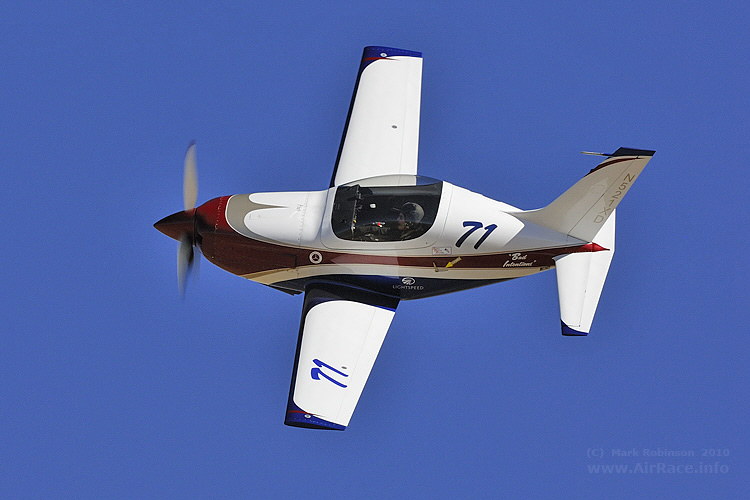 Mark Robinson photo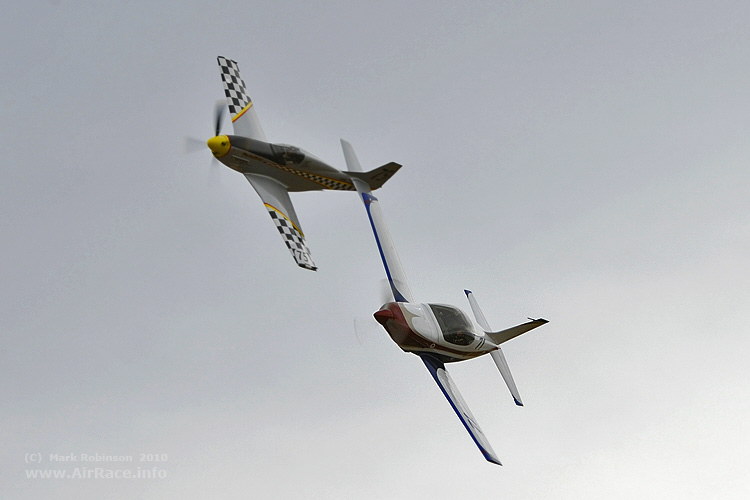 Mark Robinson photo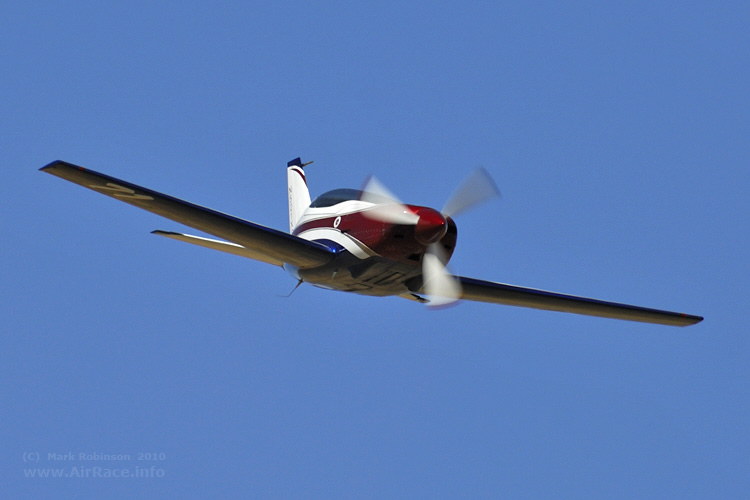 Mark Robinson photo
Thanks to Jan Peters at http://airrace.info/
http://www.youtube.com/watch?v=X6XcP0xJNIA
See the Venture running at Reno 2008
Reno 2010 Super Sport videohttp://www.youtube.com/watch?v=LYCkgQXEwHU
---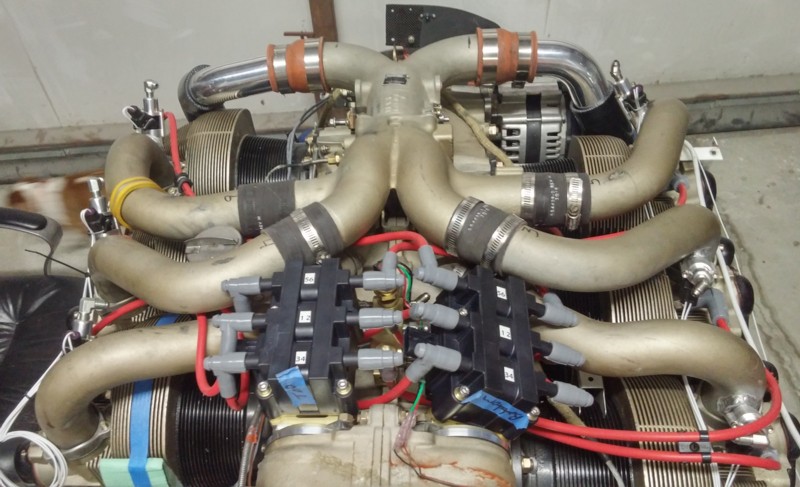 Andrew Findlay's twin turbo 550 being prepared for Reno 2017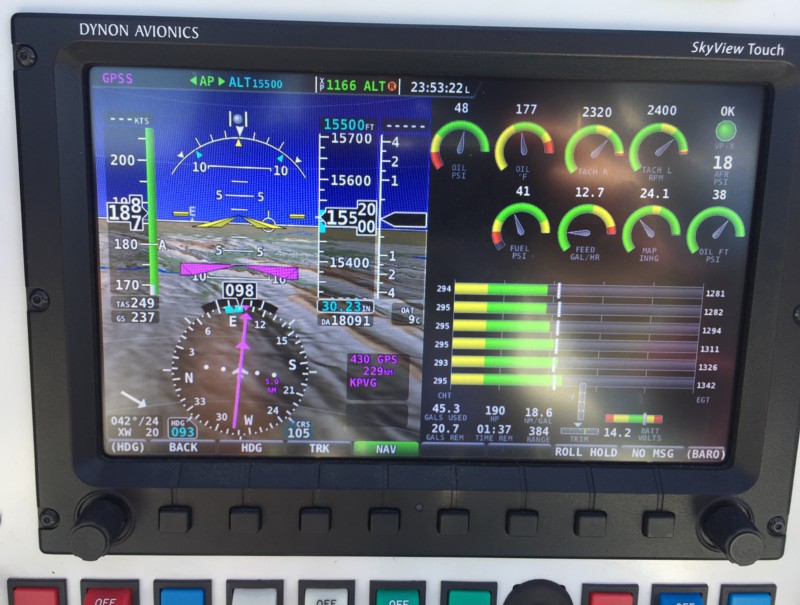 Andrew's panel in flight. Notice how close CHTs are balanced using the SDS individual cylinder fuel trim feature. Andrew just finished the PRS at Reno.
---
IO-550 Installation manual updated Jan. 12/19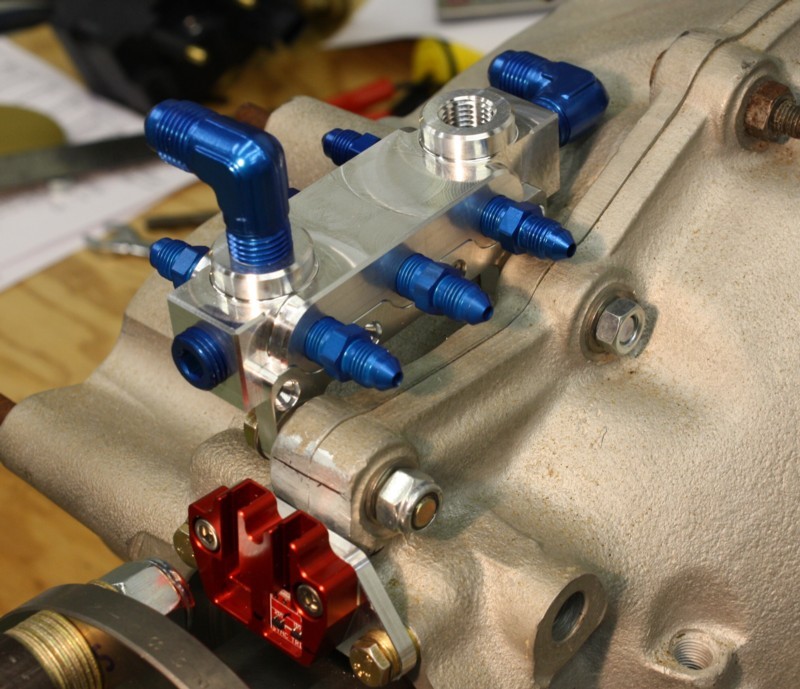 Fuel block, Hall sensor and mount, left side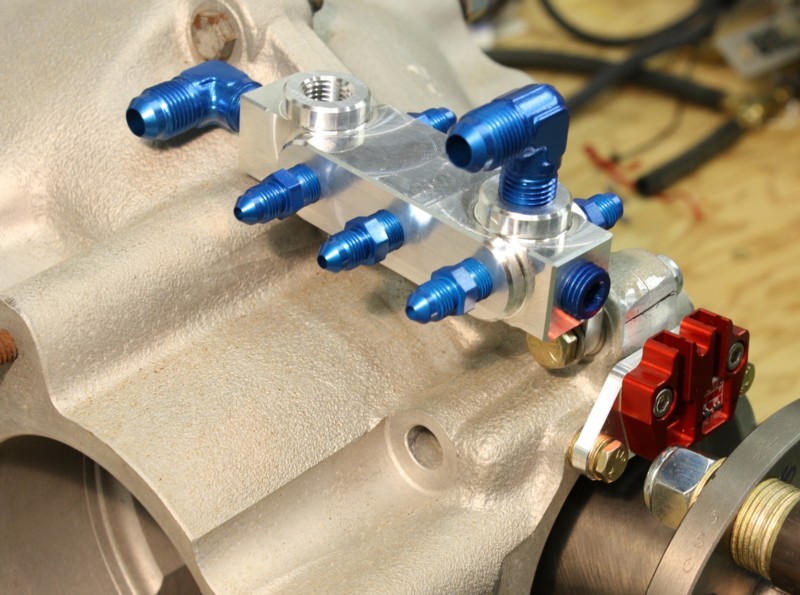 Right side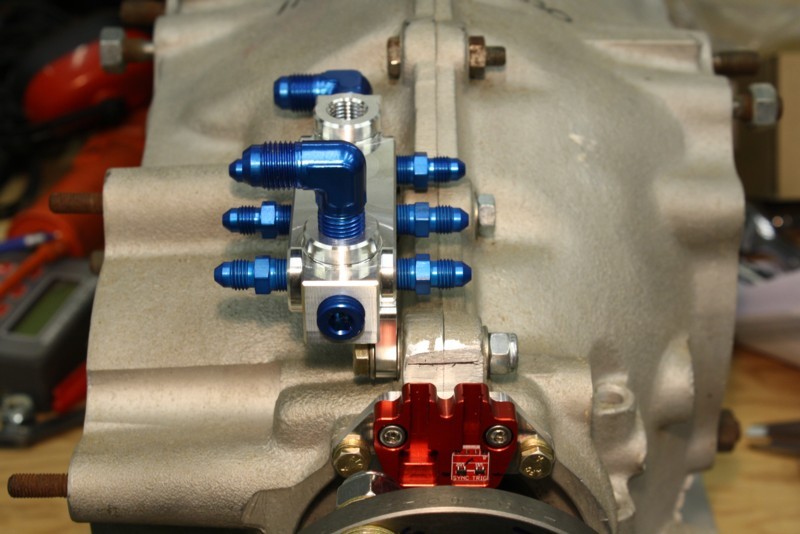 Front view
---