Last update 08/21/18
EM-5 Data Logging to Windows PC
Low cost, easy and intuitive to use data logging for your EM-5 ECU.
This page contains further information on the optional 8 channel data logging feature available for EM-5 ECUs running V25 and up software. Cost to add the feature to EM-5 ECUs is $110US. This includes the USB cable, circuit board and jack plus we send you a link to download the Windows software.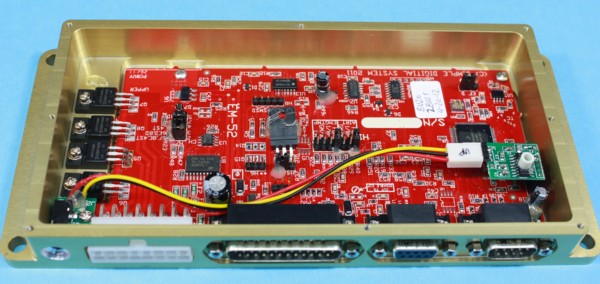 Shows the data logging sub board and data port jack in place.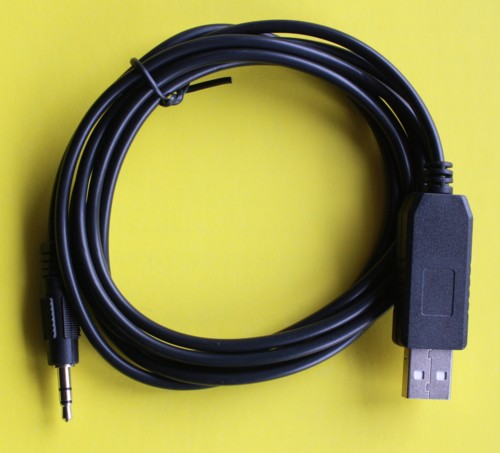 USB adapter cable supplied with kit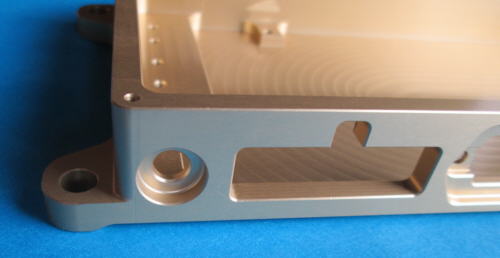 You need to have this round port on the left of the ECU box to install the data logging kit. Systems purchased after August 13/14 should have compatible V25 software as well as the data port hole. Older version EM-5s can be reflashed to V25 if you have the data port hole (starting on some models May 28/14). We can drill older EM-5 ECUs for the data port for an extra $25. EM-3 and EM-4 ECUs can have this capability added only by swapping in an EM-5 board for $590US.
YouTube tutorial video:
https://www.youtube.com/watch?v=OrJoOeqvhho
---
Basic Operation
You need to download the SDSDASH and communication software from the web from the link provided in your email. This will install the files into your laptop.
Plug in the data cable to your ECU and laptop. Open SDSDASHPR (torch icon). Start your engine. Click "Open Com Port" box in upper left.
To start logging the chart, select "Log Chart" and tick check box "Go" in the "Log Chart Enable" box.
To log text, select "Log Text" and tick the check box "Go" in the "Log Text Enable" box.
You can move the chart by using the << or >> Move X button
You can move scales on the right side for the chart and pause and resume at the top.
You can move the cursor laterally to any point on the parameter chart to display exact values at any time point.
---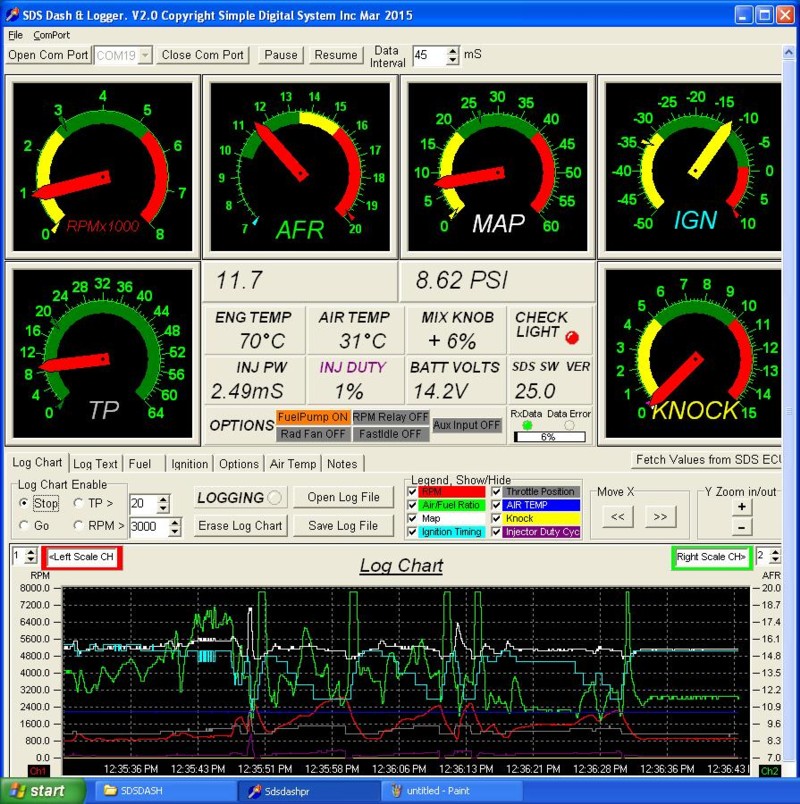 Screenshot showing chart logging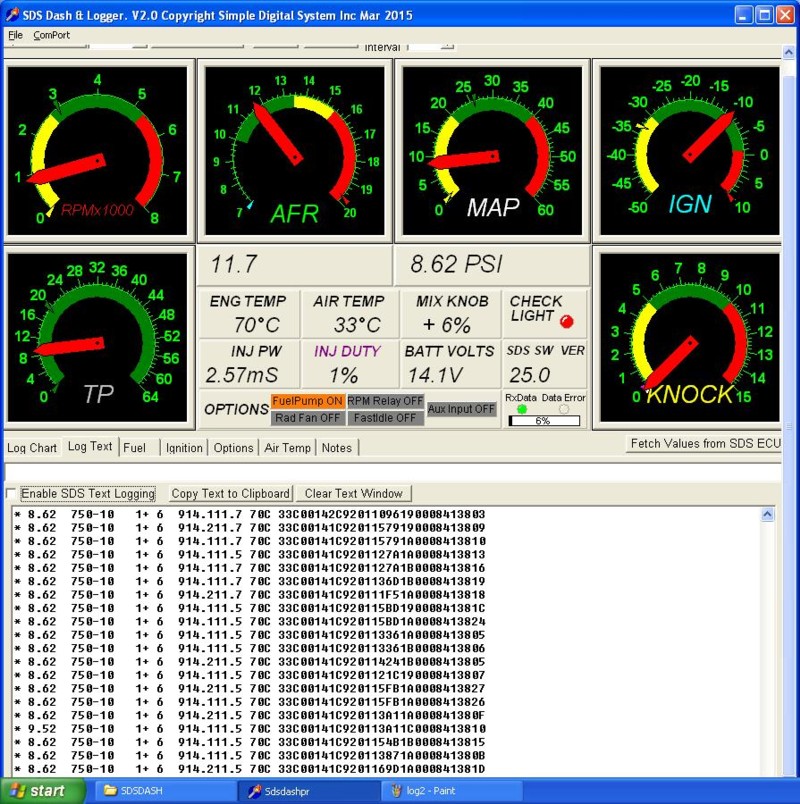 Screenshot of text logging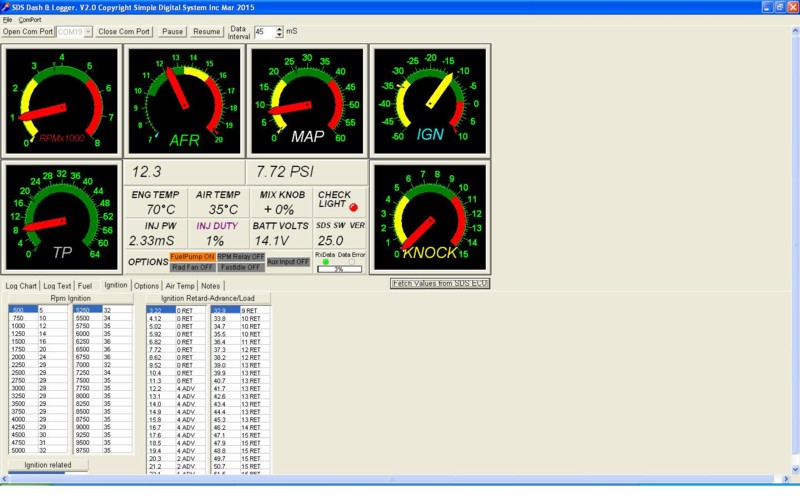 Display ignition values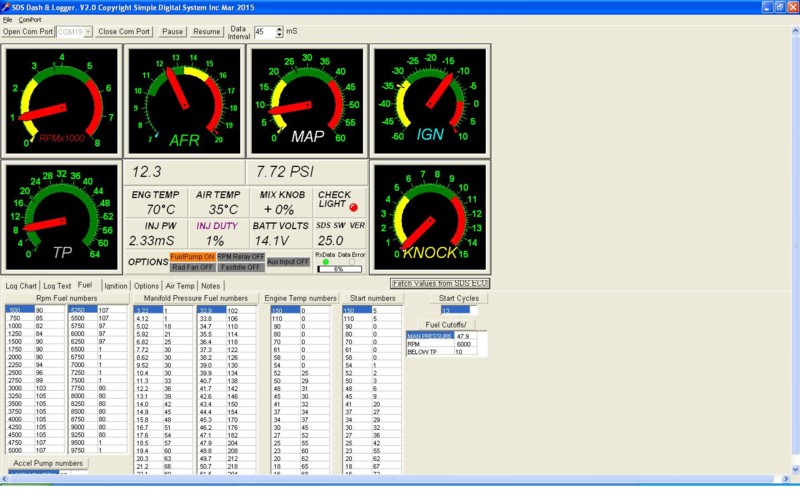 Display fuel values

Logging with some parameters turned off to increase clarity on ones of main interest. Note some boxes not checked.
You can use the Fetch Values box to grab present values from ECU and print if desired.