1977 Turbo Rabbit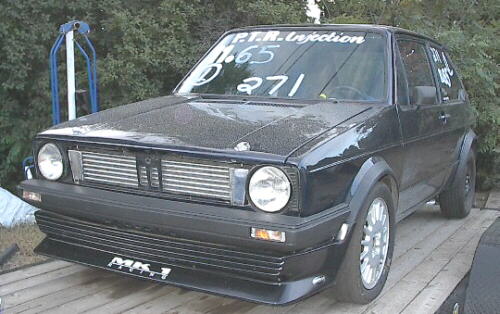 This is a 1977 Volkswagen Rabbit owned by Chris Herrbach. Tuned by PTR Injection in Spokane, Washington, USA.
Power comes form a 1.8 liter Corrado bottom end with a 16 V. 1.8 head and a stock cam. It is turbocharged with a T3/T4 hybrid, the compressor is T04B with a V trim wheel, the turbine is a 48 A/R T3 with a 2.5 inch down pipe. The intercooler is a cut down White Freightliner piece, throttle body is a Weber Big Throat. Fuel and spark control is via an SDS EM-3 4E with an MSD 6A box, MSD coil and MSD 72 lb. injectors.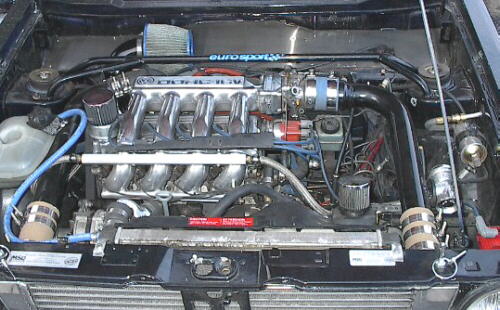 The transmission is a stock five-speed. So far, the best quarter mile time is a 11.624 at 121.84 MPH with a 1.9 60 foot time. Engine runs 25 pounds boost and develops 290hp running on 108 octane race gas.