Drag Boat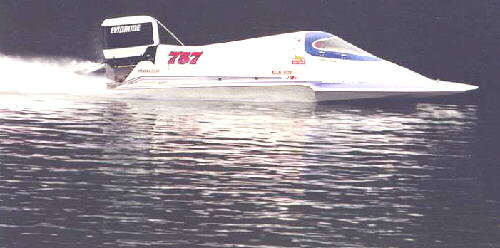 This boat is owned by Chris Burke in Vidala, Georgia, USA.
The boat is a Pugh hydroplane constructed of wood and composite materials. The engine is a 3.0 liter Evinrude with MADEFI XX front half and SDS unit supplied by Taylor Marine in Selma, Alabama. www.madefi.com
He competes in the professional Unlimited Outboard category of the American Drag Boat Association. The boat will run in excess of 130 mph on gasoline alone and will turn the quarter mile in under 9.0 seconds (on just gas). With nitrous, this a boat capable of speeds in excess of 150 mph through the quarter in under 8.0 seconds.