1960 Beetle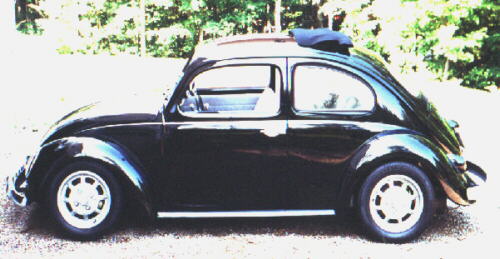 This car is owned by Craig Merrow in Wells, Maine, USA.
Power comes from a Gene Berg 1776cc with ported heads, 35 X 32mm valves, Engle V-26 cam, 6.6 to 1 CR to run 87 octane fuel, 1.4 ratio rockers, counterweighted crank with lightened flywheel, Berg 1.5 inch primary tubed headers and a Borla muffler.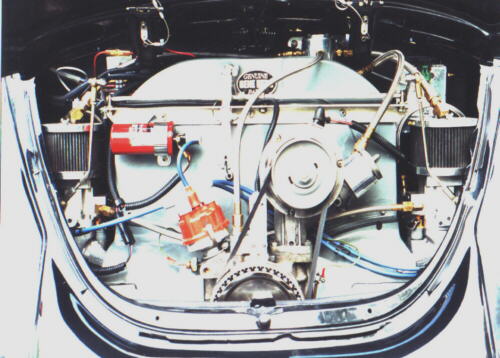 Craig machined his own 38mm throttle bodies to replace the Weber 42DCNFs. The injectors are Nippondenso 19 lb./hr. A Volvo pump and regulator are used. An SDS EM-3 4E/MSD controls the fuel and spark. Craig reports much improved driveability over the carbs and 25mpg with the car fully loaded and being driven hard on a highway trip.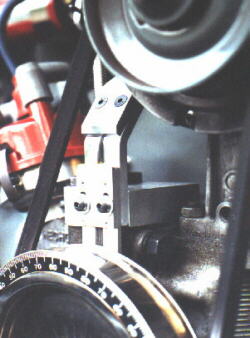 Hall sensor mounting detail
The 1960 body sits on a 1976 IRS floorpan with 4 wheel discs, sway bars, Porsche 914 wheels wityh Pirelli 185-65 15s. The front beam has 2 inch dropped spindles and has been narrowed 2 inches to make them fit the fenders properly.