1986 Turbo Corolla

This car was built by Jamasco Auto Repair in Hollywood, Florida, USA.
Power comes from a 4agze engine. Internals are completely stock except for a steel head gasket (from 95 1.8L Corolla) and a stainless steel o-ringed block. It runs an SDS EM-3 4F system with Toyota spark plug wires, and Denso Iridium spark plugs. The intake manifold is a front wheel drive unit (from an 88 Toyota Levin), modified to accept a 65mm Toyota throttle body in front, and a block off plate at the back. Custom cast steel turbo exhaust manifold, T04E/T3 Hybrid Garrett Turbo, HKS turbo velocity stack, 2.5" Downpipe, 3" custom exhaust system, Greddy muffler and mid silencer (both from a Twin Turbo Supra Greddy system), Turbonetics Delta Gate waste gate. The fuel system consists of four MSD 756cc injectors (72lb/hr) and Holley 255 LPH in tank fuel pump. Isuzu front mount intercooler, custom intercooler piping, HKS twin sequential blow off valve are also fitted.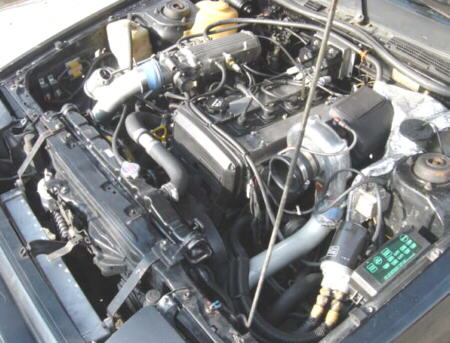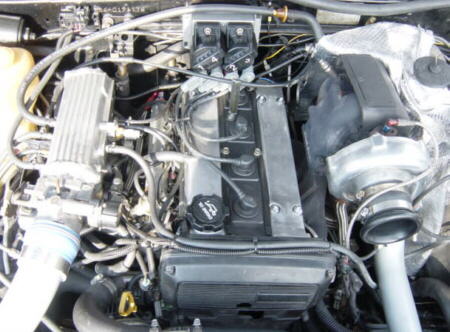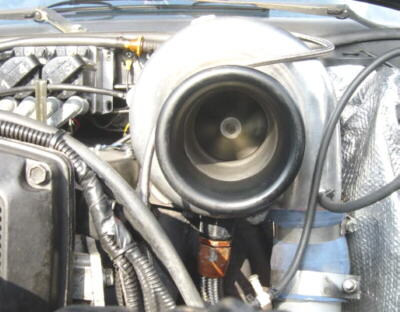 On the dyno it did a best of 289.3 hp and 230.2 ft/lb @18psi on 93 octane fuel. We managed a 315.1 hp and 273.4 ft/lb @ 24-25psi on 117 octane and 93 octane mixed fuel.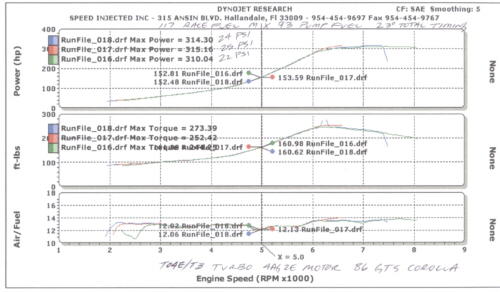 The transmission is from an 89 Toyota Supra (non turbo), the flywheel is from an 88 Corolla GTS (front wheel drive) it is lightened and balanced. The pressure plate is an ACT Xtreme Unit, clutch disc is a custom unit with a Supra center spline, 4 pad ceramic disc built by Clutch House, Inc., the drive shaft is an 86 SR5 automatic two piece unit.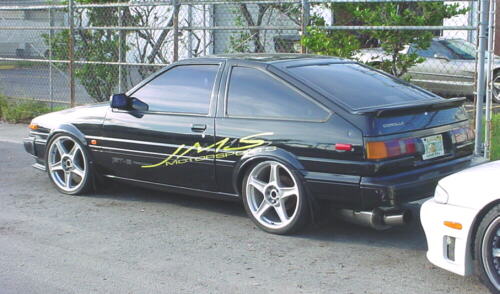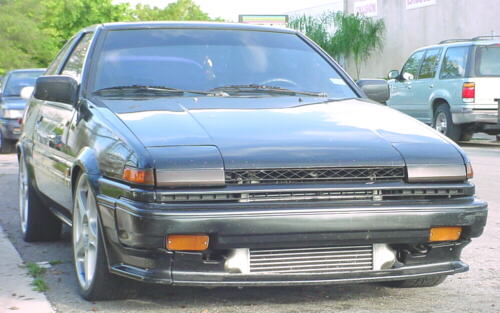 The rear end setup is from a 79 Celica/Supra. The gauges are Autometer (Boost, Oil pressure), except for the Halmeter air/fuel ratio gauge, Boost controller is a Greddy Profec A fuzzy logic unit, and turbo timer is also a Greddy unit. Wheels are 18" units with 215/35-18 Toyo tires (has two sets of rims, 5 star style and mesh style).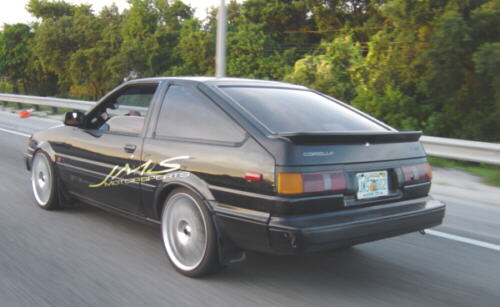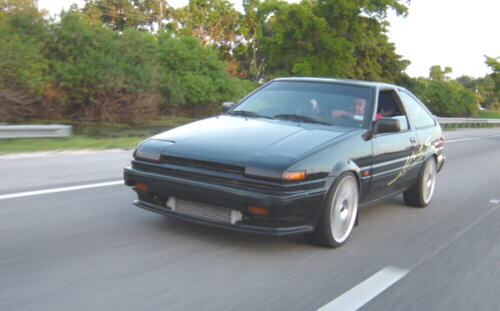 Unsuspecting victims include: 2003 BMW M5, 2001 Porsche 911 Carrera 2, 2003 Nissan 350Z, Various Twin Turbo Toyota Supras, Turbo Hondas of course, Nissan 300ZX Twin Turbos, Countless Mustang 5.0's including Supercharged Versions, A couple Firebirds and Camaros, 2002 Yamaha R6 Motorcycle, 1999 Honda CBR 600 Motorcycle, Kawasaki Katana 750 Motorcycle, and various other vehicles.