Supercharged BMW 1602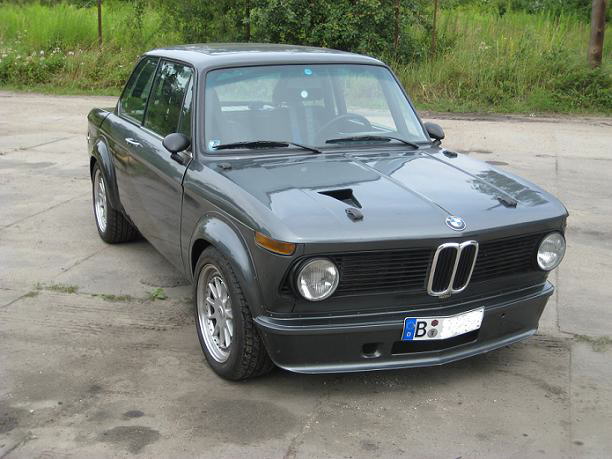 This car was built and is owned by Dirk Mross from Berlin, Germany. This is a 1602 BMW from 1974 built in 2002 Turbo style.
In Dirk's own words- "The car has been modified since I bought it in 1994. Since that I dropped more than 30K$ in the car for changing forward and backwards, using the car on the road and stripping down for the racetrack, from Weber carbs to IR fuel injection with knob adjustable ecu and finally to supercharged fuel injected."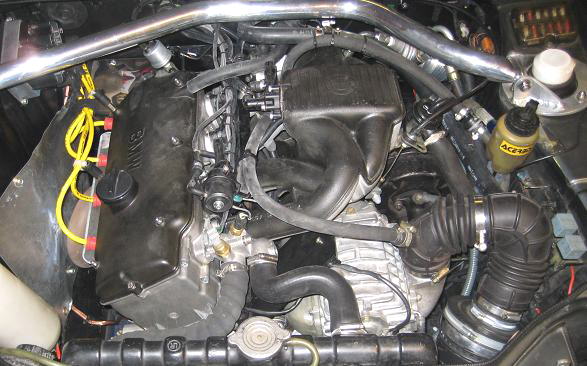 Engine mods: Engine swap 2008/2009: Base power comes from a 2.3l M3 S14 bottom with performance gasket and ARP main stud kit. Ported 318i head & intake with ARP head studs, heavy duty rockers & locks and fresh grind asymetric performance cam, SC-14 supercharger, 8.5:1 compression, 440cc Bosch at 3.0 bar.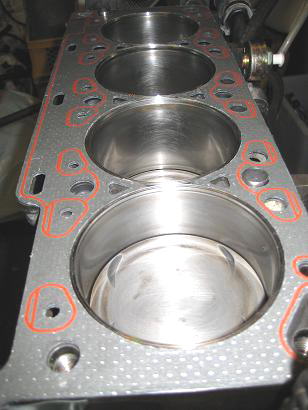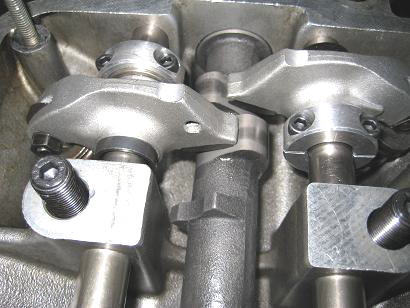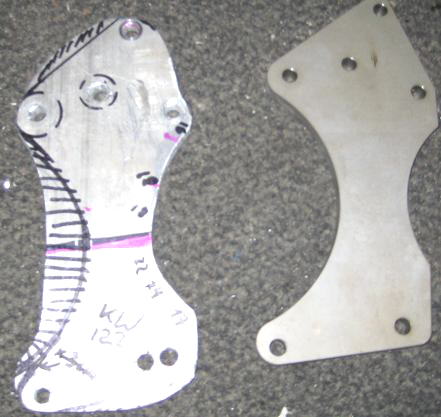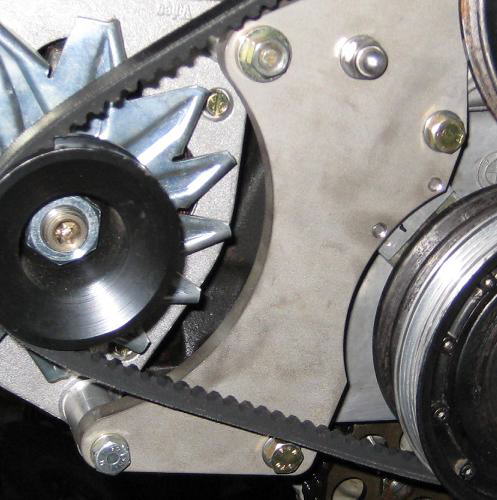 Laser cut Hall sensor mount
"The driveline has nearly been the same over all the years, as I made it bulletproof from the beginning with a 5 speed M3 E30 transmission, LSD rearend and a 184mm 2-plate Sachs race clutch. Tires on the road are 205/50/ZR16 front and 225/45/ZR16 rear on 7+7.5x16 Hartge OZ Wheel."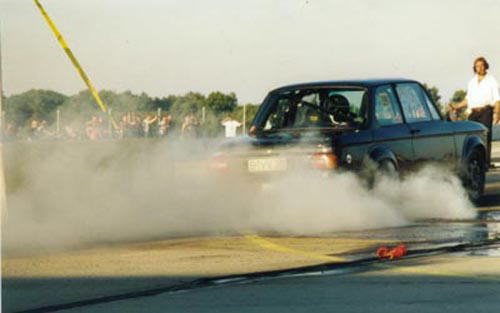 "In 2008 I started to recover my baby as it was standing for 3 years in the garage without driving. I decided to install a SDS EM-2 4F that I got from a friend and do some other nice mod`s on the engine and add needfull stuff. Primary plan is to produce 300hp with the conversion to E85 bio ethanol fuel wich needs to be adjusted 30% higher than pump gas. A basic setup with 92oct pump gas will be done before finally switching to E85 fuel."
"Running only 2 psi of boost at the moment and pump gas 92oct, I took the engine for a short test on the highway. The supercharger is switched by the SDS near full throttle. Acceleration is shown in the video from 50-100Km/h in 2nd gear, 3000-7000 rpm.
See it on YouTube:http://www.youtube.com/watch?v=jBVNsz3oaC0&feature=related
"The SDS is great stuff, even that I have an EM-2 version from `99 does not matter. I have added most features with the DIY upgrade chip to version V17 and it's a sign of quality that it still works !!! Best is the O2-datalogger that makes programming much easier. Also you don`t need the laptop to remote your fingertips, its all there in front of you in the programmer window with bunches of needfull information in the 4 gauge modes, really great !!!! The support of SDS Racetech is the best I ever seen on this planet. I wish I had bought this great product long time ago. SDS its so easy and well explained, if it's not working you have made a mistake for sure my friend."
Plan for me the next few days or weeks is to find best RPM fuel adjustments on road driving test with low psi boost. Will hopefully post soon dyno results with pump gas & probably make some more videos on YouTube.