August '99 Project: Toyota powered '23 Ford roadster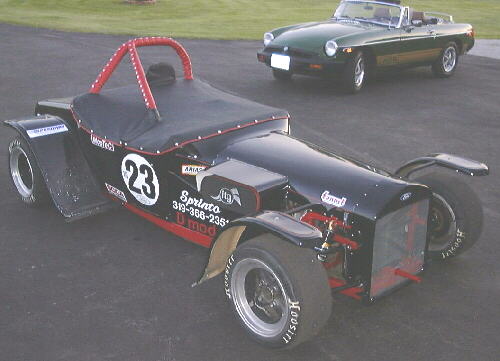 This car was prepared by Del Long at Sprinto Enterprises Inc. for SCCA Solo II competition. It is powered by a modified Toyota 2TG twin cam and equipped with an SDS EM-2F direct fire system. Weight is only 1153 lbs.
Sprinto specializes in building and modifying Solo II cars and can replicate Lotus 7s with a variety of engine modifications.