'85 Volvo 740 Turbo
This vehicle is owned, operated and modified by Peter Linssen, owner of Maximum Vehicle Performance.www.mvpvolvo.com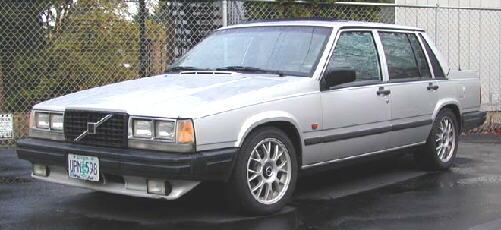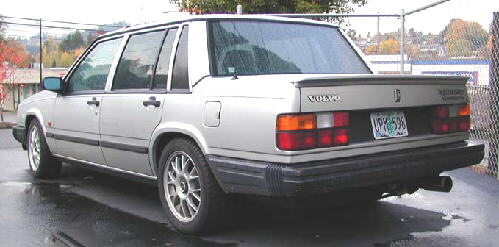 Power comes from a bone stock 1993 Volvo B230FT with piston cooling. The turbo is a Stage 3 Turbonetics ceramic ball bearing T3/T04E with 50 trim compressor wheel and .63 AR exhaust housing. A standard Volvo intercooler is used with external spray @ 5psi boost +. Exhaust is a MVP 3" from turbo outlet to tailpipe including 3" high flow catalyst. Other mods include: A MVP cold air intake system, MVP 59mm throttle body, HKS racing bypass valve, SDS EM3-4E with 720cc injectors, MVP high volume fuel pump kit, MSD 6A and blaster 2 coil, Magnecore Plug wires and NGK BPR8ES plugs. The stock engine driven fan replaced with Spal 16" 2700 CFM electric fan triggered by a temperature sensor installed in the rear of the head. Dynojet corrected rear wheel output 233.6 HP @ 5100 RPM, 292.3 FT/LB @ 3600 RPM.
The drive train consists of: A Volvo M46 manual transmission, lightened flywheel, MVP stage 3 Kevlar clutch and a Spicer clutch type limited slip differential.
Chassis mods: Yokohama A520 tires, 205/55/16 front, 225/50/ 16 rear, Team Dynamic DTM wheels 16"x7.5", front brakes upgraded to Volvo "jumbo" rotors and calipers, stainless steel brake lines, Bilstein shocks and struts, MVP adjustable coil over front suspension, Jamex rear springs, IPD swaybars with MVP spherical end links, MVP upper and lower chassis braces.
Other modifications in progress: Cylinder head almost completed with ported and polished intake runners and cleaned up and polished exhaust runners. Intake runners flow up to 176 cfm each.
Custom camshaft being made to match flow capabilities of cylinder head and the demands of the turbocharger.
Geotze cutting edge head gasket.
Billet underdrive crankshaft pulley.
SDS installation photos: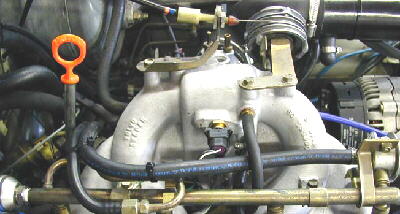 Air temp sensor mounting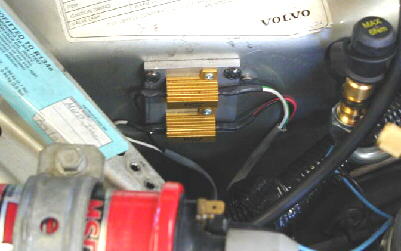 Resistor pack mounting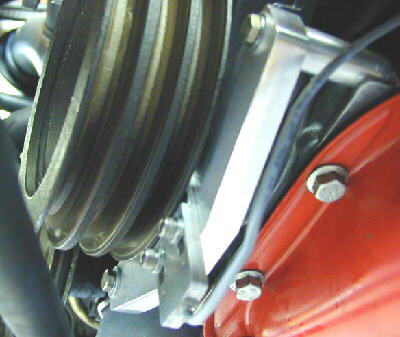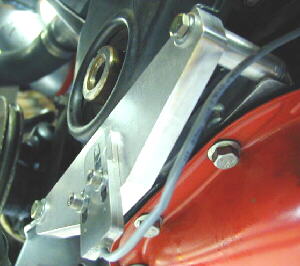 Hall sensor mounting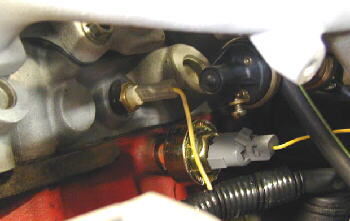 Knock sensor mounting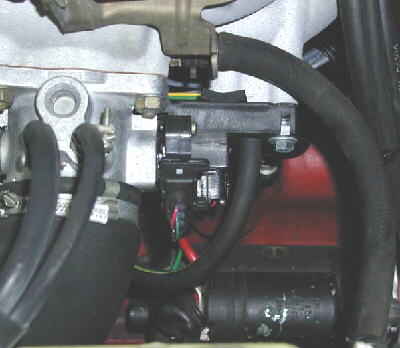 MAP/TPS mounting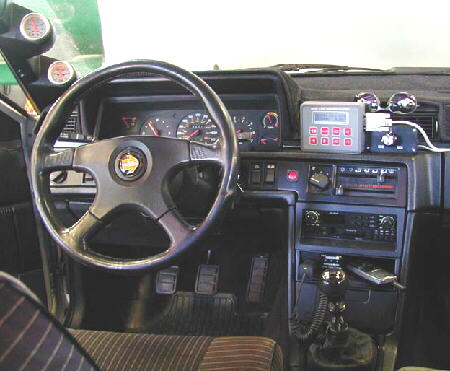 Dash detail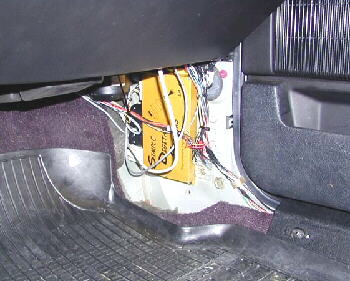 ECU mounting in right kick panel area