1992 VW Golf Turbo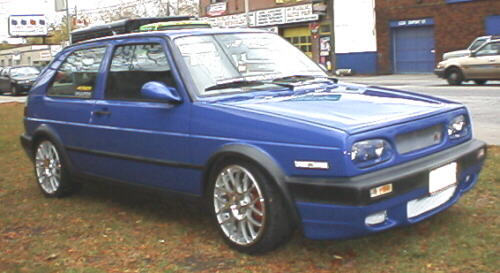 This car is owned by Carlos from Fast Lane Motorsports in Toronto, Ontario, Canada.
Power comes from a '97 Audi A4 1.8T motor with an Audi TT intake, 2.0L 8-valve honed throttle body, KKK K26 turbo running 5 p.s.i, Deltagate wastegate, custom exhaust manifold and downpipe, custom intercooler and piping, 2.5" exhaust, Paxton fuel pressure regulator and an SDS digital fuel management computer system.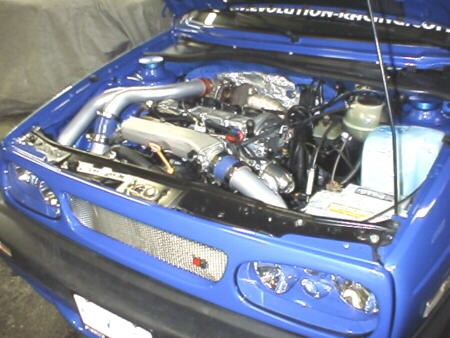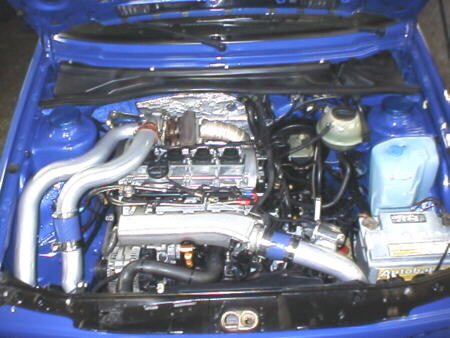 The engine was dynoed at 220 HP and 176 ft/lbs. of torque @ only 5 p.s.i. Best time to date is 13.4@ 109 mph with a 2.3, 60' time.
The interior features Recaro seats, 16-valve dash, Autometer and Greddy gauges, VW drivers edition shifter, Momo steering wheel, Isotta LED RPM bar and a custom mounted A/F LED bar in gauge cluster.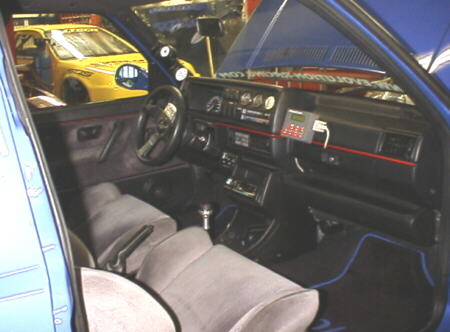 Exterior changes include: Euro big bumpers with Riger front bumper add-on, custom grille, 2001 Golf headlights, M3-style mirrors, red/white rear tail lights, custom rear tailgate wing, 16-valve flares, Audi S4 blue paint and clear bumper/side fender lights.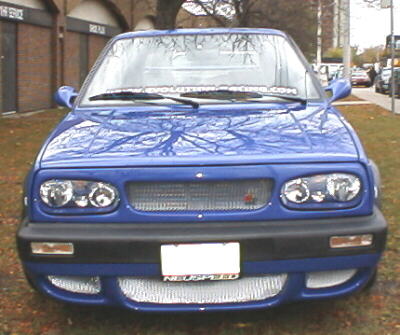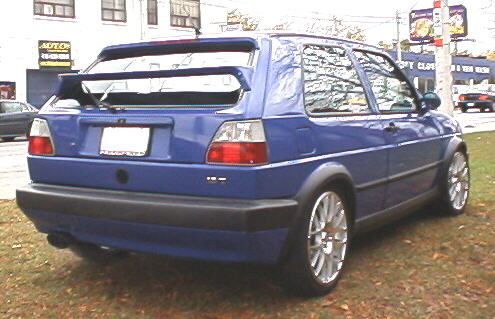 Brake and suspension mods include: Bilstein shocks with Neuspeed springs, 11.3" front cross-drilled rotors, VW drivers edition calipers, Neuspeed steel-braided brake lines, Passat front sway-bar and a Neuspeed rear sway-bar.
Future planned upgrades include: 550cc injectors, Greddy boost controller, Neuspeed stress bar and higher boost.
This car proves our contention that you don't need 30psi to run impressive acceleration times if you do everything right.
Thanks to Bruno Alexandre Santos from Infusium Racing for the text and photos.