1991 Honda CRX Turbo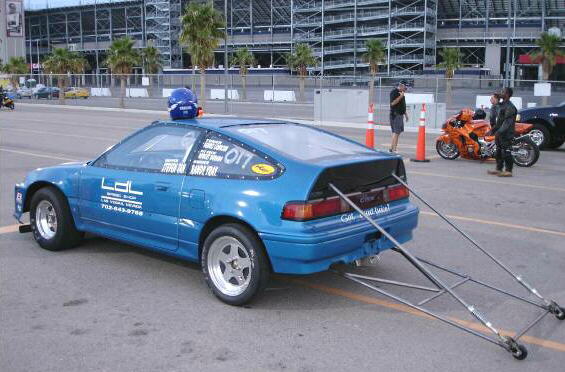 This car is owned by Randy Yray. The engine was built and tuned by Dennis Liongson at LDL Speed Shop in Las Vegas, Nevada.
Power comes from a sleeved B18C with ported head with Garrett TO4R running 25 psi. An SDS EM4-4F controls 1000cc injectors. A Tial 44 mm wastegate and Greddy Boost Controller plus Spearco Intercooler and ACT Clutch are also fitted.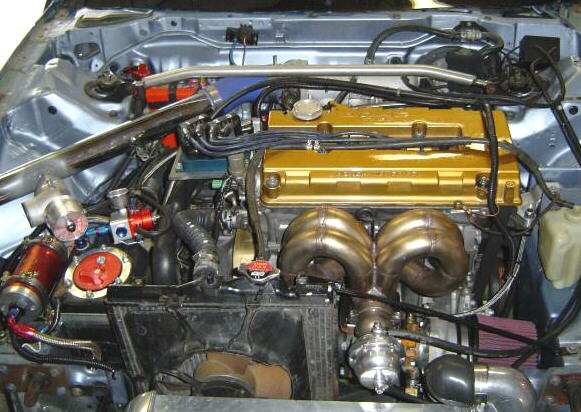 Best ET 9.765 at 146 mph and the engine has been dynoed at 516hp.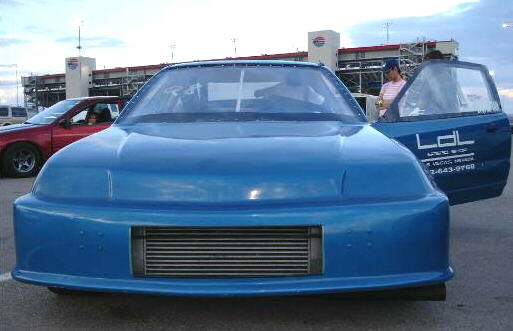 Update 05/08/06. This car has now done a 9.55 @150.3 mph.