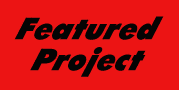 April '98 Project: Talon Powered Porsche 911
Here is an interesting project: A 1977 Porsche 911S powered by a 2.0L Mitsubishi turbo engine. This car was built by owner Alvaro Cordeiro in North Dartmouth, MA.
The engine is bone stock internally and was mated to the stock transaxle via a Kennedy adapter. Marren Motorsports supplied the 550cc injectors and the engine is fitted with an HKS upgraded turbo and standard HKS external wastegate. A 3 inch mandrel bent exhaust system tops everything off. An SDS EM-1F takes car of the engine management details.
The car weighs in at 2780 lbs. and has turned a best of 12.9 at 110 in the quarter mile with a 1.8 second 60 foot time. For competition, Alvaro runs 25 psi on race gas and the engine was dynoed at 293 rear wheel hp. Installation of the F system dropped the ET from 13.8 to 12.9 seconds.
---