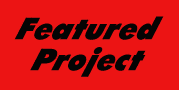 July '98 Project: 1990 Eclipse GSX
Updated 12/06/99
This car owned by Todd Chiamparino, is being prepared for an assault on the 10 second quarter.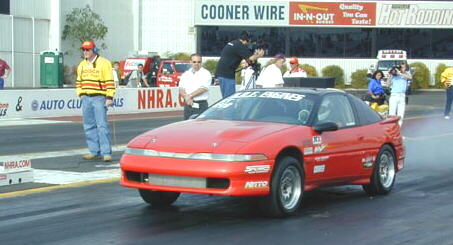 Best pass to date 10.74 @135 mph

It is equipped with an SDS EM-2F system driving 8 staged 440cc injectors. A Weldon pump and SX regulator is used with a custom fabbed aluminum intake manifold.

The turbo is a Turbonetics T61. Wastegate is a Racegate. Intercooler cores are Spearco with custom tanks.
The engine features Ross 8.5 to 1 pistons, Crower rods, O-ringed block and copper head gasket, HKS cams, ported head, Titanium retainers, AEM sprockets and ARP studs. A Mueller clutch is used with Bogart 16 X 8 wheels mounting Nitto Drag radial tires. Suspension Techniques springs and sway bars and HKS adjustable shocks help in the twisties.
This car recently ran a 10.74@135mph, making it one of the fastest Eclipses in North America