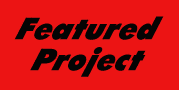 October's Featured Project: 1985 Toyota Celica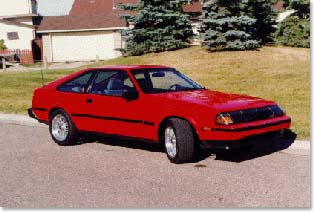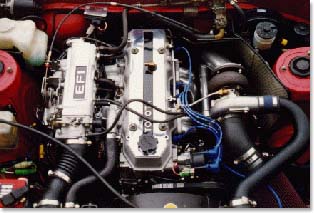 Here is a nasty surprise for Camaros and Mustangs. Duncan Fraser's turbocharged Celica runs 12.9 seconds @ 111 mph @ 10 psi on 92 octane fuel.

Power comes from a 2400cc 22RE with a custom turbo system. Internal mods include Mahle forged pistons, Crower rods, Crane 282 degree cam and a ported head.

The turbo is a Garrett T04 with H-3 compressor and an O .69 turbine section. A custom, equal length, ceramic coated header with 1.625 inch primaries conducts exhaust to the big turbo. A custom wastegate and 3 inch mandrel bent piping with an Edelbrock RPM stainless muffler round out the system.
On the induction side, a stock 22RE throttle body is used with 2.5 inch mandrel bent plumbing and a gigantic 15.5 x 19 x 3 inch Spearco intercooler. A huge K&N filter is fitted to the front of the Garrett.
Torque is delivered through the stock 5 speed and a Tilton solid center metallic disc and a performance pressure plate. A custom one piece driveshaft takes torque to a Supra rear end with 3.73 gears and disc brakes.
An SDS EM-1E management system replaces the stock injection system and eliminates the restrictive airflow meter. Bosch 500cc injectors replace the factory 220cc pieces. Magnecor wires and NGK plugs fire the mixture.
ARE 16 x 8 wheels with Yokohama 245/45/16 tires top off the package.