Racing Jeep from Indonesia
Chrysler Jeep CJ7. Powered by a 258 cu.in engine with triple, two barrel sidedraft throttle bodies from Injection Perfection. Engine management is by an SDS EM-3 6F. Cherokee pistons with a 310 degree duration cam are fitted.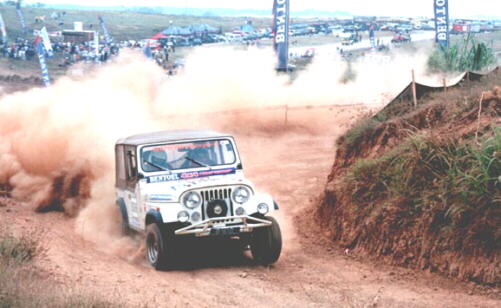 The Jeep is driven by David Saputra. Ovi Sardjan and Ismail Sardjan did the tuning. Photos were taken at the Bentoel 4x4 Speed Offroad Championship at Lippo Cikarang, Bekasi-Indonesia.