'88 Toyota Supra Turbo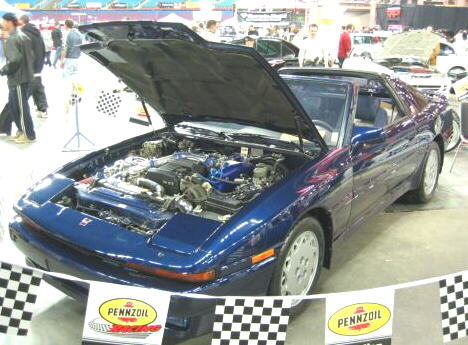 This car is owned by Yves Grondin of Turbo Expert Inc. in Sainte Foy, Quebec, Canada.
Power comes from a 7MGTE with .020 over JE forged pistons, shotpeened rods, ARP fasteners and HKS head gasket. An SDS EM-4 6F controls RC Engineering 550cc injectors and spark. A 2JZ twin turbo fuel pump is also fitted.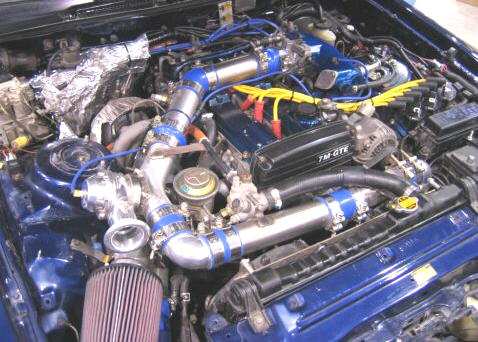 Turbo system consists of a Turbonetics manifold, wastegate, boost controller and BOV, Garrett TO4S ball bearing unit with.70 A/R, 24X10X3 custom intercooler with twin electric fans, custom downpipe and HKS Superdragger exhaust system. An Isspro pyrometer monitors EGTs.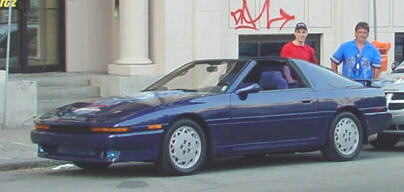 Drivetrain/brake mods include a Clutchmaster flywheel and clutch, 1 piece aluminum driveshaft and Eurorotor rotors and pads.