Turbocharged Toyota Truck
This 1993 Toyota pickup is owned by David Gysland from St. Cloud, Minnesota.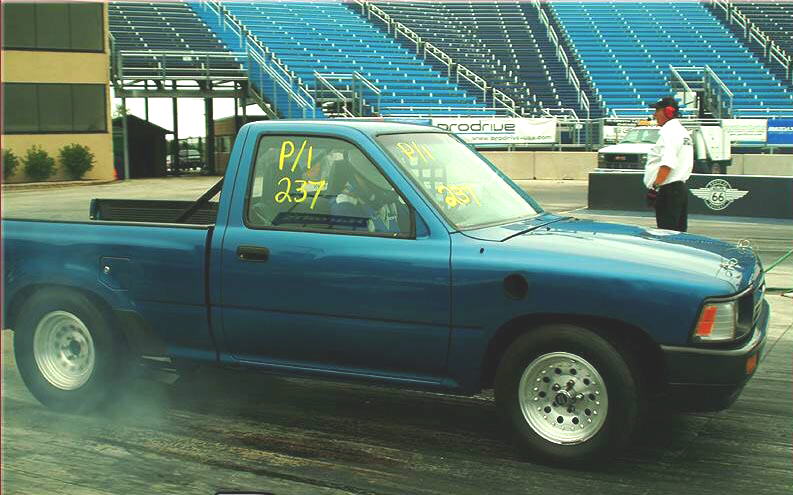 Power comes from a Supra 2jzgte engine swap with a 321 stainless steel header that David fabbed himself. Turbo is a Turbonetics T72 P-trim with a .81 A/R. Wastegate is a Tial 40mm. Intercooler is an Isuzu NPR with 2 3/4 stainless intercooler piping. Engine is completely stock from top to bottom including stock cams. Injectors are 83lb top feed. Controlling them is an SDS EM4-6F with MSD coils. Power was 480whp at 18psi boost and 677whp at 33psi boost and 678 ft lbs or torque. Tranny is a GM powerglide with a 5000rpm stall with a custom adapter plate. Rear end is factory Toyota 1 ton with 3.90 gears and 28X11.50X15 Mickey Thompson ET streets. Quarter mile shakedown runs at only 18 psi boost netted 10.5 @ 133mph with a 1.5 60ft.