'98 Subaru Impreza Turbo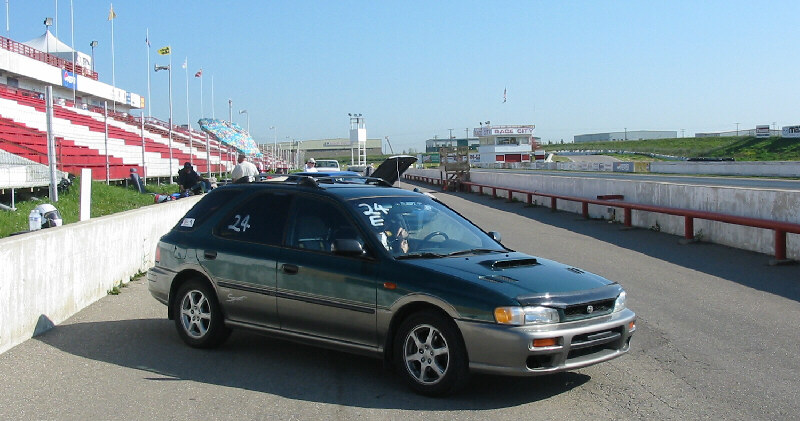 This car was purchased to become a daily test vehicle for SDS in four seasons and also for Solo 1 events. Our goal is to produce about 220 HP reliably. Sorry, if you would like to read about 600HP Imprezas, you will have to buy a magazine.
The Impreza was all stock with the standard NA 2.2 making about 130HP, which of course is not enough, so we decided to swap it out for an EJ22T Legacy Turbo engine. We first had a good look at both engines to see that engine accessories such as the power steering pump and A/C would bolt on. Factory exhuast manifolds fit in the chassis, but one part that would not bolt on was the factory up-pipe since it would not clear the crossmember. A custom up-pipe would need to be fabricated, since we did not have a Legacy crossmember. And since we picked a T3 turbo, there was no point in using the old up-pipe anyway. Engine management is by an EM-4 4F firing the factory coil pack. Turbo is a Garrett T3, -60 compressor, .63 Stage 3 turbine.
Hmmm, how much will we need to cut?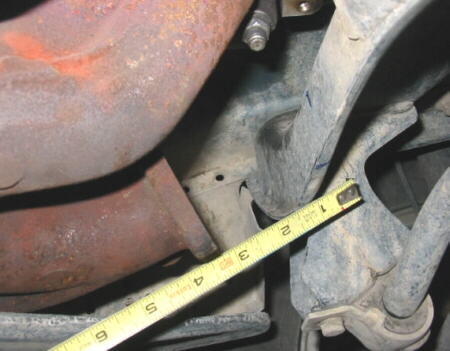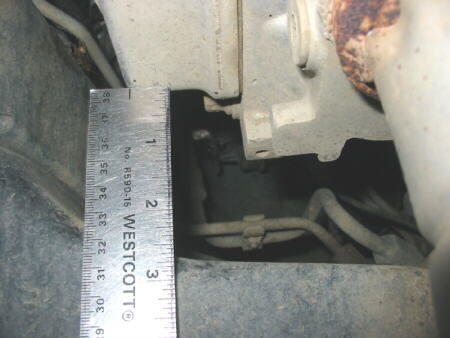 Later, Not too much really. An immediate bend at the flange helped minimize cutting the crossmember.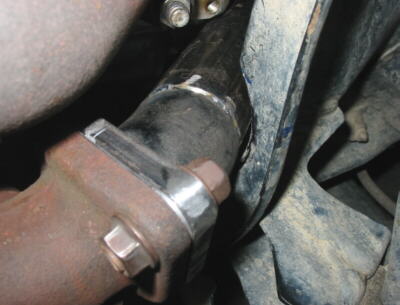 WRX intercooler was a good choice since it has internal fins, is quite large, relatively cheap and easy to find on ebay.
Temperature rise is only around 10 deg C at 8 PSI.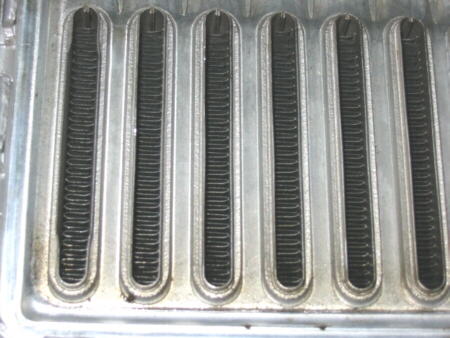 End tank is easy to remove for modification. Just bend the crimps. It's sealed by a rubber gasket. Reassembly is also easy.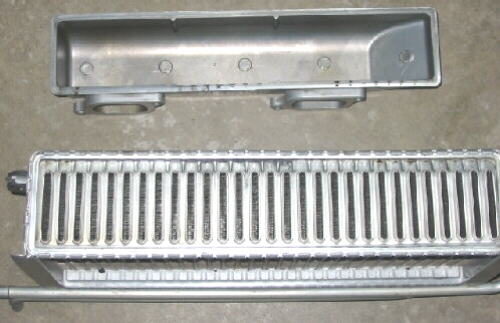 Underside view of modified WRX interooler with original inlets capped and new 2" inlet pipe welded onto the inlet tank. There would not have been enough clearance to use the existing inlets in the 98 Impreza chassis. Furthermore, building a Y pipe would have been very difficult and wiring and A/C lines would have needed relocating. Two cover plates end up very close to the brake lines on the firewall, so care must be taken to make sure there is no contact. Custom supports were made using 1/2" square steel tubing.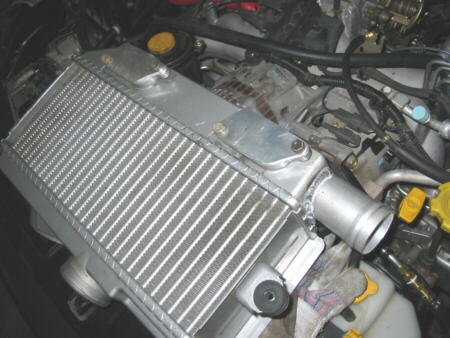 A cutsom fabricated hall sensor and bracket were used.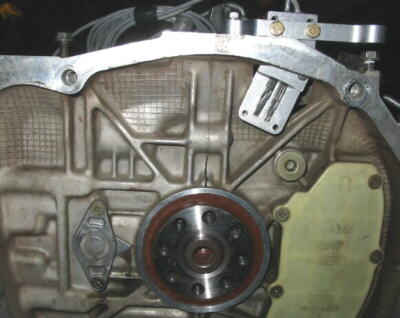 Magnets were placed in the flywheel.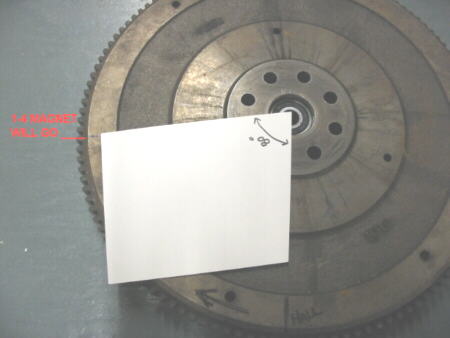 Clutch:
Three bad things about the OEM clutch:
Cable operated.
Shudder problem when releasing the clutch.
Probably won't handle torque.
So we installed an Exedy 15801 clutch.
We found a pedal set and hydraulics through Lachute Subaru. A clutch fork was still needed and we happened to have a '77(?) Celica transmission in our shop. Well lucky for us this fork was perfect for the job. Length and pivot pin locations were correct.We also had to use an adjustable push rod on the slave cylinder.
If any of you out there are doing the hydraulic conversion it may be wiser to pay the money and order a Legacy clutch fork form a dealer or bone-yard. If you use a Celica fork we are not exactly sure which year this fork was used. The fork is cast iron and we have noticed some model years used a stamped steel fork which may or may not work.
Pedals and hydraulics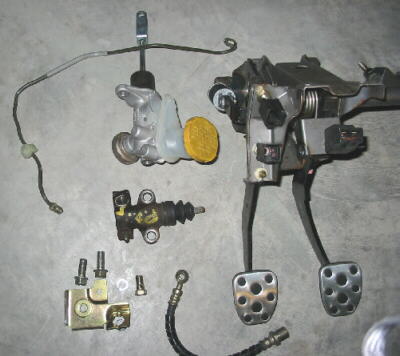 WRX pedals See photo. This is not a simple bolt in. Some minor mods needed!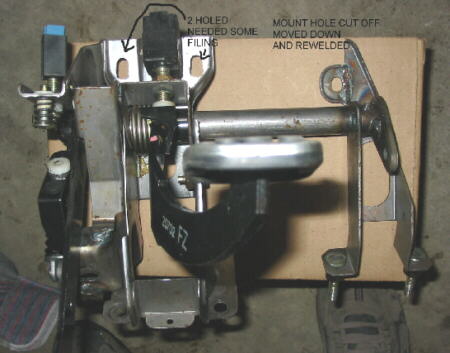 PDM CSRK sleeve kit which will help protect the aluminum snout of the transmission. This kit installed easily in minutes. From Mike Shaw Subaru in Thornton, CO.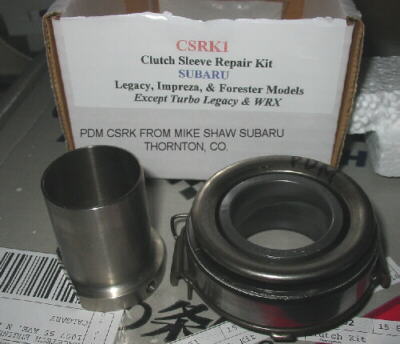 Pins and Celica fork.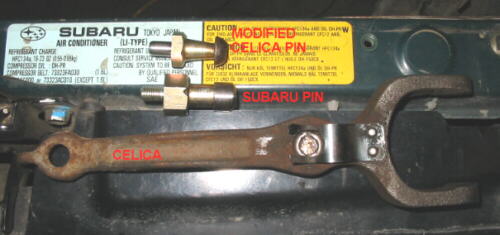 Clutch pivot pins. Subaru on left and modified Toyota pin on the right. Toyota pin had a larger thread which we cut down on the lathe and rethreaded. The length of the toyota pin was perfect.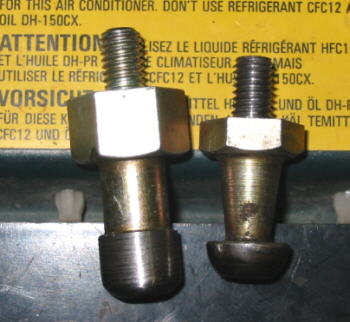 Clutch installed and celica fork installed. Looks good.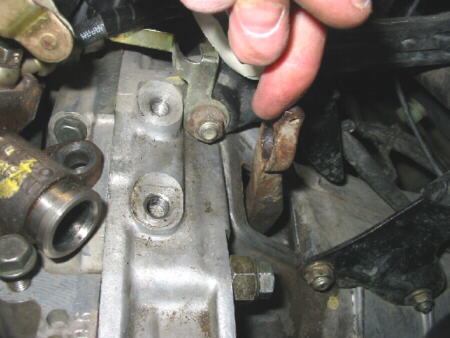 Pivot pin is in the upper location. The cable clutch setup used the lower pivot pin location.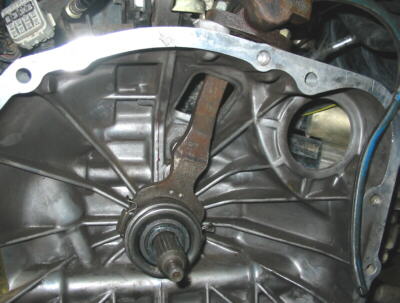 Up-pipe during the tack-weld stage. Engine was in and out of the chassis several times while making sure parts would not interfere in the chassis.
1/8" thick schedule 40 weld elbows and pipe were TIG welded to build the up-pipe. Heavy but strong.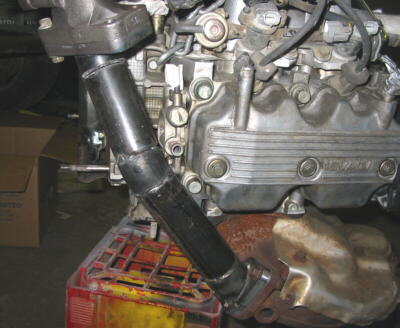 Engine on stand. Building heat shield. Up-pipe also has an upper support that bolts onto the cylinder head.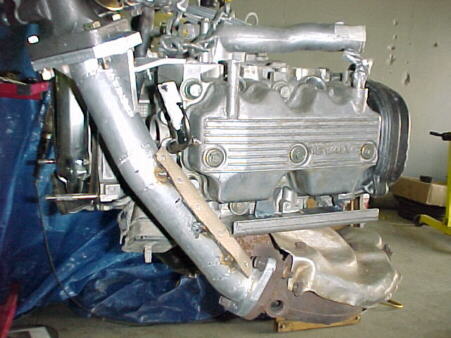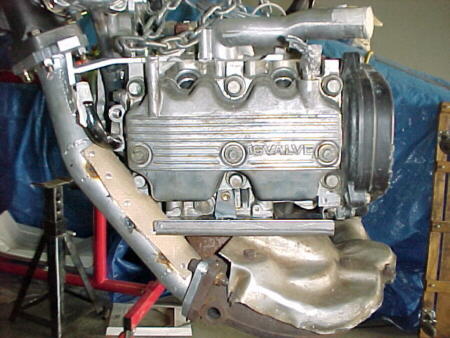 Up-pipe. Sorry, we cannot build these for people We only built one. Please don't ask!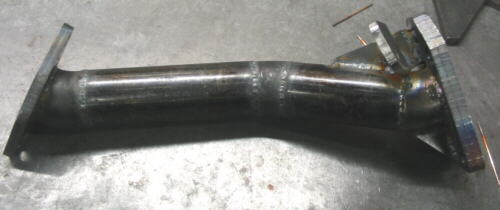 Air horn was made with 2-1/2" pipe made to fit OEM air filter box.We used silicone hose couplers supplied by PTR Injection in Spokane WA.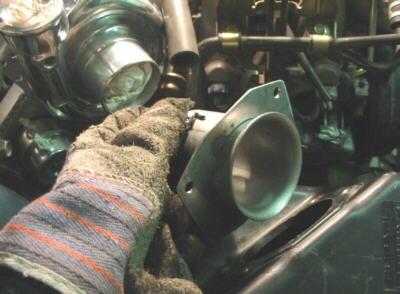 We used the '98 intake manifold since it allowed more clearance between the firewall and the throttle body. The Legacy intake would not have worked.
We used the Legacy Turbo 36Lb/hr injectors in the '98 fuel rails. Fuel pump and fuel pressure regulator are stock '98. Engine has worked well so far up to 10 PSI of boost and 6000 rpm. These engines seem to blow a lot of oil out of the breathers when driven hard on the road course, and I had to build a catch tank which holds about 1/2 quart of oil and it's still not big enough. Will have to isolate which breather is tossing out the oil and maybe rework the breather hoses.
Will attempt to run 12 PSI soon. Thanks to Ross, Duncan and Jim for their help with this project.
See the progammed values for this car
Completed installation.