1979 Porsche 930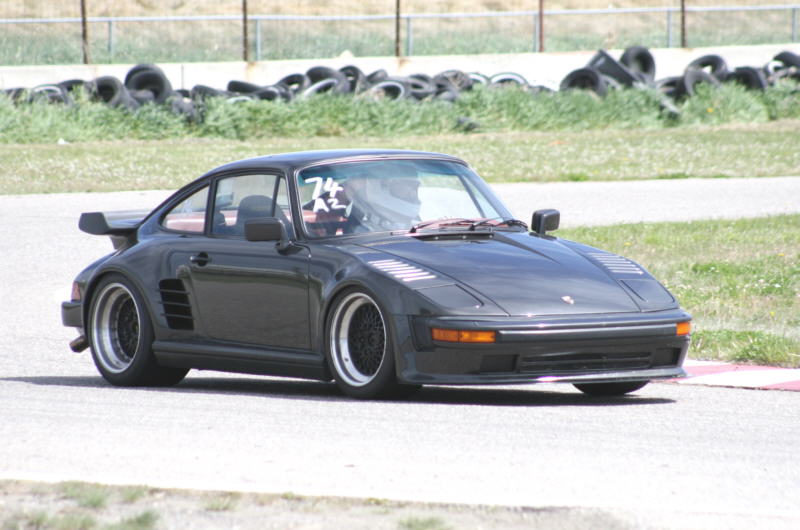 This car is owned by Jim Dyck in Calgary, Canada.
Power comes from a 3.3L with 1991 911 cams, ported, twin plugged heads heads, 1986 intake manifolds, Powerhaus headers, Turbonetics/ Garrett custom turbo, custom muffler and SDS EM-4 6F engine management. Power at 10 psi is estimated at 390.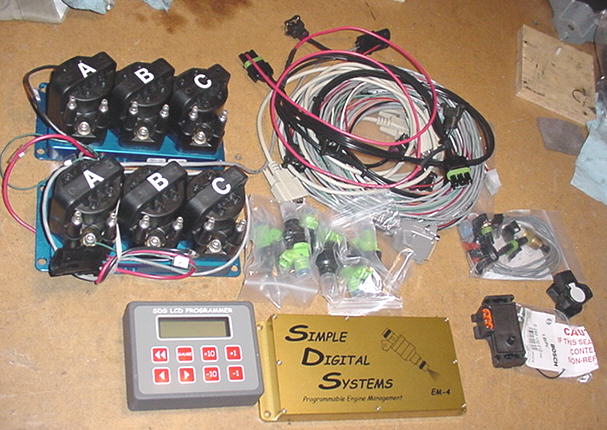 Twin plug 6F kit on bench prior to installation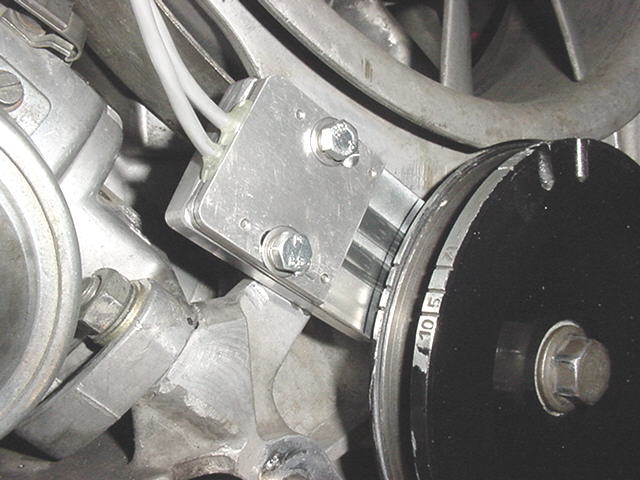 Hall sensor mounting detail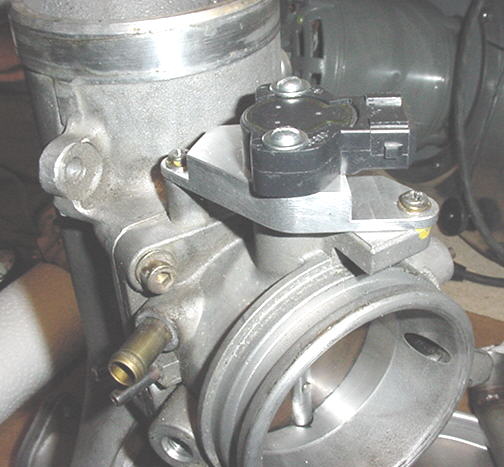 TPS mounting detail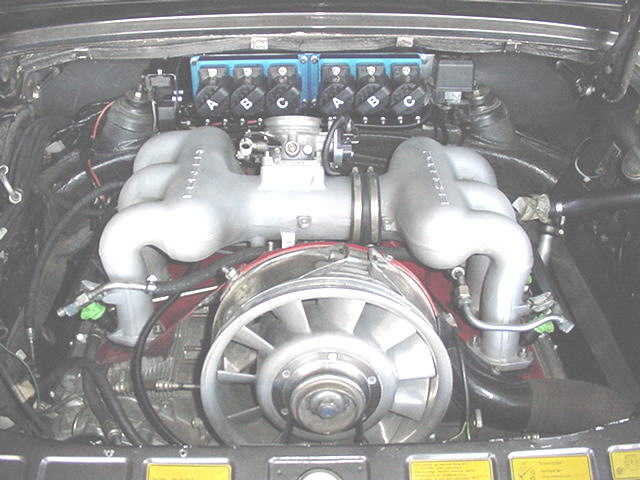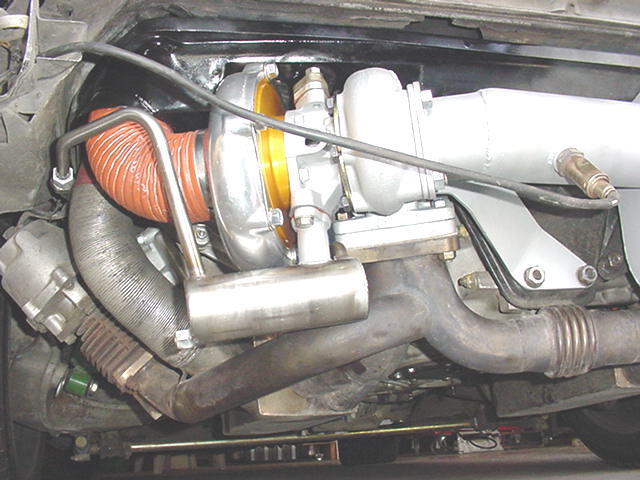 The car has the steel flat nose conversion, glass RSR style rear bumper and 964 tail lights.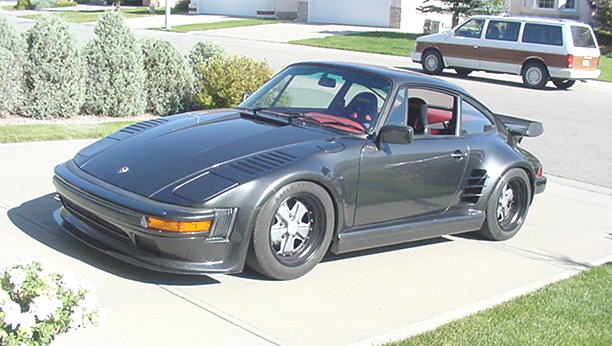 The interior features Momo race seats and steering wheel, 3 inch- 4 point belts, EGT, inlet charge temp gauge, wideband O2 and detonation sensor.
Custom 16X 9 F and 16 X 10 R are made from Porsche and BBS parts for the street and 17 X 10F and 17 X 12 R for the track mount Kumho 245/45s and 315/35s. Larger 21/29mm torsion bars are fitted along with Welmeister and custom fabbed sway bars plus some other custom made bits.
Jim is working on a totally revised intercooler setup and has removed a massive amount of weight from the rear of the car with various mods. The car is used for Solo 1 competition and has worked very well with class wins for 4 years, several FTDs and two fastest time of series overall. The car is almost as fast now with the EFI and new turbo at 10 psi as it was before with the CIS at 14 psi! With more mods to come, hp will be going up and lap times coming down
Update 01/21/08
Jim sent some new info and photos of his custom throttle body and intercooler setup: "The design of this intercooler is a copy of the early factory Porsche RSR Turbo. It relies on forward motion of the vehicle to cause positive pressure above the wing and negative pressure behind the car which moves cooling air through the intercooler. Prior to constructing the intercooler I ran some pressure tests which verified what the factory was doing. The inlet charge runs ambient plus 40f at the end of the straight on the race track. There is no potential for cooling fan starvation or cooling the engine with preheated discharge air from the intercooler. This car is mostly used for Solosprint and casual track days."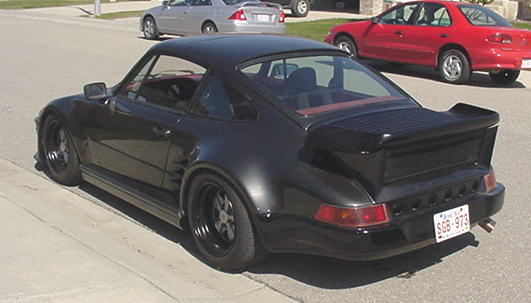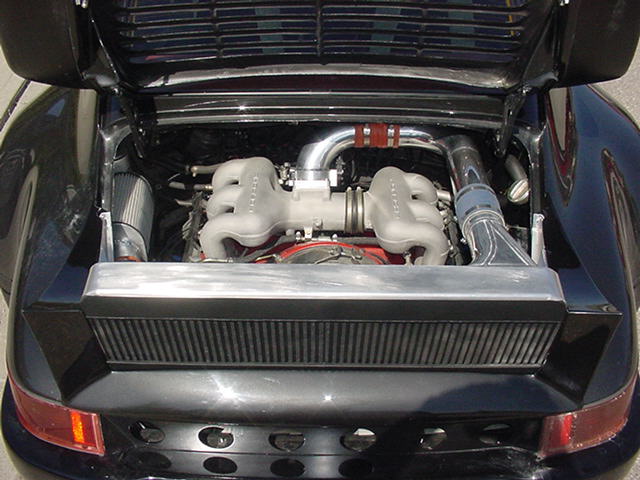 http://www.youtube.com/watch?v=0NEH5di4Yds Watch a video of Jim's wicked Porsche 930 on track
http://www.youtube.com/watch?v=8tmcshwPIpM Watch a video of a dyno run
http://www.youtube.com/watch?v=pKECPR4RjmM Hounding a GT3 Porsche around the track.