Turbocharged Ford Ranger

This truck is owned by Ben Ferreira in Calgary, Alberta, Canada. It is powered by a turbocharged 2.3 liter with dual plug head. Other engine mods include ported/polished intake, 360cc Bosch injectors, Accel plug wires, SDS EM-2F engine management system, Garrett T3 turbo, K&N air filter, NGK plugs and a 2.5 inch Dynomax exhaust.
Chassis mods include a 3 inch dropped I beam, 1 inch dropped coils, Monroe air shocks, axle and hanger relocator kit in the rear, axle flip kit, frame C-notch, Firestone airbags with compressor, tank and gauges, 17 X 8.5 ROH wheels mounting Dunlop 245/40R17 Sport 8000 tires.
Interior mods include Volvo seats, center console, pillar mount gauge pod, 15 speaker stereo system, Razzo pedals and a Momo steering wheel.
On the exterior, an Explorer grill, bezels and bumper has been fitted along with a Stillen air dam and Lund rear roll pan.
The engine still has the high stock compression ratio which may be lowered for more boost in the near future. In the meantime, Ben expects to better his 20.02 1/4 mile run from 4 years ago when the truck was stock. We'll update the article then.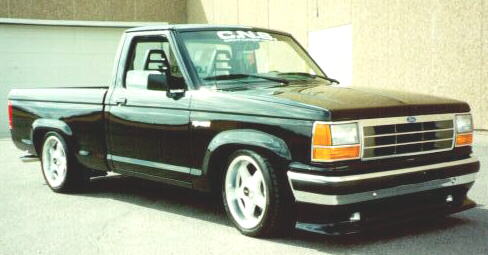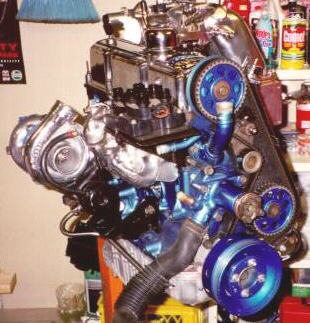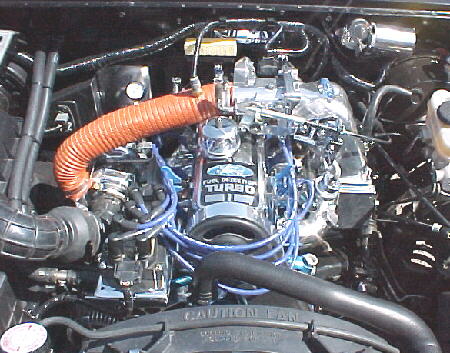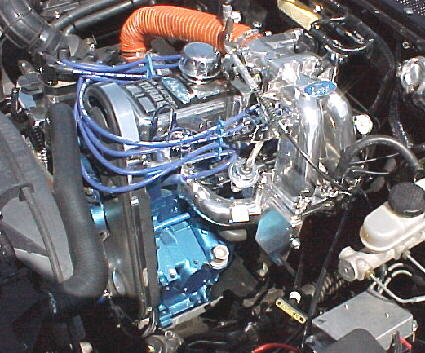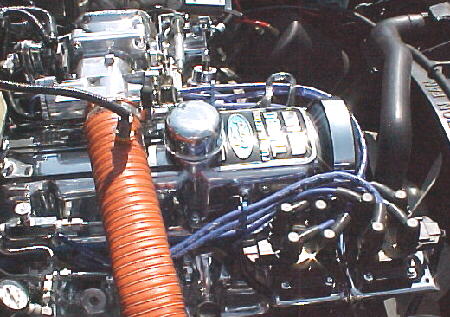 Update 09/16/00
Ben had his truck out to the strip recently and ran a 16.72@82 mph. Quite an improvement.