Mazda Turbo Miata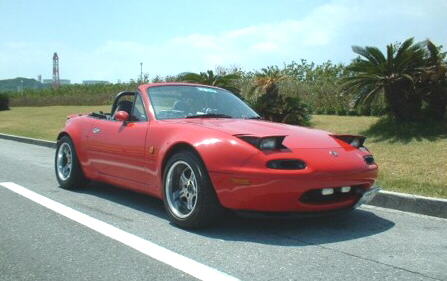 This Mazda Miata belongs to Vance Riley in Okinawa, Japan and is a daily driver. Motorworx took a 1600cc B6T from the Mazda Familia 4WD rally car to use as a base. The bores have been enlarged 4.5mm upping the displacement to 1732cc. Pistons are Arias forgings for the Toyota 4A-GZ. Sealing the combustion is a 1.6mm HKS head gasket. The head is stock except for HKS 264 degree intake and exhaust cams. On the intake side is a custom Motorworx intake manifold using the 60mm throttle body from a Nissan SR20DET. The turbo is a 60 trim T28 from the Nissan Pulsar GTI-R riding on an HKS cast iron exhaust manifold. Boost is regulated to the Innovative Turbo Systems external waste gate by a Greddy Profec B boost controller. The intercooler system is a custom Motorworx job using 2 cores from the Mazda FC3S RX7, all aluminum piping, and a Greddy BOV. Max boost is 1.5 bar, and the engine revs to 8,000 rpm. Engine management is an SDS EM3F V11 spraying Nippon Denso 700cc/min injectors, firing the stock Miata coils.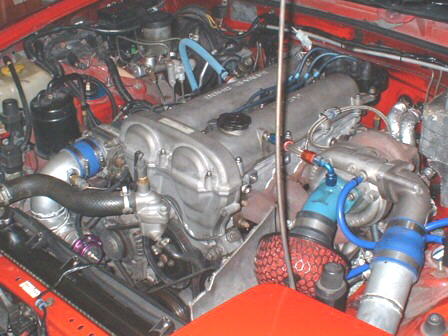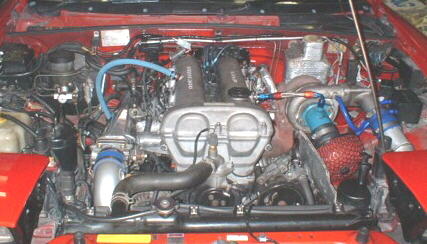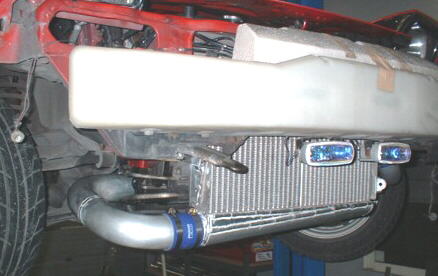 Power goes through an OS Giken Super Single clutch to the stock transmission. After breaking the stock differential 4 times, the driveshaft once, and the power plant frame once, the entire rear-end was swapped for the 7 inch unit out of the 1.8 liter Miata. The carrier was replaced with a Kaaz Power Pot LSD. Unbelievably, the stock tranny has held up!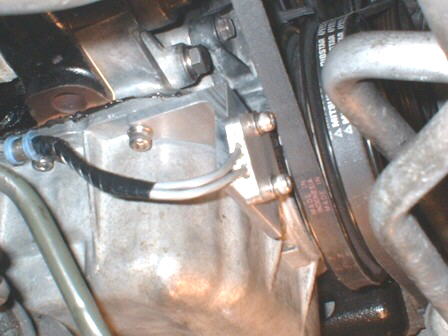 Hall sensor mounting detail
Suspension features Cusco adjustable height coil-overs.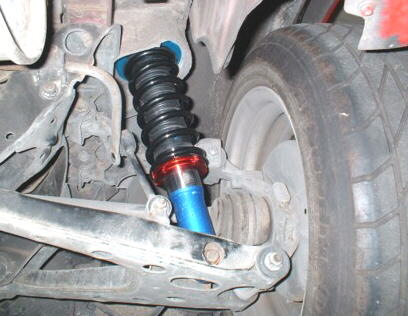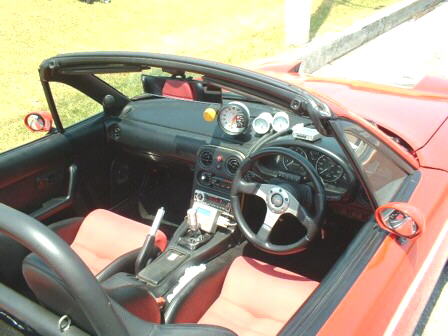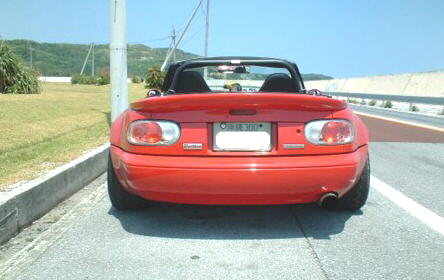 Update 07/07/03
Two days after this car was submitted for a project car, it stripped all the 3rd gear teeth off under acceleration. The internals were replaced with an OS Giken close ratio gear set. The car was put on the dyno and made 359.9ps, and 272 pounds of torque to the rear wheels at 20psi boost.