'92 Corvette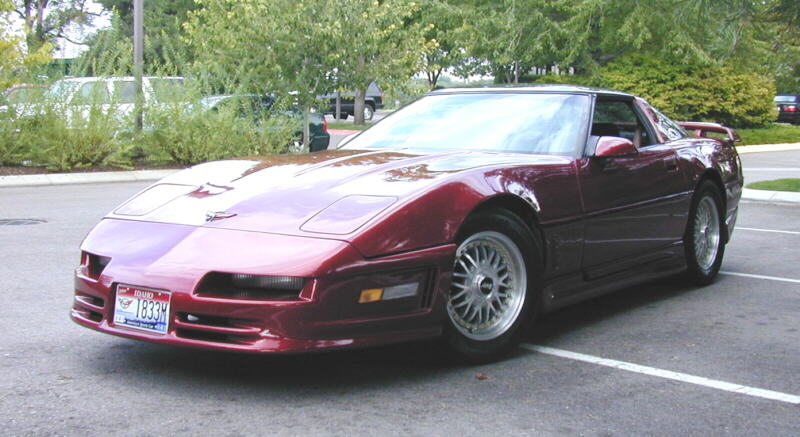 This 92 Corvette is owned by Joe Huether of Boise Idaho.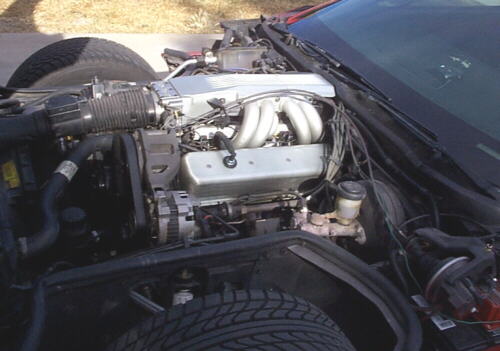 The motor is a tuned port injected 383 cid stroker small block Chevrolet with factory aluminum heads, stainless full roller rockers, roller cam, 9.86:1 compression, 30 lb injectors and SDS EM4-8E with an MSD 6AL. For exhaust, a Flowmaster catback system with high flow cats was added.
A 700r4 automatic transmission with 2000 rpm stall is used.
Carbon fiber transverse springs and all new bushings make up the suspension. The wheels are A.R.E. 16" all the way around with 30 45 acp Bullet casing that Joe added to each wheel.
The body modifications include an A.C.I. Stalker front end, Greenwood ground effects kit and Greenwood spoiler.
Inside it has a full course of Dynomat Extreme black carpet, custom black and burgundy seats and door panels, a Kennwood 8" touch screen T.V with navigation in the passenger side dash, a PS2 that runs on 12 volt ( no power inverter ) a Kennwood Excelon cd mp3 wma head unit, a Kennwood 5 channel 1200 watt amp, 2 Infinity 6" in the doors and 2- 6x9's in the back, 2 - 10" Rockford Fosgate subs in a custom ½ " thick fiberglass sub box. This car has been a 2yr project that is finally complete (for now).