Turbocharged Mini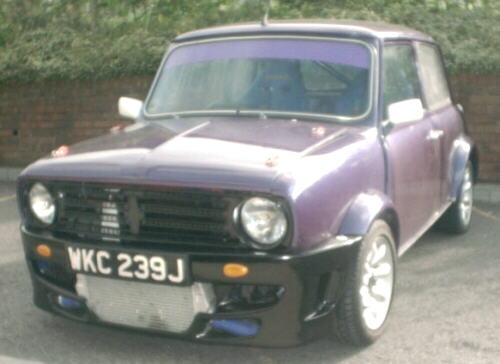 This car is owned by Robert Paull from Wales in the UK.
This 1970 Austin Mini started life with 45bhp, 1000cc engine and 4 speed gearbox (1940's design). It is now fitted with a 2.0L 16 valve turbo engine running 9.5:1 commpression with 5 speed gearbox from a Vauxhall Calibra Turbo. Robert fabricated a special front subframe to mount the engine and gearbox with F1 spec driveshafts.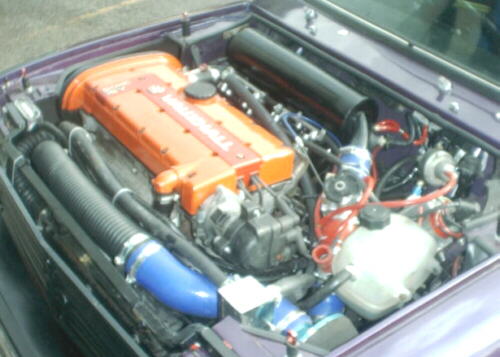 Engine has EM2-E fitted with custom intake manifold with 60mm throttle, 720cc Venom high immpedance injectors, KKK K26 turbo running 15psi boost, adjustable fuel pressure regulator, dump valve, with custom downpipe and custom 3 inch exhaust system. Intercooler is off an ex WRC EVO 6.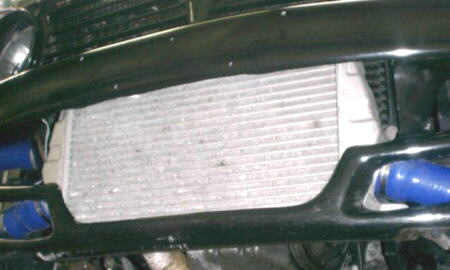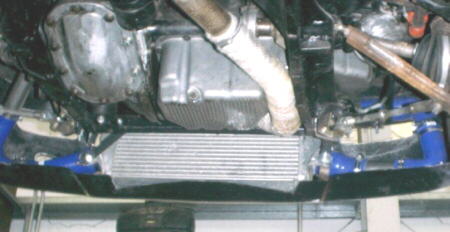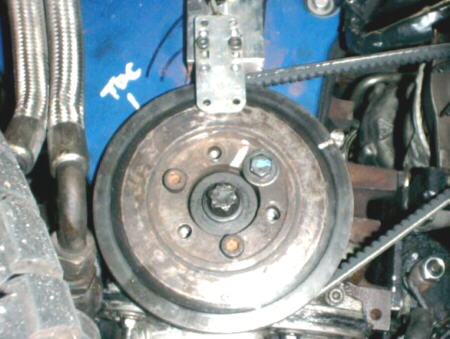 Hall effect sensor mounting details
The interior consists of 6 point roll cage, 2 kevlar seats , 2 harnesses, small wooden dash board and a steering column, an SDS mixture meter and digital speedo.
Brakes consists of braided lines throughout the whole car, vented discs up front with 4 pot calipers and alloy drums to the rear with home made pedal box using a 0.625in Girling master cycliner with adjustable valve to back brakes.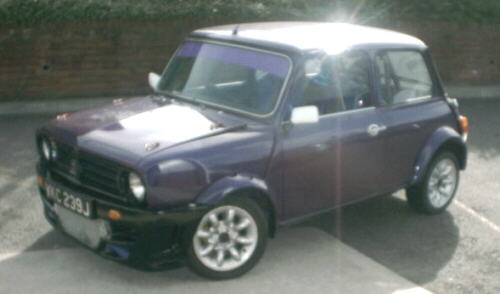 Suspension is fully rose jointed and adjustable for camber and tracking all around with adjustable shock absorbers.
This has got to be a rocket!!