Datsun 240Z Turbo
This car is owned and built by Richard Lewis of 2G Racing (www.2gr.ca) in Duncan, BC, Canada.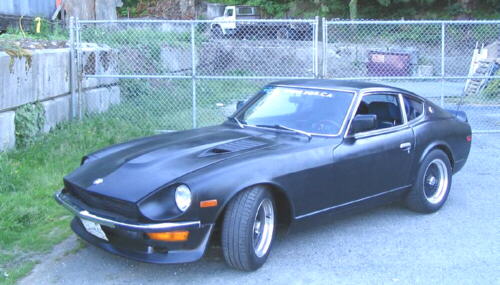 Car is a 1972 Datsun 240z powered by a 280zx turbo engine. Stock engine with a full rebuild, 5 way valve job and slight head porting. A stock Garrett T3 feeds the air in at 12psi. Intercooled with a large Isuzu NPR intercooler, a first generation DSM blow off valve, 440cc/min Toyota Supra injectors, 2G Racing fuel rail, 60mm throttle body, and a SDS EM-3E system running it all. The car gets 25+mpg on the highway, and at full boost the SDS shows 65% duty cycle, roughly equating 300 flywheel horsepower. Using the SDS system has allowed Richard to shave the intake mess down to a minimum as well.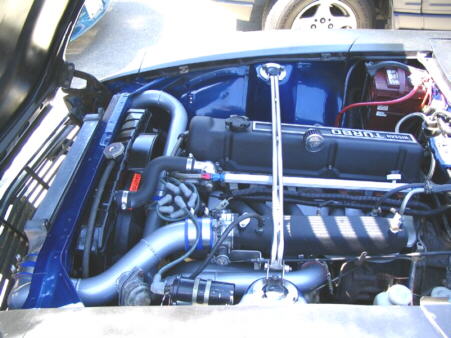 Power is fed through a 240mm flywheel, CF dual friction clutch, Nissan 5 speed and out a 3.54:1 rear end. Wheels are 15" enkei with Z center caps.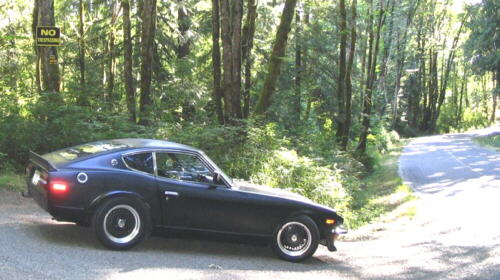 Suspension duties are handled by Modern Motorsports coilovers, Tokico Illumina inserts all on struts sectioned 1.5". Polyurethane bushings throughout, and suspension techniques sway bars keep it flat in the corners. A 2G Racing front strut bar keeps things stiff up front.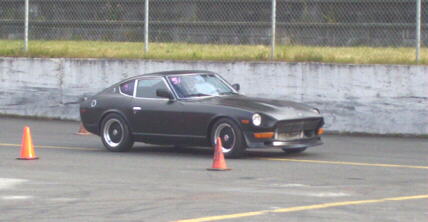 The car is a daily driver 8 months of the year, and see's lots of autocross and spirited street duty. Near future plans include a roll bar and harness, as well as a 5 bolt conversion and some big brakes.