2001 Celica Turbo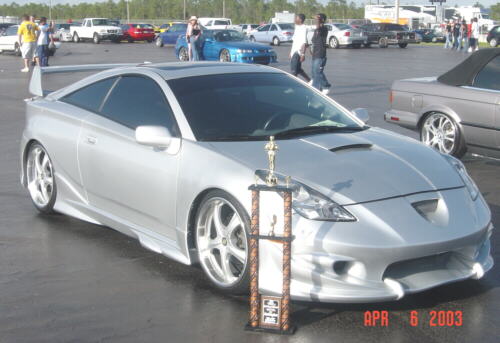 This car is owned by Jamasco Auto Repair in Hollywood, Florida and just won best engine in show at an NHRA event at Moroso Motorsports Park in Florida (April 6, 2003).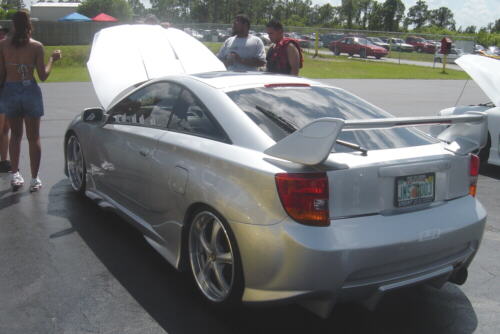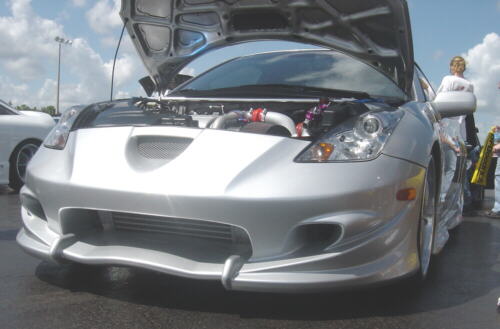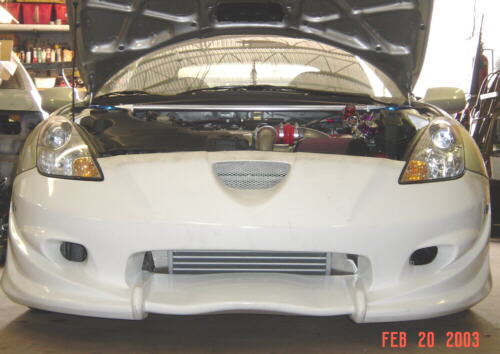 Power comes from a 3SGTE engine with JE forged pistons, shotpeened and polished stock rods and crank, ARP fasteners, SCE copper head gasket, O-ringed block, Denso plugs, Unorthodox aluminum crank pulley, custom sheet metal intake manifold, 64mm throttle body, Greddy T-67 25G 8CM turbo, HKS wastegate, custom mounts, 3 inch downpipe, HKS muffler, twin Greddy type-S blow off valves and modified Izuzu truck intercooler core.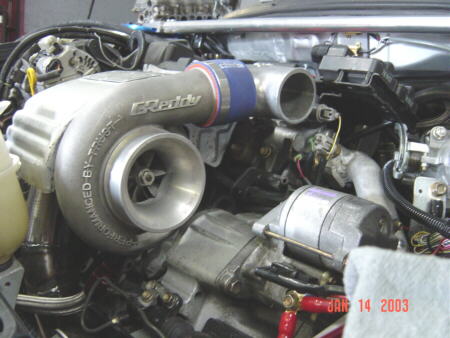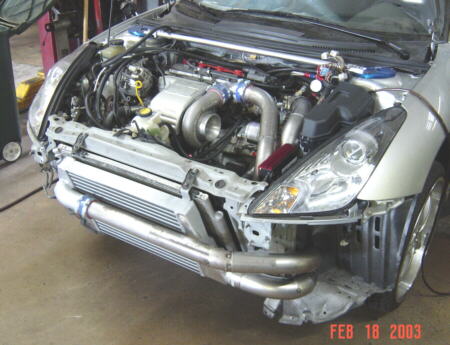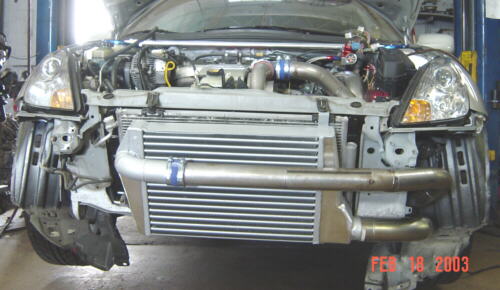 Fuel delivery and ignition is handled by an SDS EM-4 4F driving an MSD DIS-2, 850cc RC injectors, custom fuel rail, SX regulator, Holley pump and Denso plugs fired from Supra coils.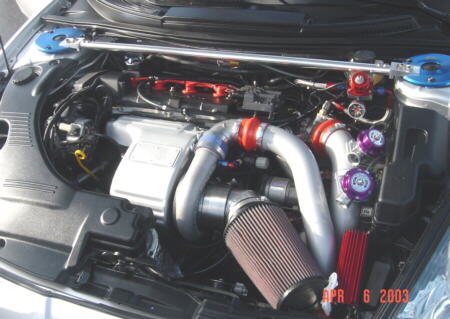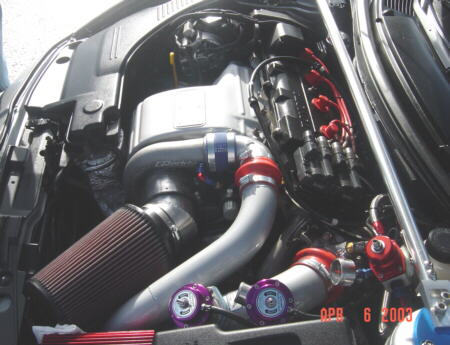 The drivetrain consists of a Fidanza 9lb. aluminum flywheel, TRD clutch, 3SGTE transmission, custom hubs and axles spinning 19 inch BSA rims and Pirelli 215/35/19 tires. Hotchkis rear aluminum suspension arms and Sprint extreme lowering springs are also fitted.
Auto Meter gauges with a Halmeter AFR gauge, B&M short shifter, Veilside body kit, TRD rear spoiler complete the interior and exterior