Turbocharged Nissan Truck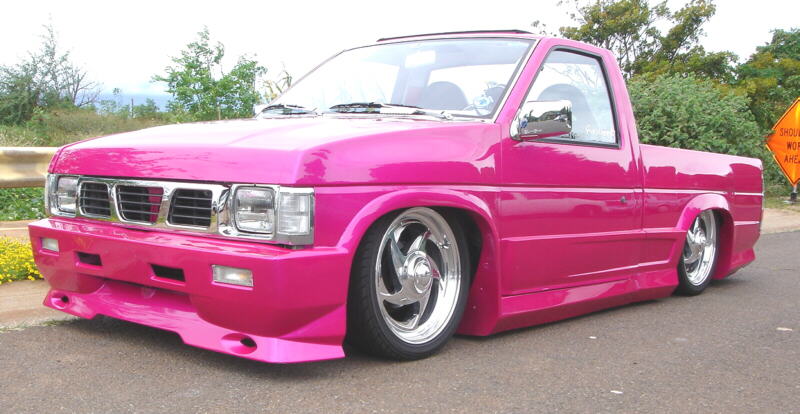 This 1988 Nissan Hardbody is owned by James Ortiz from Lahaina, Maui, Hawaii.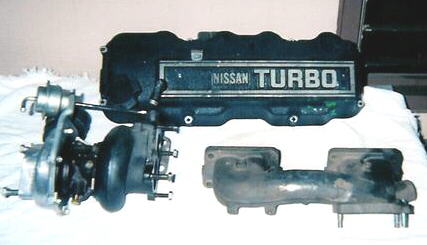 The engine is a 2.4 liter NAP Z-24I.T-3 Turbonectics turbocharger. It runs JE 8:1 pistons, Total Seal rings, Pauter Machine Rods, ARP Main and Head studs, SCE Copper head gasket. The cylinder head and block is O-ringed.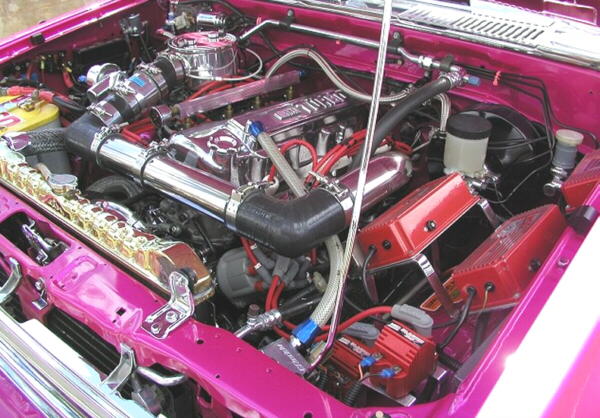 4 RC Engineering 440cc injectors are controlled an SDS Extra Injector Controller. Iginition consists of a dual MSD 6AL system. An Aquamist 4 nozzle water injection system is also fitted. The engine was dynoed it at 252HP and 297 ft./lbs. @15 PSI.