1980 VW Scirocco
This car is owned by Heiko Bank in Berlin, Germany.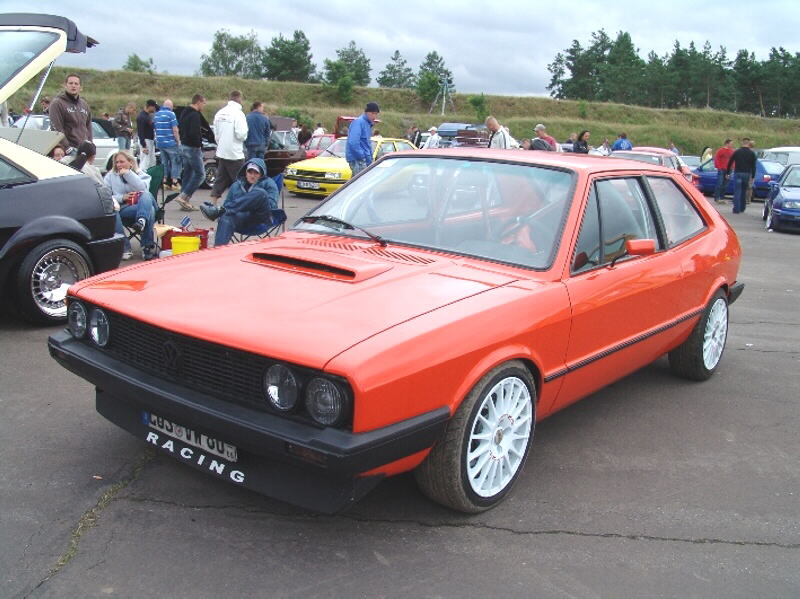 Engine is a VW 8V (1869 cc) with ported head, big valves (40.3mm/ 35mm), 306 degree Schrick cam, polished and matched rods, lightweight pistons (Wiseco), bigger Oil Pump and external Mocal oil cooler. Engine management is with an SDS EM4-4F driving Audi V8 injectors, 45mm throttle bodies, a fuel pressure regulator set to 3.5 Bar and Walbro high pressure fuel pump 280l/h. RPM limit is 9000. The fuel cut/rpm setting is 8750. Was dynoed at 197 whp with Weber 45 DCOE carbs.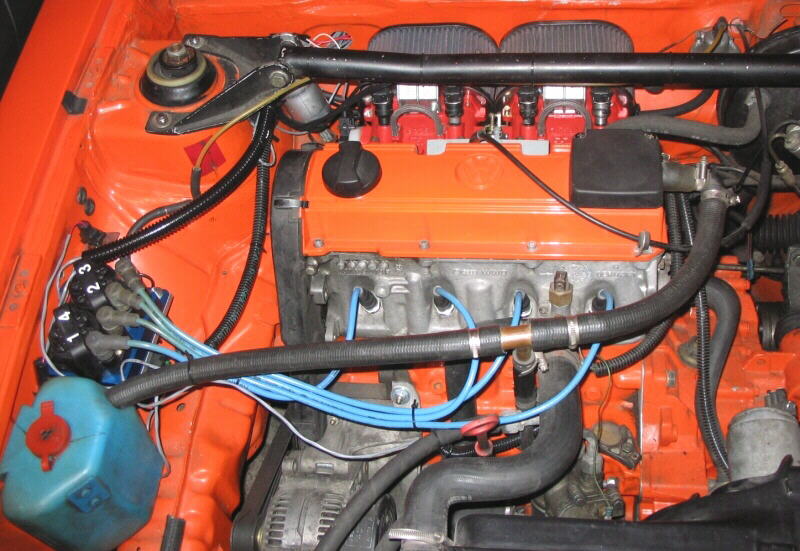 The car is fitted with a cage, Supersprint exhaust, Scirocco MK2 16V brakes and suspension running on 195/45R15 tires mounted on white OZ Supertourismo WRC wheels. Car is finished in Porsche "Continental Orange".
V/Max is 240 km/h (Scirocco MK2 16V Gearbox). (nice to live in Germany!) Weight is 780 kg. (1716 lbs.)