'74 Mazda Truck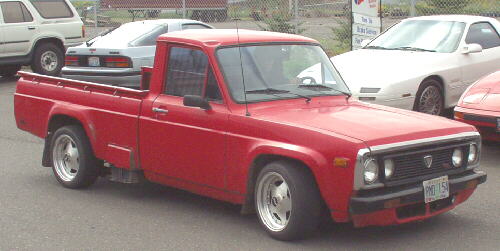 This truck is owned by CJ Brault in Aurora Oregon. It is powered by a naturally aspirated, peripheral port 13B. The engine has '86 rotating parts, recurved distributor, 50-150 shot of Nitrous, 50mm throttle bodies, Jay-Tech intake manifold with two 82 lb./hr. injectors and an SDS EM-2D. Exhaust is twin 2 inch mandrel bent tubing dumping into two Racing Beat pre-silencers, then into two Walker turbo mufflers. It is quiet enough below 4000 to drive by the cops without getting pulled over.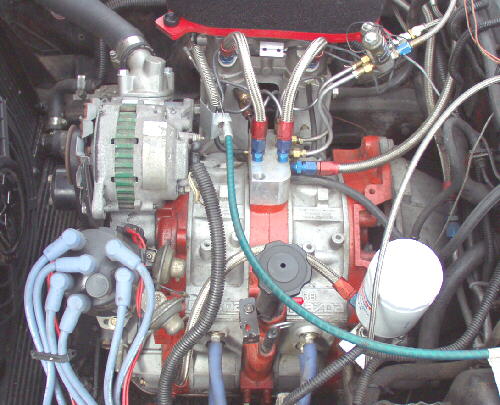 The engine idles at around 1700 rpm and should be making close to 325 at 9400. Mileage is 10 city and about 20 highway. Rob Golden at Pineapple Racing (503-233-3878) did most of the engine work and tuning. Driveability is very good considering the nature of the beast.
Transmission is a 5 speed from an '81 RX7. Clutch is a dual diaphram unit and 3.90 rear end gears are fitted with no limited slip. Wheel spin is ferocious. Best 1/4 mile so far is 14.5@104mph without the Nos. An LSD is planned for the future.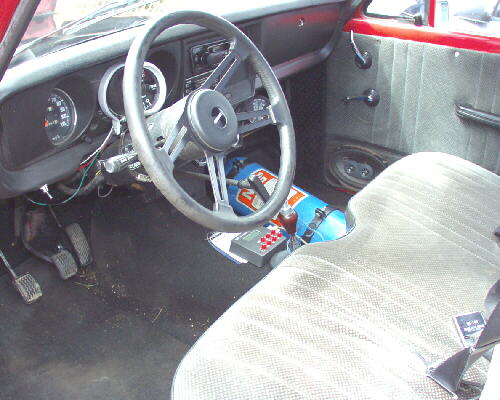 Photos by Blake Qualley