Supercharged 1940 Chevy Pickup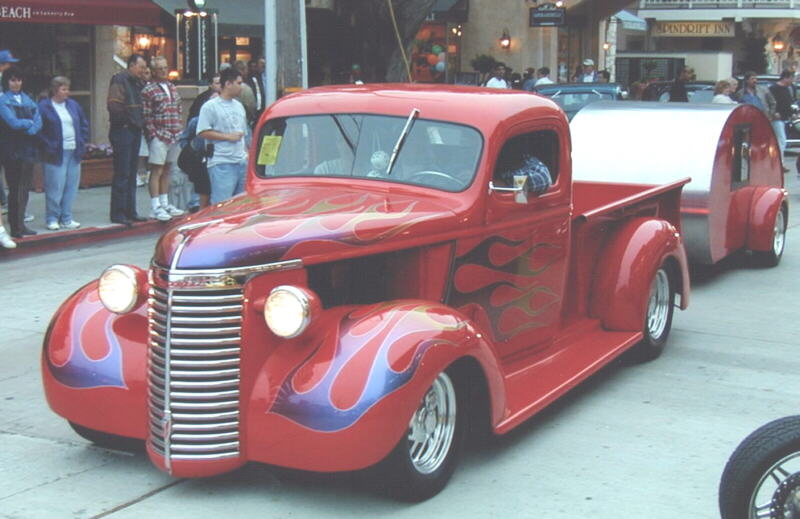 This truck is owned by Albert Esquivel from Gilroy, California, USA.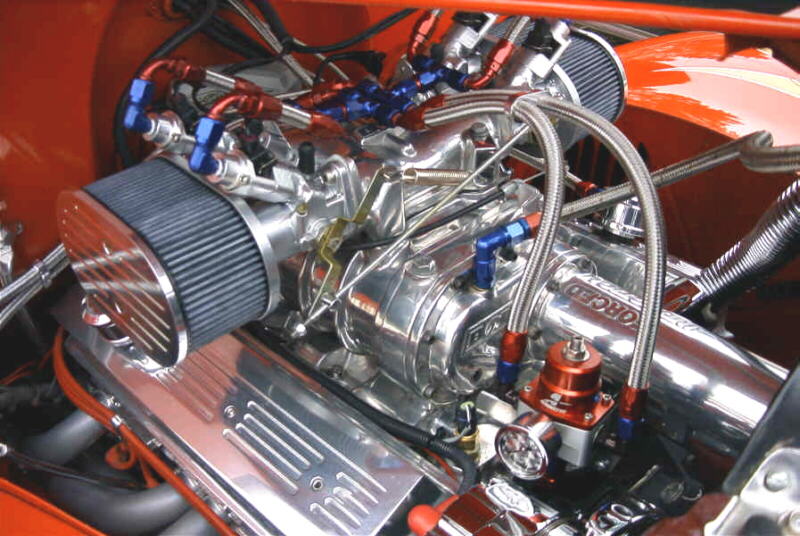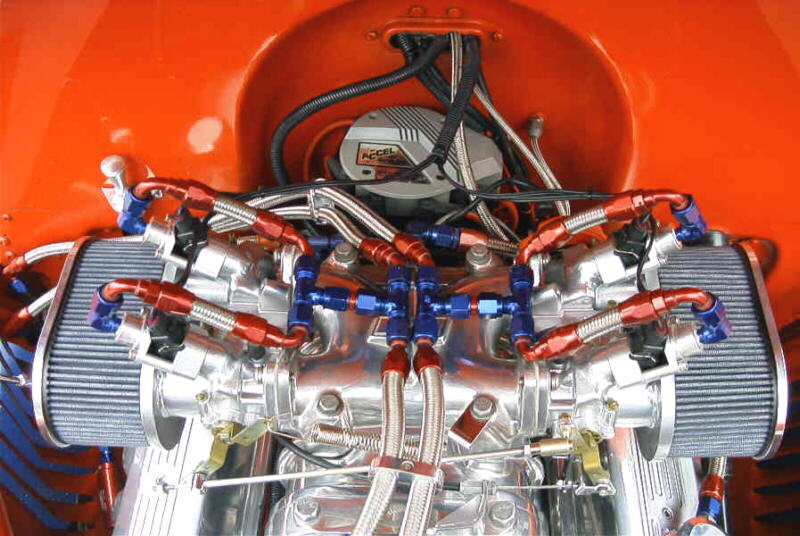 The engine is a Chevy ZZ4 350 crate motor with a B&M blower. The side draft throttle bodies are modified Webers that Albert did all the work on at his home garage. An SDS EM-4 8D controls the fuel. Albert reports that it runs as good as it looks with mileage going from 10 mpg to 16 mpg at 70mph and it has a great "throw you back in the seat" response.