May '99 Project 1980 Celica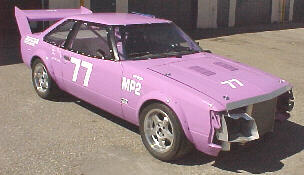 This month's project is owned by Racetech and was road raced from 1992 to 1994.
Power comes from a turbocharged 1702cc 2TC engine. Internal mods include 88mm Mahle forged pistons, a Racetech 284 degree cam with .430 lift, a ported head fitted with 44.5mm intake and 38mm exhaust valves, prepped stock rods fitted with SPS bolts and an HKS 1mm stainless head gasket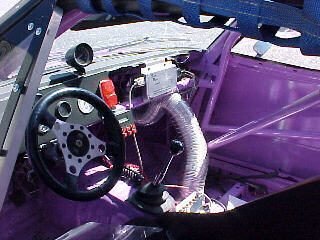 External mods include an equal length header with 1.625 inch primaries coupled to a Garrett turbo with H-3 compressor and an O .58 turbine section, 3 inch exhaust, HKS wastegate, Spearco 17 X 19 X 3 inch intercooler, 2.5 inch mandrel bent plumbing, custom intake mounting Bosch 036 injectors and a 70mm Mercedes throttle body. Hp is 310 to 360 with boost at 12 to 15 psi respectively.
Drivetrain mods include a Datsun 1680lb.,200mm clutch, Tilton disc, modified W-50 5 speed, TRD limited slip with 4.10 gears, braided brake lines, cockpit adjustable brake bias, JFZ front brakes and 16 X 8 ROH wheels shod with Yokohama 245/45ZR16 A008RS tires.
Suspension mods include KYB adjustable shocks, stiffer springs, adjustable anti roll bars, custom front cross member, adjustable front camber plates, all rod end suspension and new 4 link adjustable rear suspension.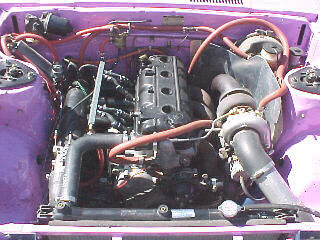 Other mods include: fiberglass flares, nose and hood, adjustable composite rear wing, ATL cell, aluminum radiator, oil coolers for the engine, trans and diff, Lexan windows, fully stripped interior, SW gauges, roll cage and Hopkirk racing seat. It's finished in shocking Orchid Glasurit paint.
Top speed is over 170 mph and the aerodynamic mods help the car to generate awesome corning and braking forces.