VW Golf Syncro
This car is owned by Chris Merrill in Calgary, Alberta, Canada.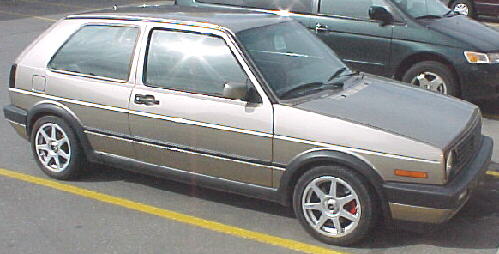 Power comes from a 1.8 G60 motor bored and stroked to 2.0L, Ross Racing Pistons 8.9:1 CR. running 11 psi boost and making 300+ HP. The engine is fitted with RaceTech studs/bolts, Schrick 260 cam, ported and flowed throttle body, manifold and head. An RS Spec G60 Supercharger built by Motortechnik provides full boost from 2000 - 6000 RPM. Engine management is by an SDS EM-3 4F.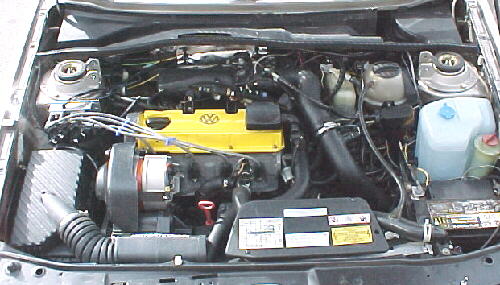 The engine is also fitted with an ERL mappable water injection system from Aquamist www.aquamist.co.uk, using a 50/50 mix of H20 and methanol.
What makes this car really unique is that it has an all wheel drive Syncro system from Passat Syncro installed along with parts from a Rallye Golf. (fuel tank, floor pan, rear end mounting points). Chris' idea was to build a car that has some real performance but does not attract too much attention on the street. He did not lower the car too much because it is a daily driver and he wanted to be able to drive it no matter how bad the snow gets. The SDS and water injection allow optimum fuel and spark curves while running on pump fuel, permitting the high specific output of 166+ hp/L.