1980 Triumph TR8

These cars were prepared by Tim Lanocha of Lanocha Racing Systems in Maryland, USA.
www.lanocharacing.com
The gold car is powered by a Rover 4.6 stroked and bored to 5.0 liter with 11:1 pistons, Manley rods, ported, polished and flow bench tested heads with a custom sheetmetal intake.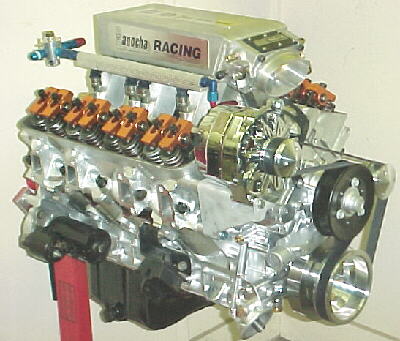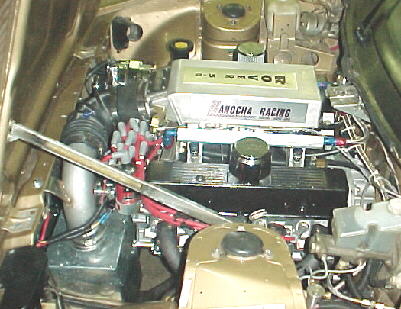 Fuel is controlled by an SDS EM-3D injection, ignition is with an MSD distributor and 6AL. Tim fitted a custom bellhousing with T56,6 speed transmission and custom 4-link 8 3/4" Mopar differrential with 3:91ring and pinion gears to handle the massive increase in torque.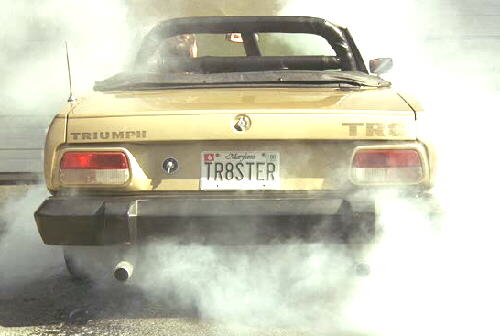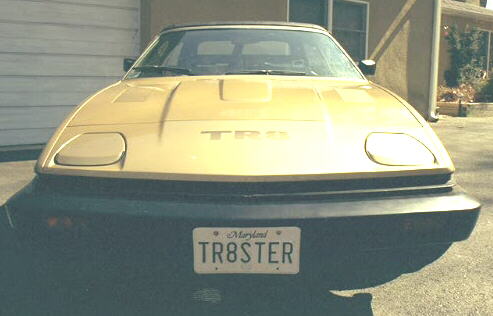 Lanocha Racing specializes in Rover V8 Performance modifications and tuning.
Update 11/01/00
Tim ran a 12.568@ 108mph at Cecil County Dragway on October 29/00.