1967.5 Nissan Fairlady SR20DET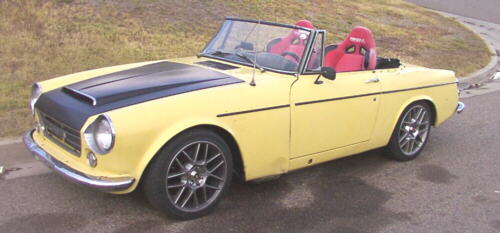 This car is owned by Brian Dooley in San Diego, California, USA, from Fusion Autoworks
The motor is an S13 SR20det from a '92 Nissan Silvia, fitted with a T3/T4 hybrid turbo. Custom plumbing runs through a Starion intercooler up to the stock throttle body. A Tial external wastegate and HKS blow off valve are fitted along with a full 2.5 mandrel exhaust that runs along the frame then up and over the rear axle exiting through a stainless Supertrapp. The SDS EM-3 4F computer is mounted up in the driverside kick panel. The engine is running at eight pounds of boost.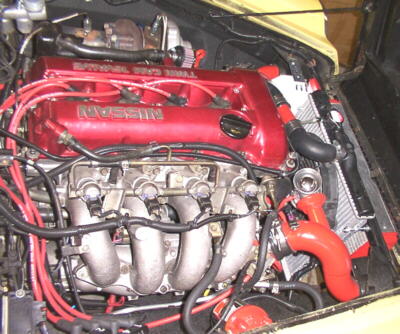 Autometer gauges are mounted in a custom carbon fiber dash. The car sits on a set of 16" RG wheels. Next modifications will be fitting Porsche 944 turbo front and Skyline GT-R rear brakes.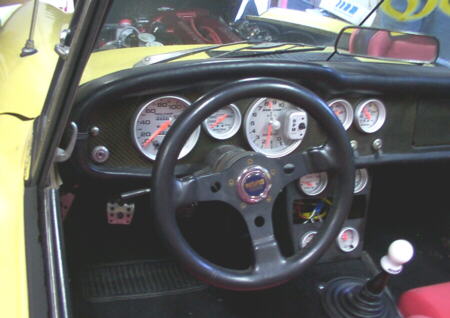 Brian had the SDS installed in less than a week and was driving it by the weekend.