1988 V8 Fiero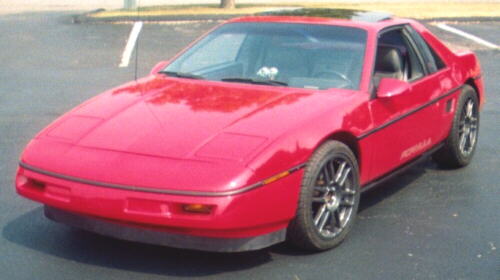 This car is owned by Charles Fabros, Ypsilanti, MI USA
Engine is a Goodwrench 350 LM1 replacement (lo-po) long block with Twisted Wedge G2 heads, Lingenfelter cam (214/224 @ 0.050"), 1.6 Crane roller rockers, Meziere remote electric water pump, Tuned Port manifold (ported lower and upper, stock runners and throttle body), SDS EM-3 8D, 1 5/8" headers, single 3.5" exhaust.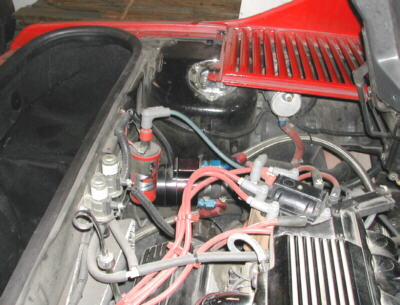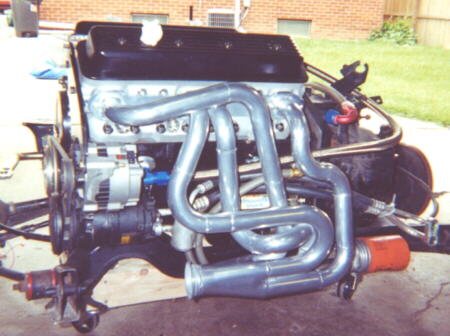 Front of engine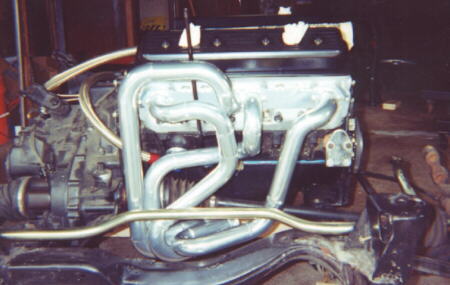 Rear of engine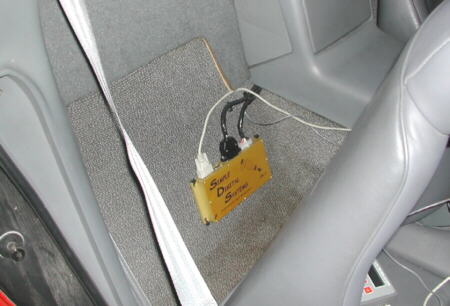 SDS ECU mounted behind passenger seat
Transmission is a stock Fiero Getrag 282 5-speed with adaptor plate to mount engine, Clutchnet clutch (double spring pressure plate), intermediate shaft (from Chevy Beretta FWD) w/ almost equal length axles (stock Fiero uses no intermediate shaft with right side axle more than double the length of the left axle).
Chassis features Koni adjustable dampers, Ground Control coil-overs w/Eibachsprings, Addco swaybars, front 1.5" dropped spindles, UHMW Poly bushings,stainless braided brake lines, Hawk brake pads, Team Dynamics wheels 17x7, 18x9.5 (rears were widened), Kumho Ecsta V700 tires 205/40 front, 265/35 rear.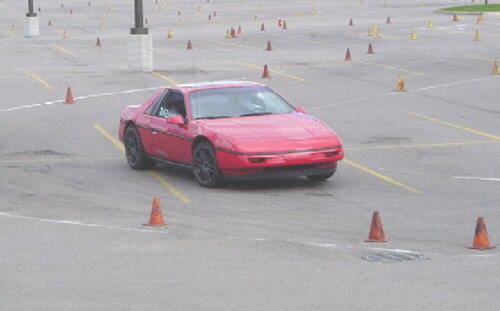 Exterior is stock, all stickers and badges removed, single exhaust outlet fascia, full sleeper concept. Car is used for street, autocross and drag use. Best time is 12.9@107 in the quarter mile. It has done very well this year in the Detroit Region SCCA Solo II series in Street Mod 2 class, as well as local autocross events. Future plan is to build a high rpm motor for it with a big plenum/short runner manifold, but as with any project car it is always for sale, interested parties can reach Charles at cfabros@peoplepc.com.