Turbocharged Nissan 240SX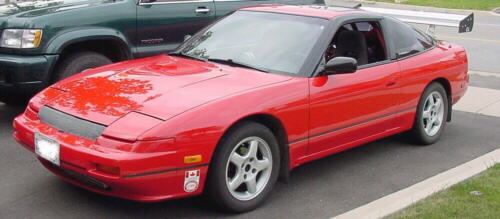 This '89 240SX is owned by Adam Hutchinson from Brampton, Ontario, Canada.The car is used for Solo 1 and some street driving.
The engine has been turbocharged using a T3/T4 .63 Stage 3 turbine with H-3 compressor, Spearco 3X7X25 intercooler, Greddy type-S BOV, Deltagate wastegate, Cartech FPR, Aerodyne 500lb/hr fuel pump, with 4x310cc main injectors, and 2x 480cc supplemental injectors driven by an SDS Extra Injector Controller. Engine has been dynoed at 204hp running only 5 psi initially.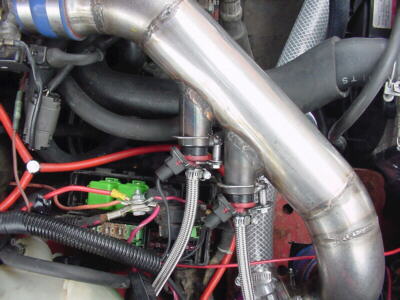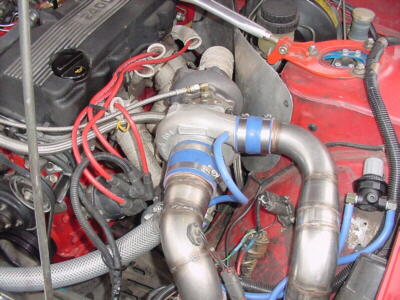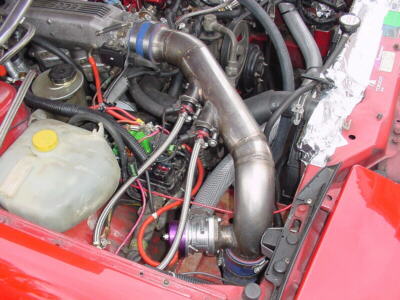 The engine was completely refreshed, stock compression still used, block was o-ringed and studded with Arp bolts. Crank was balanced, shotpeened and heat treated. Other mods include: HKS air intake, stainless 2.5 inch turbo plumbing, manual HKS boost controller, oil cooler, all braided stainless lines, 10AN fuel lines, custom fuel pick up system, 3 inch down pipe, 4 into 1 custom turbo manifold, MSD 6AL ignition with msd boostmaster for ignition retard, JWT Nissan ECU, Nos kit 5030FI direct port with 75 shot, Jacobs NOS Mastermind to control nos, custom stainless 2.5 inch exhaust with reactive cannister, dual electric fans and Unorthadox racing pulley.
Interior mods include partial stripping, Auto Meter gauges, Alpine digital radar security system and Greddy turbo timer.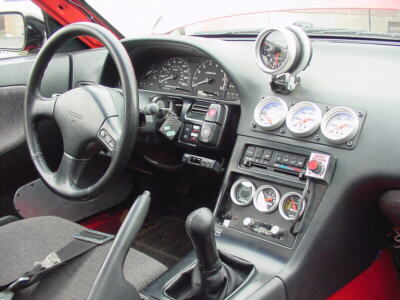 Suspension mods consist of Tokiko shocks, Cusco front camber plates front and rear strut bars, 4 point roll bar with 5 point harness for driver and 4 point for passenger, battery moved to rear, poly bushings, rear camber kit from PDM, Brembo disks, 15x7 ronal rims with 225/50/15 Toyo Proxus RA1s for rain, 15x7 with 225/50/15 BFG G-force for dry, Suspension Techniques front and rear sway bars, Apex springs.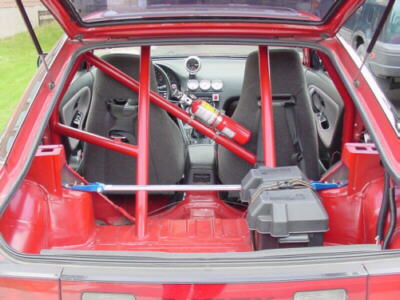 We'll update this project when more details become available.