Alfa Powered Sports Racer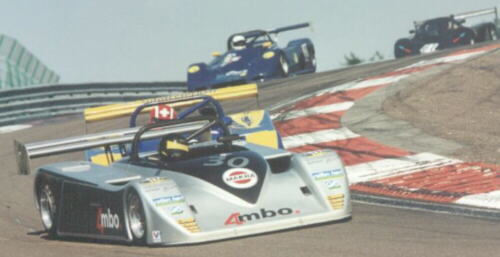 At Dijon, France
The car is a Group CN built by Pedrazza in Austria, who also manage the European CN race series. They race in Germany, France, Austria and the Czech Republic. Owners of the car are Karl-Heinz Maurer and Ralph Baumann who is also the driver. Both live near Stuttgart.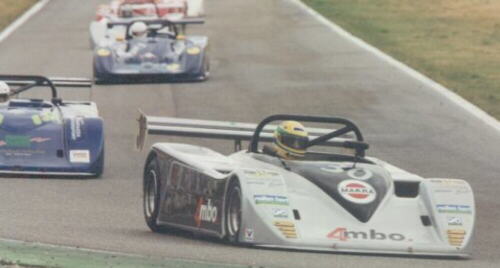 At Hockenheim, Germany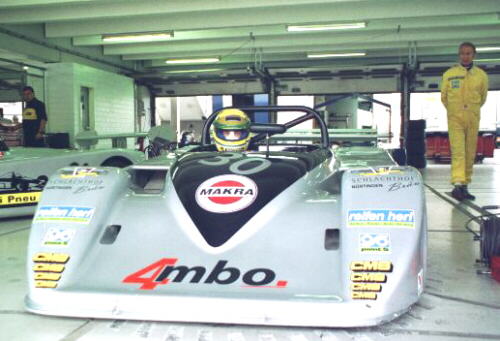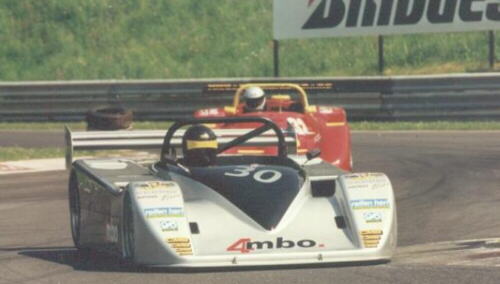 At Salzburg, Austria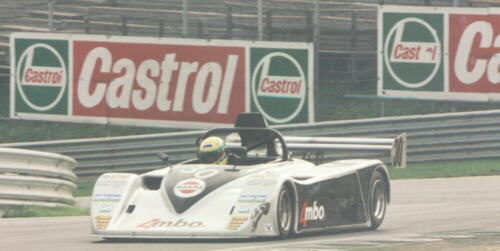 The engine is a 3.0L Alfa Romeo V6 two valve engine, blueprinted with stock internals. Induction and exhaust on Group N cars is open. 42mm Jenvey throttle bodies are fitted with carbon air horns and custom built intake manifolds. The header is from CTS in Maranello, Italy. An SDS EM-3 6F engine management systems controls fuel and spark.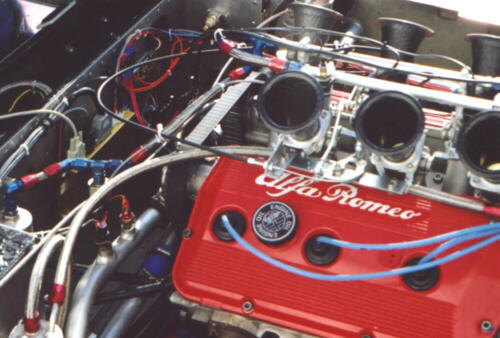 The engine pulls very well from 4000 up to 7000 rpm. A Schrick LM 1 Performance Measuring Instrument says after a few accelerations that the power is between 250 - 260 Hp.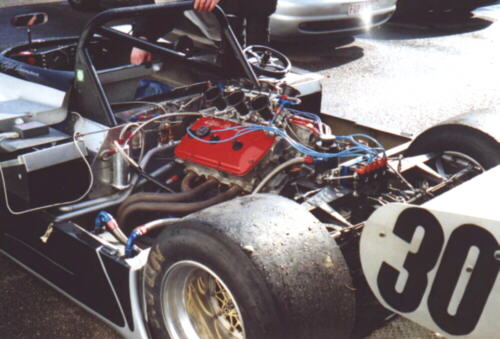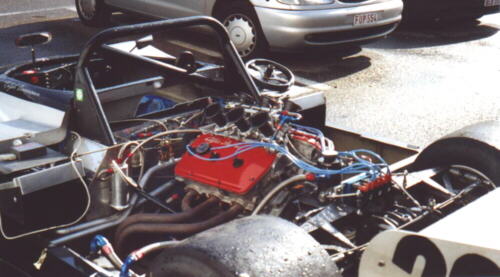 The transaxle is a 5 Speed Hewland FT 200. Mayor chassis components are Formula 2 replicas.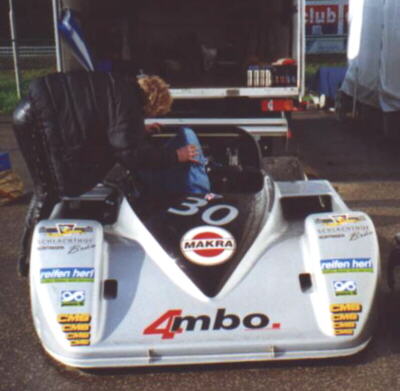 Many of the static photos were shot at Zolder, Belgium.