Porsche 944 Turbo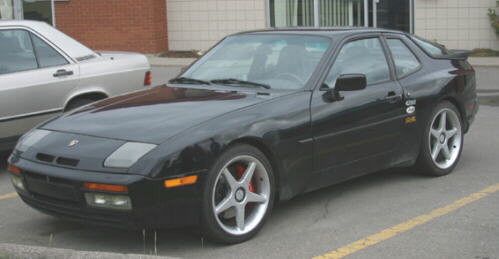 This car is built by Marc Boulanger of Alpine Autowerks in Calgary, Alberta, Canada.
The engine is 2.5L SOHC 8V 4 cylinder with an upgraded Garrett/KKK turbocharger. The head was cleaned up slightly, larger MSD injectors (72lb/hr) were installed, and the intake manifold was Extrudehoned. Other than O-ringing, modified oil pick up plus an early 944 cross-drilled crankshaft, the 1st over block is stock. Cam, exhaust, Intercooler were all left stock.
An SDS EM-3F controls fuel and spark, while an Apexi AVC-R controls boost through a Deltagate wastegate. An FJO wideband O2 sensor and datalogging kit was installed for in car tuning.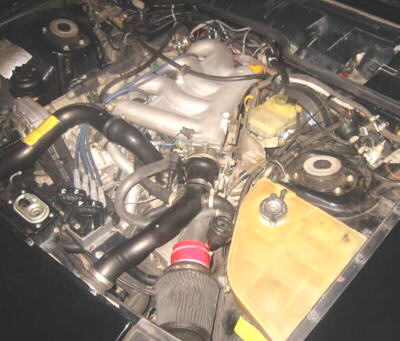 A Kennedy Engineering 3800lb pressure plate was installed with an early style 911 turbo clutch disc. Stopping power is handled by the "big reds" 13.1" 993 turbo brakes.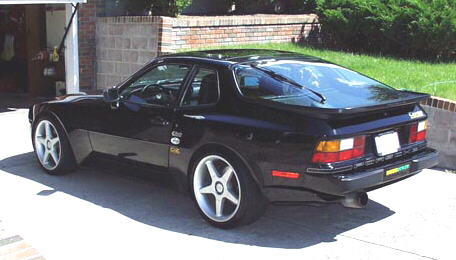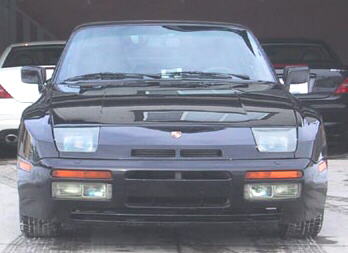 The car's been dyno'd at 380hp to the wheels at 20psi of boost. On the street, boost is regulated to 13psi on pump fuel, and up to 28psi at the track using 103 octane unleaded. A Blitz power meter (in car dyno) is installed, and at 25psi of boost the car showed 438hp to the wheels. The car ran 12.7@117mph at the track recently on 25psi of boost on street tires with a soft launch (5000ft elevation) Wheelspin is controlled in lower gears by the AVC-R regulating boost to 17psi in 1st gear, 22psi in 2nd gear.
This car is a daily driver used in temperatures between +35C and -30C. The owner reports excellent driveability under these conditions.