Turbocharged BMW 325i
This car s owned by Patrick Sadovdsh in Estonia.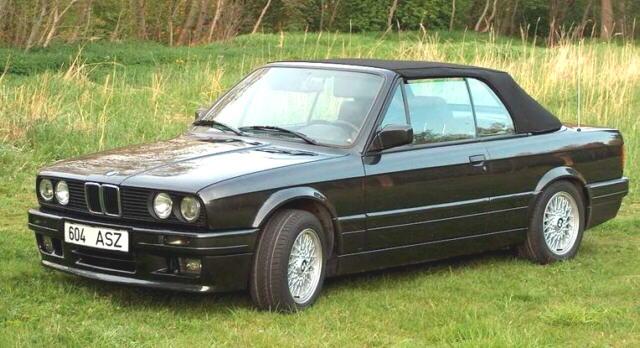 Patrick did extensive mods to fit a turbo to the car including fabbing his own water to air intercooler and many drivetrain changes. Engine is 8.8 to 1 with a 524 intake manifold, 440cc injectors running an SDS EM-4 6F, Audi blowoff valve, Sachs racing clutch. Boost is presently set at .8 Bar. Power about 250 RWH. Timing at about 20 degrees under boost, pulled back to 14 near torque peak. A WMS wideband was used to tune the system.