Nissan Silvia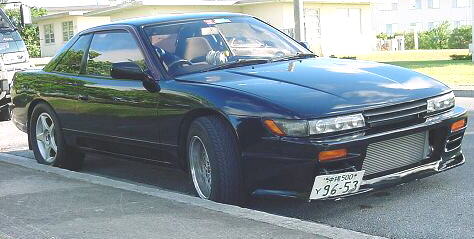 This car is owned by Adam Leggio, who works part time for Motorworx in Okinawa, Japan.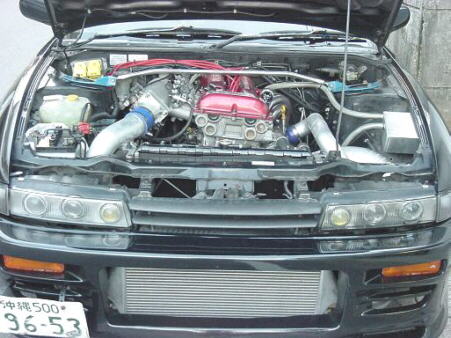 The engine is a Nissan SR20 2.0 liter with stock bore Wiseco forged pistons. Cams are Tomei 270 degree solid pivot in the intake and exhaust with HKS adjustable slide sprockets. The head gasket is HKS 1.2mm. ARP head, main, and rod bolts. The squish, or quench area has been removed from the combustion chambers to decrease compression and reduce knock. The intake manifold is from Trust/GReddy, and modified for a Holley, Ford Mustang 70mm throttle.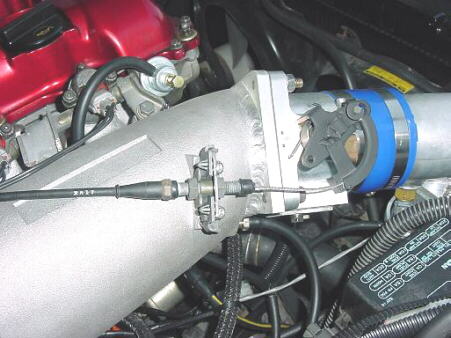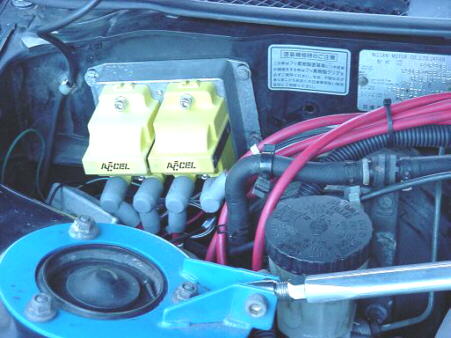 The EFI system is an SDS EM-3F with Accel coils and Nippon Denso side feed 850cc/min injectors. The Turbo is a Turbonetics prepped T28 with a stage 4 trim, .86 A/R exhaust, and a T3 Super 60 compressor with ASME inlet on an HKS stainless manifold. Boost control is by actuator, but soon to be changed to an external wastgate due to boost instability.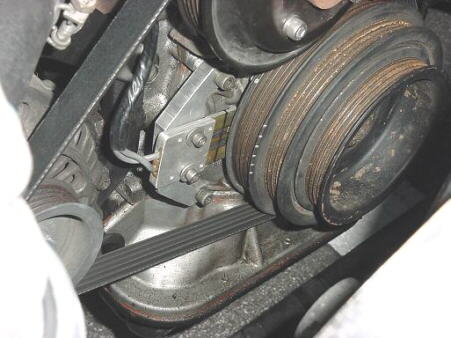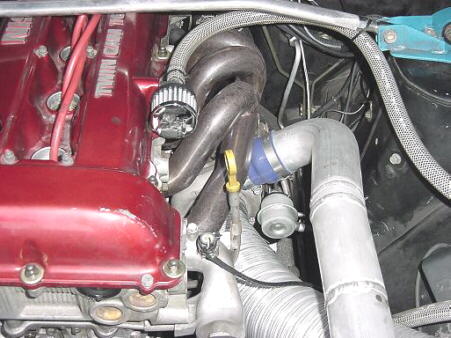 The clutch is an OS Giken Super Single, and the transmission uses an OS Giken main/output shaft, and stock gearing. The boost is set to 1.4 bar, and hasn't been on the dyno at this level yet, but it made 341 hp to the wheels at .9 bar. The best ET has been 12.05 with the 255/16 BFG Drag Radials Slipping hard in 1st and 2nd gear. Once traction gets sorted out, the car should go deep into the 11's.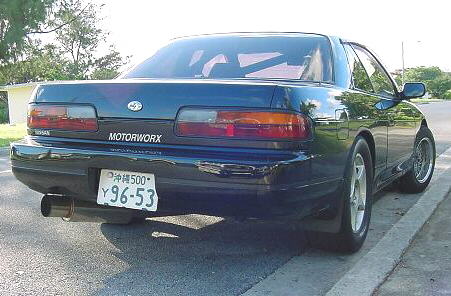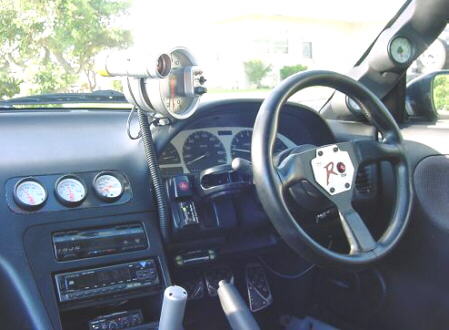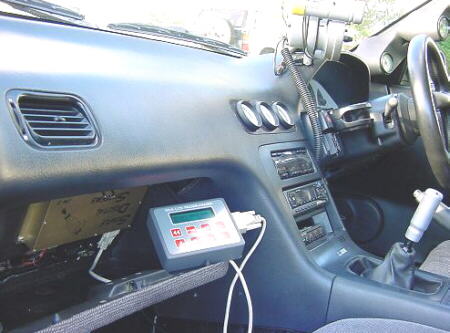 Update 06/10/03
The turbo has been swapped to an Innovative Turbo Systems GT61 with a P trim A/R .70 exhaust housing sitting on a custom stainless manifold. Boost is now controlled by an external wastegate.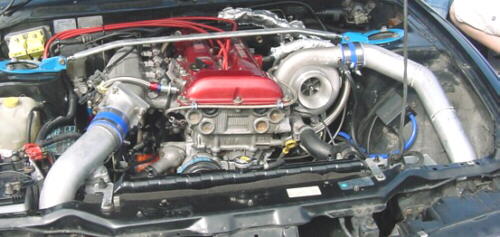 The jacked-up fender job was done the night before the HKS drags to get the 275-50-15 Nitto 555R Drags to fit.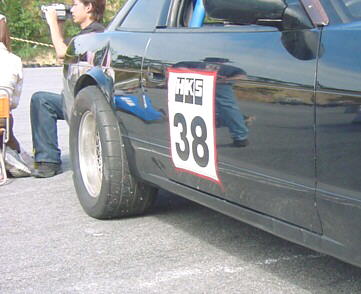 The engine makes 479ps uncorrected, and 513ps corrected to the rear wheels at 1.3kg of boost. The engine is built to run 1.8 optimally but Motorworx only had time to tune it to 1.3 the night before the drag meet. The car was the fastest and quickest in the unlimited SR20 street class, however, it went down in the semi final when it lost traction in 2nd gear and the rear end tried to come around. Adam caught the car, got it straight, and lost by a fender to a supposed 700hp Silvia.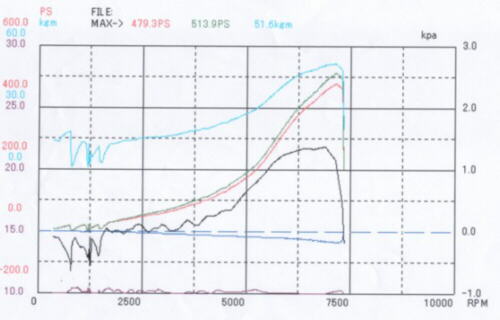 Motorworx would like thank Innovative Turbo for really coming through in a pinch when the "other guys" couldn't.