10 Second Turbo Chev S10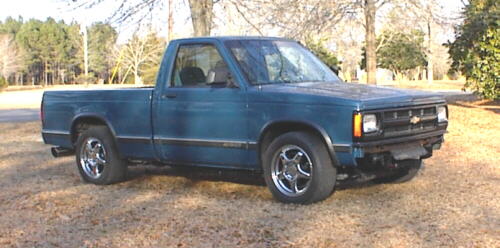 This truck was built by Chris Bounds in Picayune, Mississippi, USA.
Power comes from a 355 Chev V8 with TRW forged pistons, Edelbrock Performer RPM heads, stock '89 TPI cam, roller tipped rockers and Edelbrock Victor Jr. manifold, mounting a 75mm Edelbrock throttle body and 72 lb. Accel injectors. Intercooler is a Griffin, turbos are twin T3/ TO4 with Stage 3 turbines, .82 housings and 57 trim compressors. An HKS blow off valve is fitted. An SDS EM-3 8E controls the fuel and spark.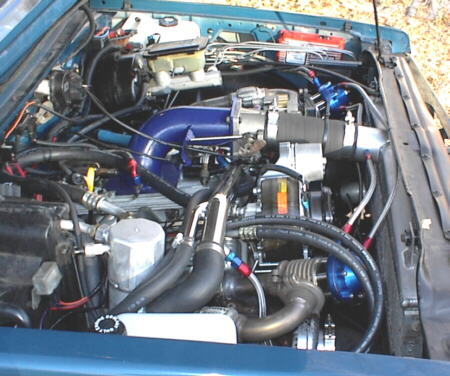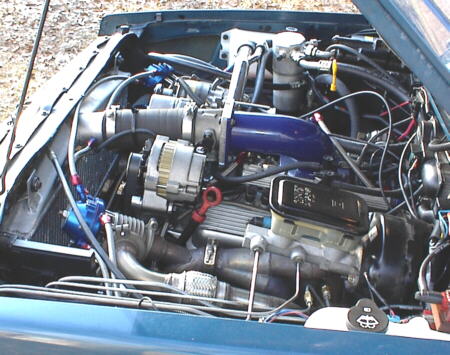 Drivetrain consists of a Turbo 400 tranny with 3000 stall converter, a Borg/Warner 4472 transfer case and 3.08 rear end gears driving 245/50 Nitto drag radials. Best 1/4 mile so far is a 10.49@129 mph and a 1.51 60 foot time.