Supercharged Chevy S-10
This 2002 Chevrolet S-10 Xtreme is owned by James Hatfield in Edmonton, Alberta, Canada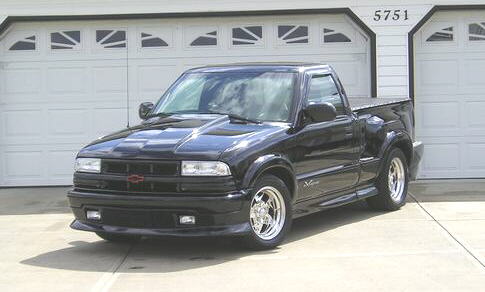 Power comes from a 2.2L 134 CID 4 cylinder engine fitted with a custom supercharger running 6 psi, SDS Extra Injector Controller firing two 480cc injectors, Nitrous Express wet kit set at 35 hp, MSD DIS-2 ignition box, custom header with 1.75 inch primaries, a catalytic converter delete using a Caspers Electronics 02 sensor simulator and a 2.5 inch exhaust with Flowmaster 40 series muffler. Russel fittings and hose detail the engine bay. Mixture is monitored by a Innovate Motorsports LM-1 wideband 02 sensor and fuel, nitrous and boost by Autometer Ultra-Lite: gauges.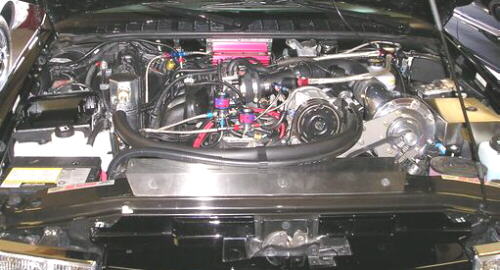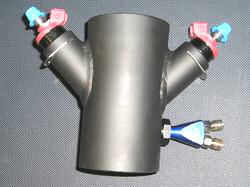 EIC and nitrous injector detail
The drivetrain consists of a 5 speed manual, Zexel Torsen limited slip differential and a T.A. diff girdle.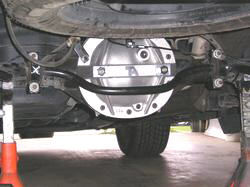 16 inch Centerline Galaxy wheels and a Goodmark cowl induction hood top off the modifications.
James reports that he still gets 33 MPG when not in boost thanks to the EIC and stock computer programming. At an autocross running his street Goodyear HP Ultra Plus shod truck against modified, slick tired Porsches, Mustangs and Corvettes, he finished an amazing 2nd overall, only .004 seconds behind a Porsche 911. Not bad for a 4 cylinder truck. A few sports car types were scratching their heads after this!