Saturn Drag Car
This 1997 Saturn SW2 is owned by Chris Cronin in Wichita, Kansas, USA.
The 2L engine is highly modified with SMS CP pistons 8:5 comp, SMS Total seal rings, SMS titan head gasket, SMS Godzilla block (o-ringed), SMS Crower rods, SMS stainless steel valves, SMS big bore TB, SMS JG P&P head, SDS stand alone engine management EM4-4F, custom P&P fuel rail, 1000cc injectors and MSD DIS2. Runs on VP- C16 fuel.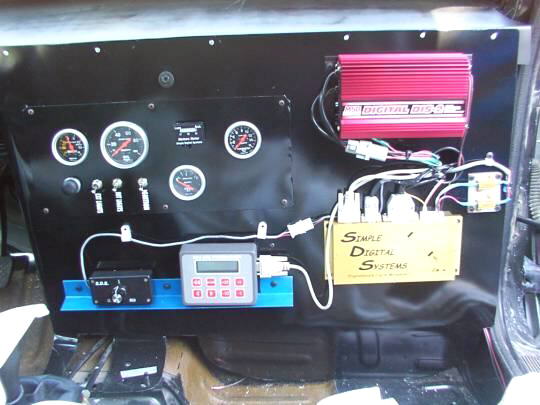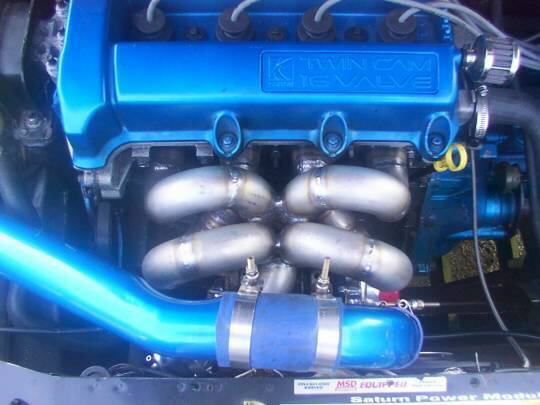 Turbo system consists of a Turbonetics stage III turbo and boost controller, Tial 50MM BOV, Tial 44MM wastegate, custom intercooler and piping 2 1/2" hot side 3" cold side, custom made turbo manifold and Golden eagle vacuum manifold.
A 5 speed manual transmission with ACT non sprung 6 puck race clutch transfers power.
The interior features a full suite of Autometer gauges and WMS wideband mixture meter in a custom sheet metal dash.
Car is finished in custom white paint with graphics done by EGRAF-X.com. Wheels are 13" Lenzo Drags with Mickey Thompson slicks.