1988 BMW M3 Road Race Car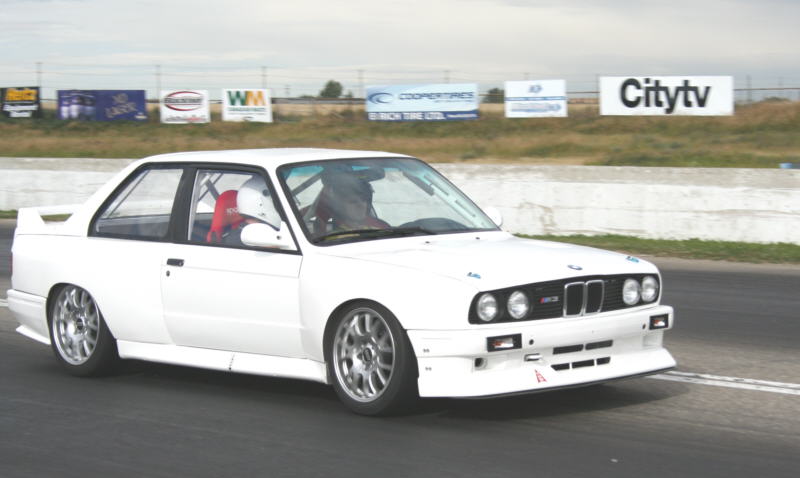 This car was built by John Herbst and Duncan Fraser from Calgary, Alberta, Canada.
Power comes from a 2.5L EVO 3 four cylinder fitted with BMW Motorsport slide throttles and Carbon fiber intake system. Fuel and spark are controlled by an SDS EM-4 4F.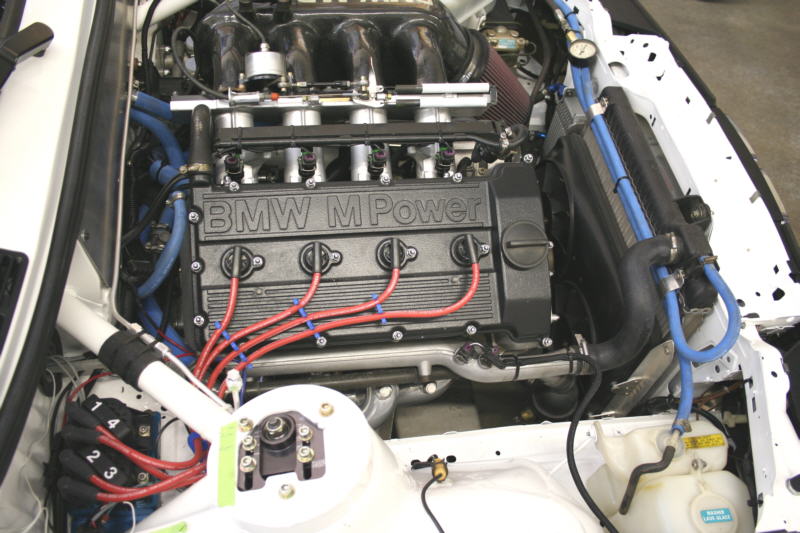 A custom made 4 inch body kit keeps the M3s agressive look. The care is lowered 2.5 inches via custom adjustable suspension. BBS 17 X 8.5 wheels mount 235 45 ZR17 tires. 13 inch front rotors with AP calipers are used in the front with E36 M3 rear rotors.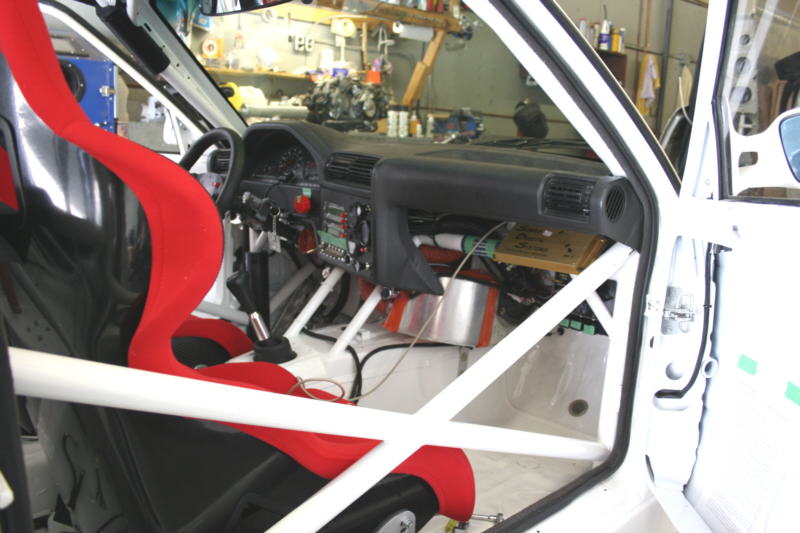 A close ratio 5 speed, limited slip diff and 3 inch stainless exhaust with titanium muffler top off the mods.