September '99 '92 Saturn Turbo Coupe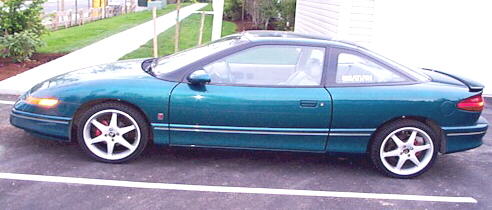 This '92 Saturn SL2 was prepared by James Schwartz from Apex Motorsports in Bothell, Washington. It is somewhat unusual in that it is turbocharged and has the factory automatic transmission in place.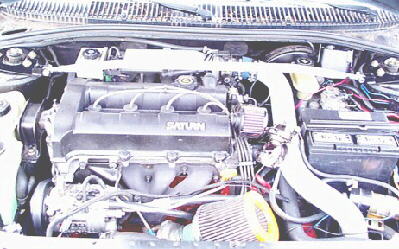 The engine was prepared with JE pistons, Crower rods, polished and balanced crank and JG head. A Garrett T-3 from Turbonetics with -60 compressor and .48 turbine exhausts through 2.5 inch mandrel bent exhaust and pumps 10 psi through the engine. An SDS, 2 injector EIC with 480cc injectors fixes the boosted fuel curve.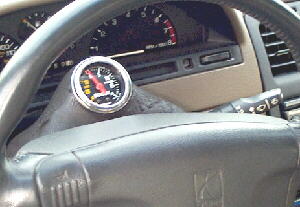 This Saturn retains all of the stock creature comforts like a/c and p/s and is driven hard on a daily basis.