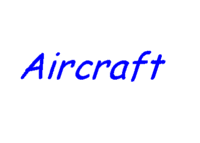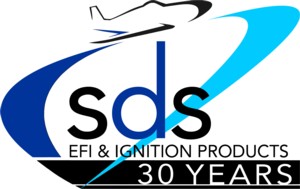 Last update Oct. 26/22
Superior Design= Superior Performance
Subaru Engines
We have supplied more systems for aviation Subarus than any other company and of course we also fly our own Subaru powered RV6A.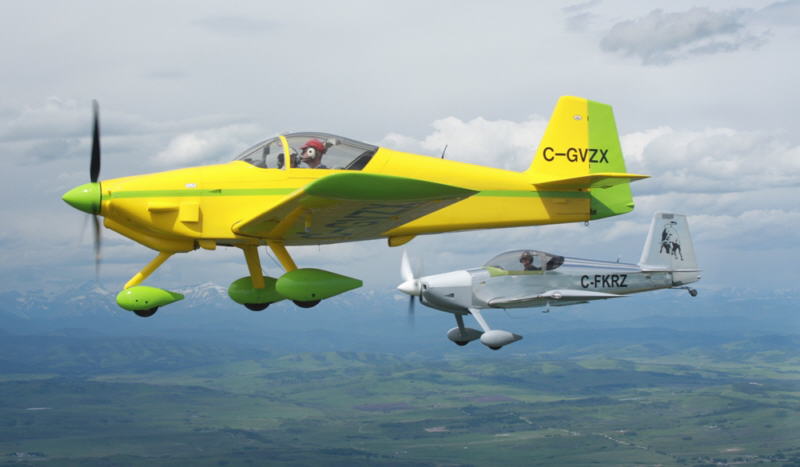 Turbo Subaru powered RV6A and RV7. Both equipped with SDS engine management systems

https://youtu.be/C35lSq4vAXY
SDS EJ22 installation in Australia

http://www.youtube.com/watch?v=B940-zuZI3k
Turbo Subaru RVs in formation

http://www.youtube.com/watch?v=kjNsbU6nFAw

http://www.youtube.com/watch?v=44HbwRm8lHw

http://www.youtube.com/watch?v=bOTmwnhGy6A

http://www.youtube.com/watch?v=4i6W-nTPbZo

Here is a takeoff video of Randy Crother's Turbo STI Subaru powered RV7A. SDS EM-4 4F equipped: http://www.youtube.com/watch?v=om1GUJ5m1nY&feature=channel_page

We have aviation specific SDS products to make replacement of the twin TEC units on NSI and Crossflow Subaru installations easier. A Hall Effect sensor and mount is now available for Subaru EJ series engines. This will bolt into the existing OE magnetic sensor location, permitting magnet mounting on the crankcase side of the OE crank pulley. We have an ECU internal driver system now available for STI and EZ30 COP ignition systems.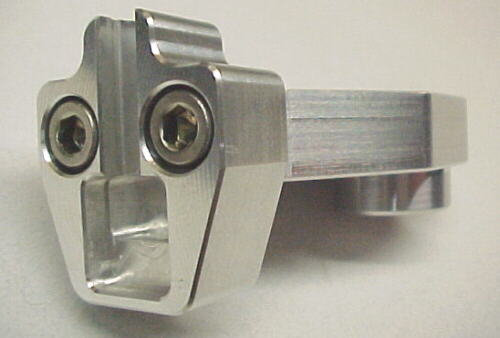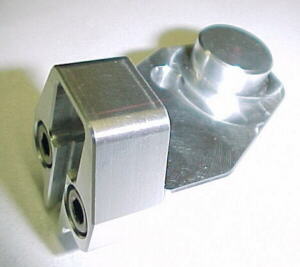 Subaru EJ/EG series Hall sensor and mount. Bolts onto stock magnetic sensor location. Applicable to EJ22 and EJ25, STI, EG33 engines $126US.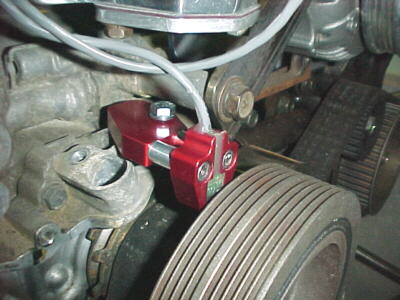 Hall mount installed on Subaru EG33 engine
---
For Subaru EA82 MPFI, EJ22, EJ25 and EG33 engines, we offer a version of our proven F system to control both fuel and ignition functions. These are calibrated in inches of mercury absolute and are suitable for both naturally aspirated and turbocharged engines. We have supplied systems for MPFI EA81s and ones which have been modified with injectors mounted down low in the heads. Please note, we cannot supply the OE style injector plugs if you are using the factory Subaru injectors on EJ and EG series engines.
We can drive EJ255 (STI) and EZ30 coil on plug units directly out of the ECU if desired (below).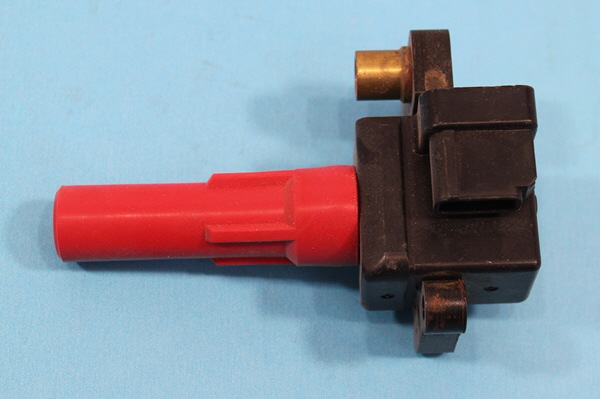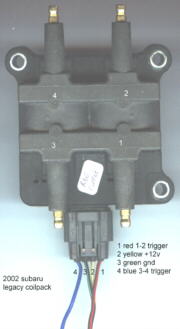 Late model EJ25s using the coil pack above don't need our coil driver. This coil pack can be driven directly out of the SDS ECU. We can supply both 5 and 12V tach signals out of the EM-5 ECU. We can supply these coil packs new for most 4 cylinder engines.
---
The EG33 may use our supplied 6F coil pack or the OE coil on plug setup. The factory Subaru TPS can be used. Systems come with GM air and water temperature sensors or optional Bosch sensors. Our simple Hall effect crank sensor replaces the multiple factory magnetic crank and cam sensors.
---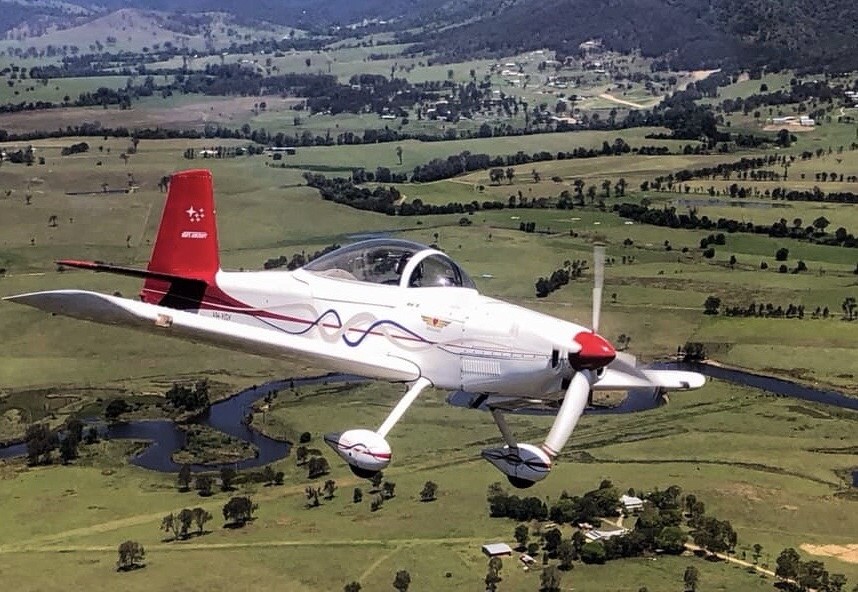 Trevor Mills turbo EZ30 powered RV-8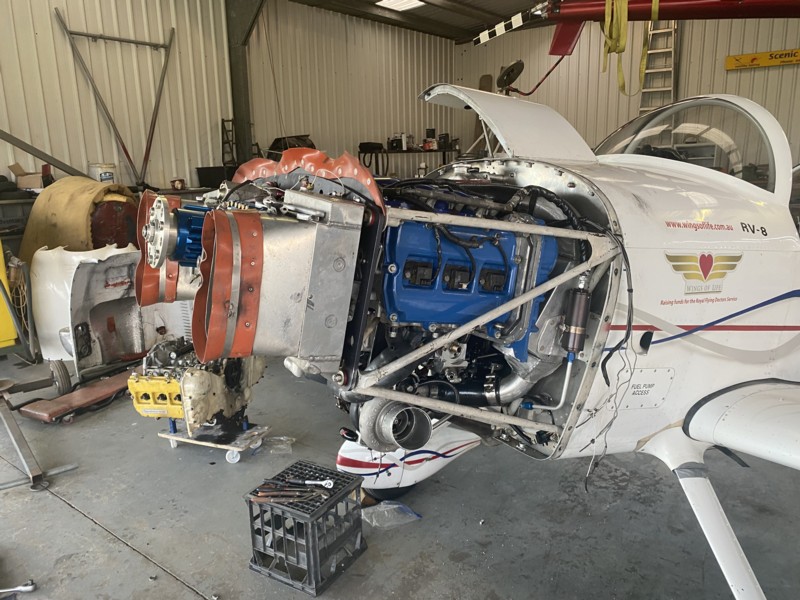 ---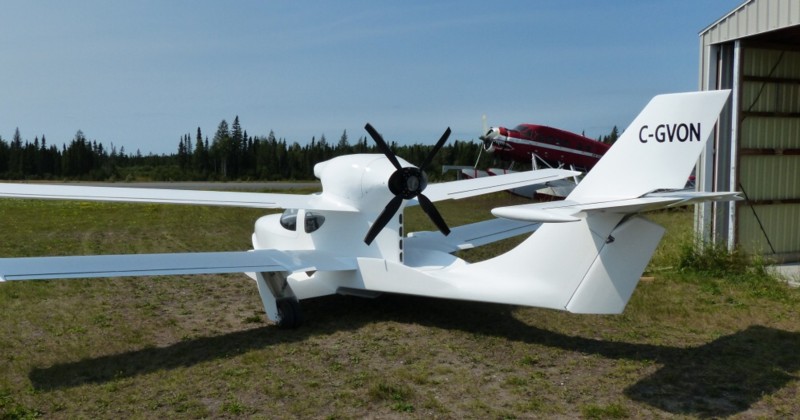 EJ powered Sea Hawker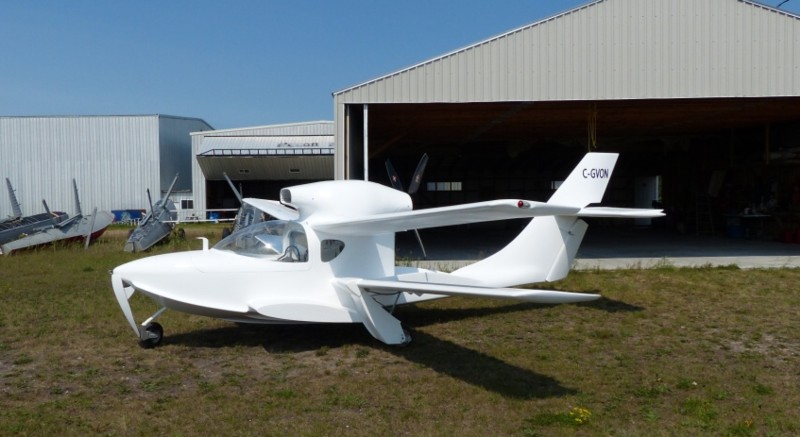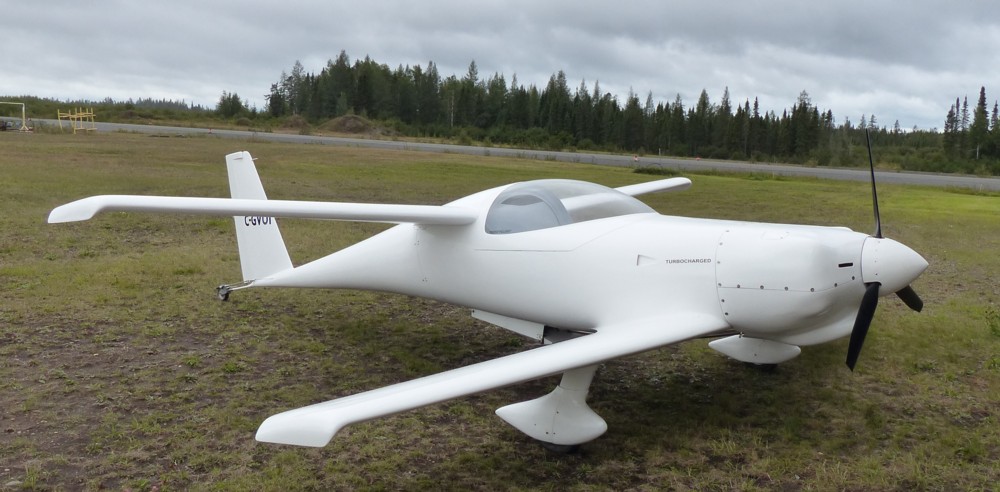 Q200 with DD EJ25 turbo
---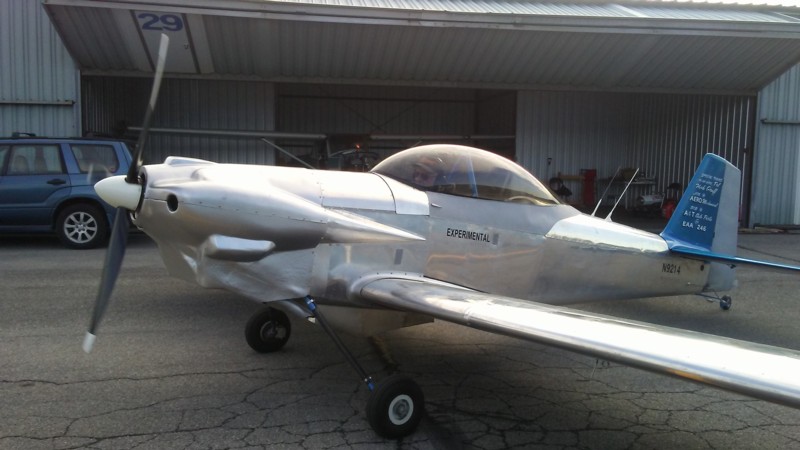 Tom Hankamp's RV4 with EJ25. EM-5 4F equipped. Kool prop and PSRU from Air Trikes
---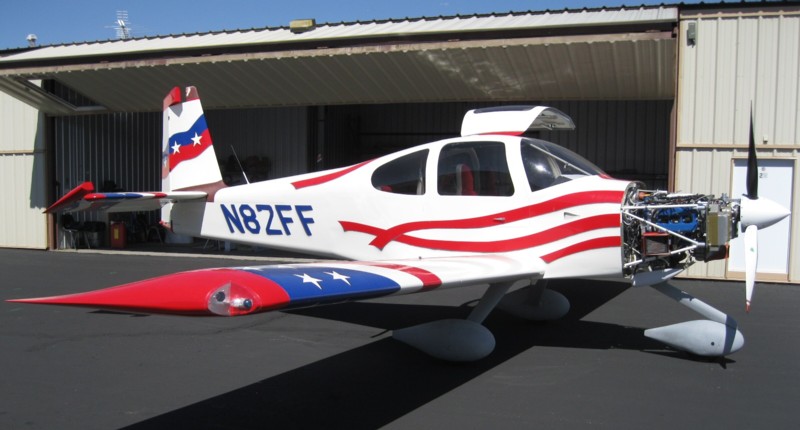 Paul Hahn's EZ36 powered RV10 is now flying in Colorado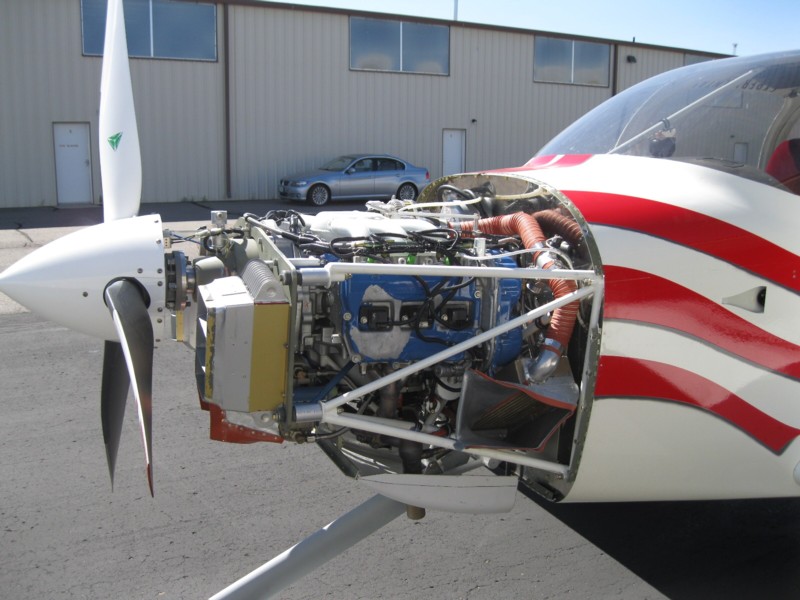 Uses SDS EM-4 6F ECU and Marcotte M300 gearbox
---
Photos below of our twin turbo EG33 in our RV10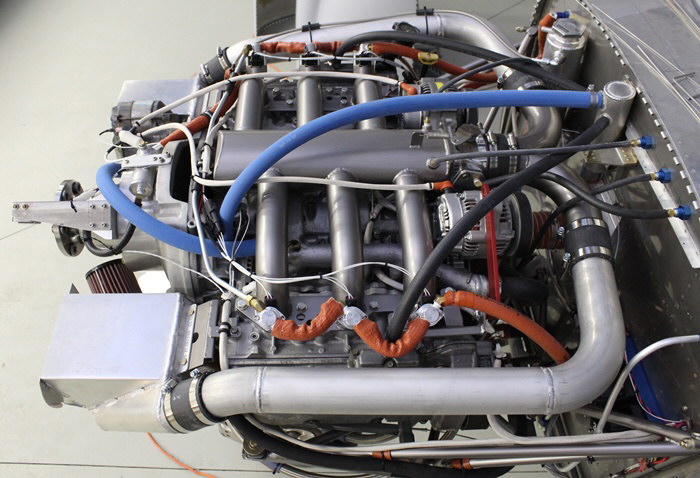 ---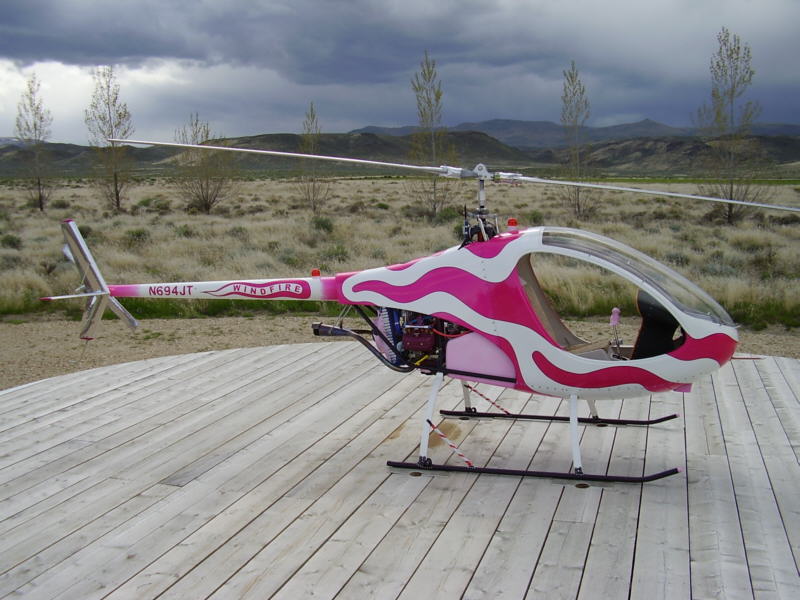 Daniel MacPherson's EA81 powered Windfire helicopter, Idaho, USA. EM-5 4F equipped.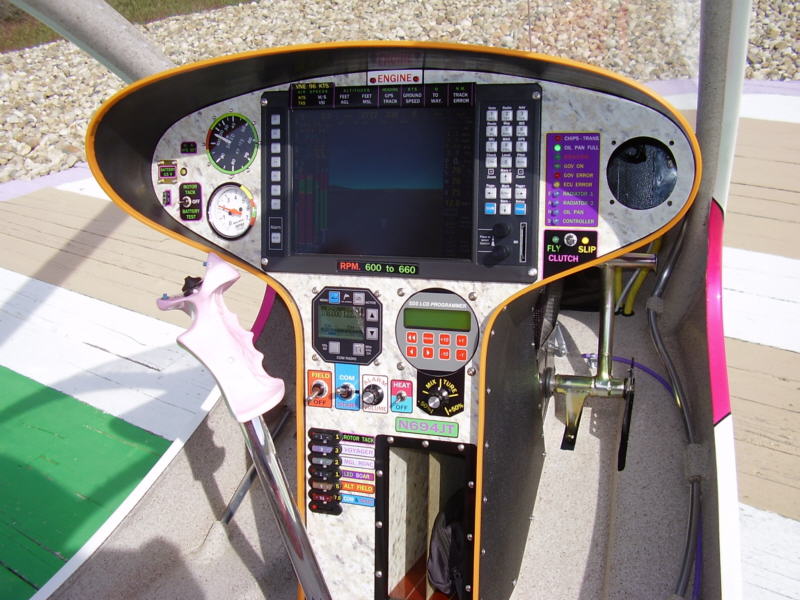 Panel

The installation has 145 hours of flight time on it as of Dec. 2014
---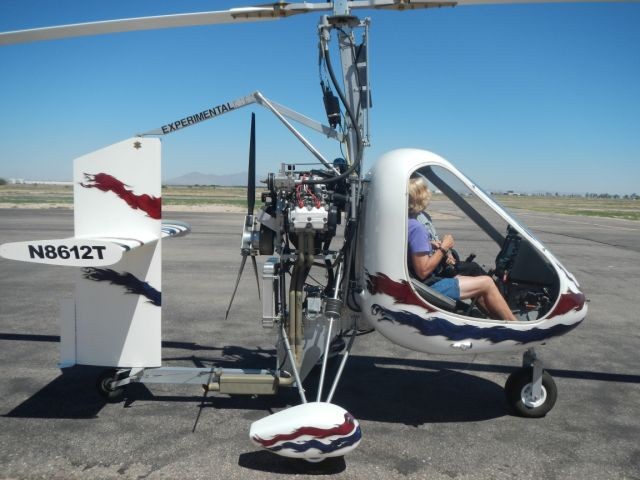 SparrowHawk gyro owned by Walt Harsch in Arizona. EJ22 with EM-5 4F system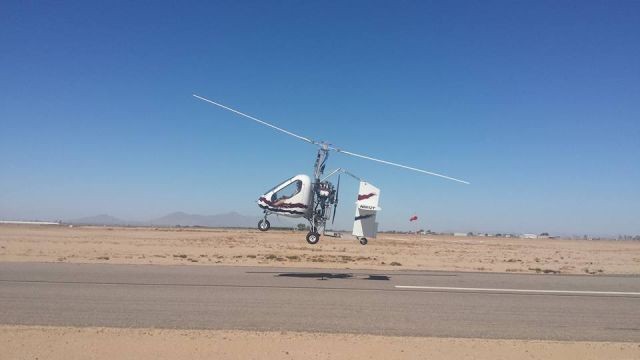 ---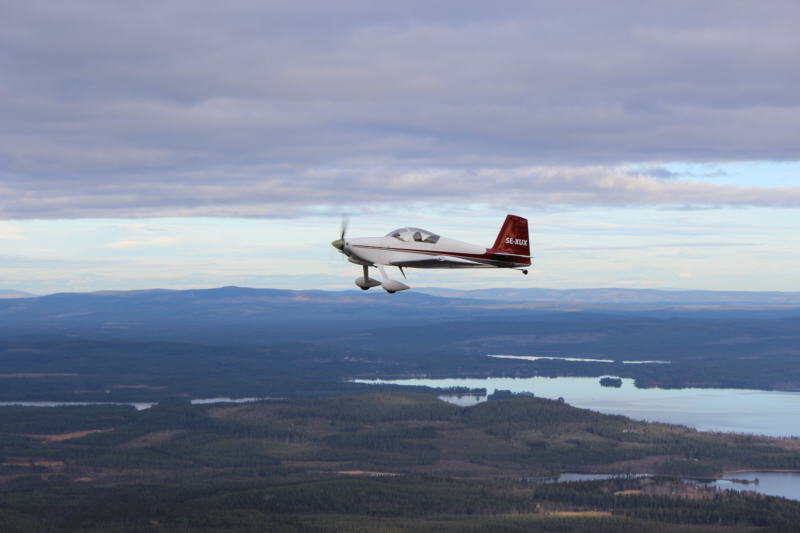 RV7 powered by Subaru EZ30 six cylinder owned by Bengt Bergsten in Sweden. EM-4 6F equipped.
---
Bjorn Anders Horne flies this EZ30 turbo powered RV7 in Norway. He reports 170 knots true on 9.25 Gal/hr. 570 hours on the setup as of March 2017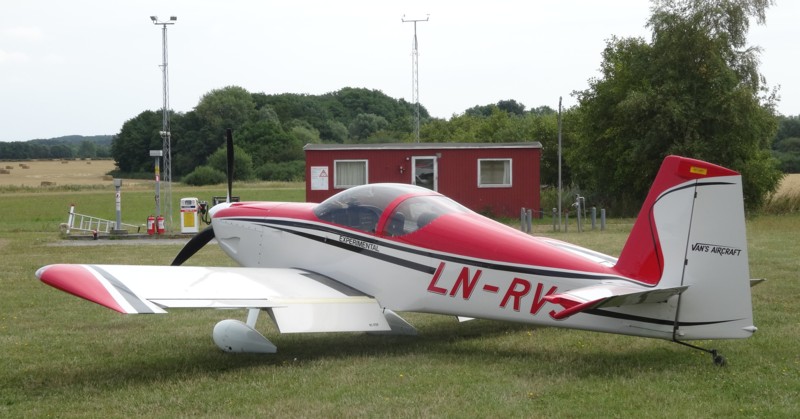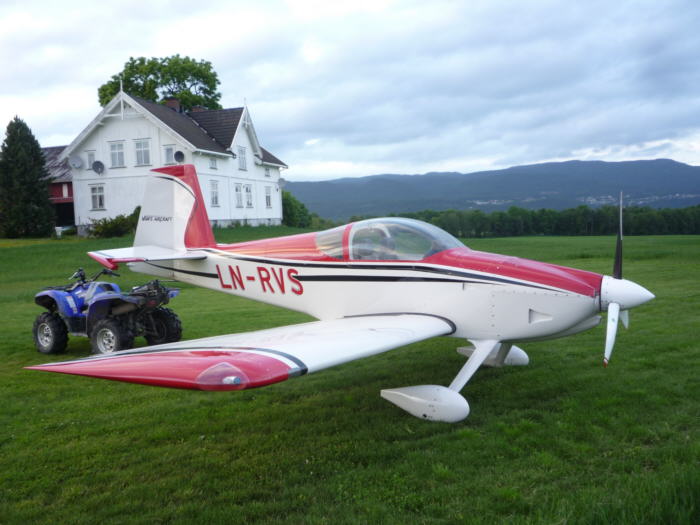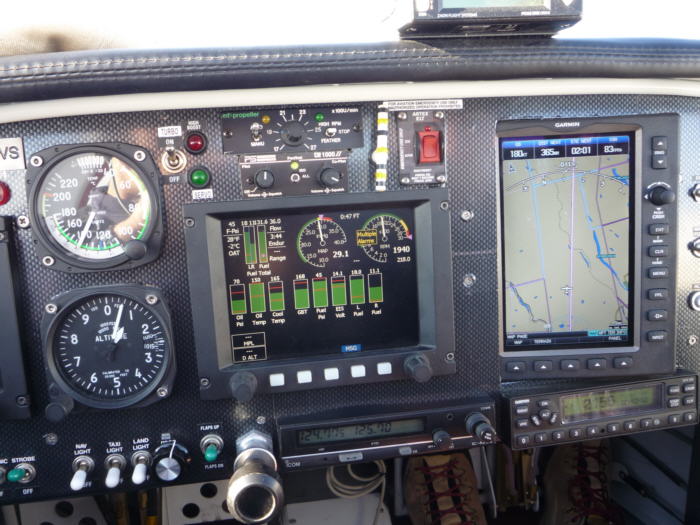 ---
Reg Clarke has flown this direct drive EJ25 powered Q2 for many years and 800 hours with SDS. 200 knots TAS at 12,500 feet on 5.5 gal/hr.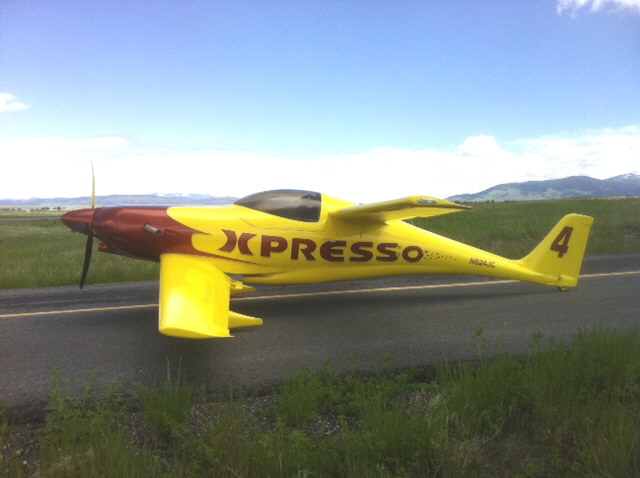 ---
Allen Burruss from Stevensville, Montana flies this Glasair FT-S-II powered by an EZ36. 40 hours as of Nov. 2012. 180 mph on 6.5 gph.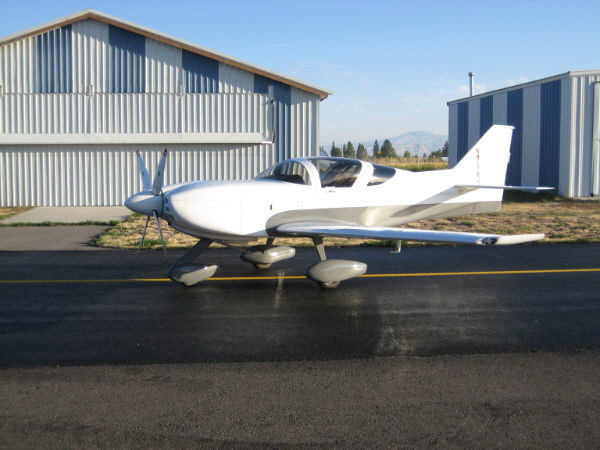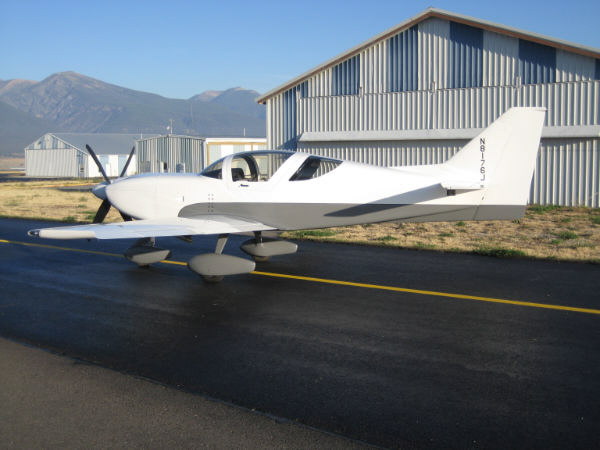 ---
Dennis Glaeser flies this RV7A powered by an EZ30 with IVO prop. 150 knots on 9.5 gph.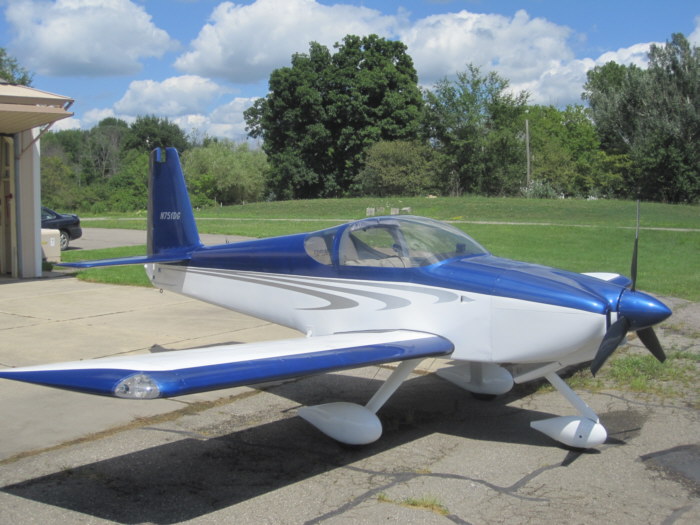 ---
The photos below show the Crossflow EG33 powered Bushcaddy of the McWilliam brothers in Ontario, Canada. Now fitted with an SDS EM-4 6F and proper Garrett turbocharger. Now fitted with a Marcotte PSRU.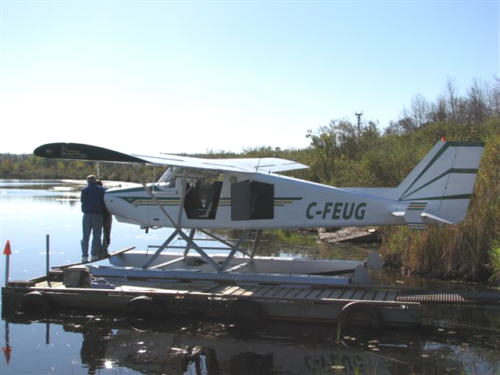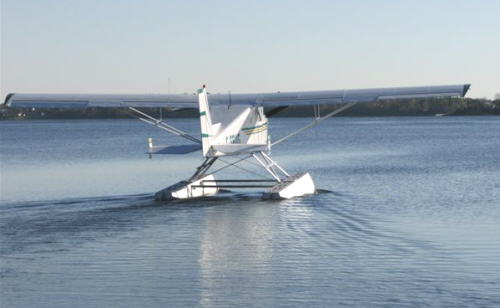 ---
EJ25 turbo RV7 owned by Shane Getson, built by Ralph Inkster, Springbank Airport. EM-4 4F equipped.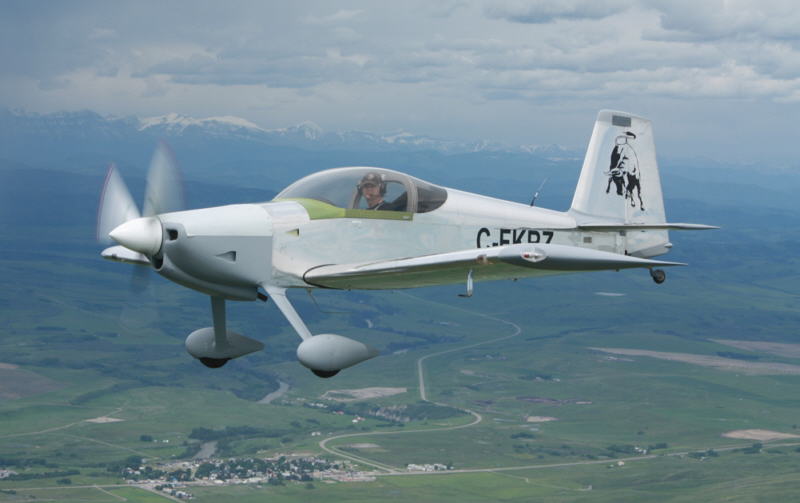 http://s1105.photobucket.com/albums/h341/rv6ejguy/?action=view&current=rv720110020.mp4
A short video of the engine running.
http://www.youtube.com/watch?v=q6bK8eTm4kc
Second flight video
http://www.youtube.com/watch?v=No7BnIDAp-Q
Some more video of high power engine runs, takeoff and overhead passes
---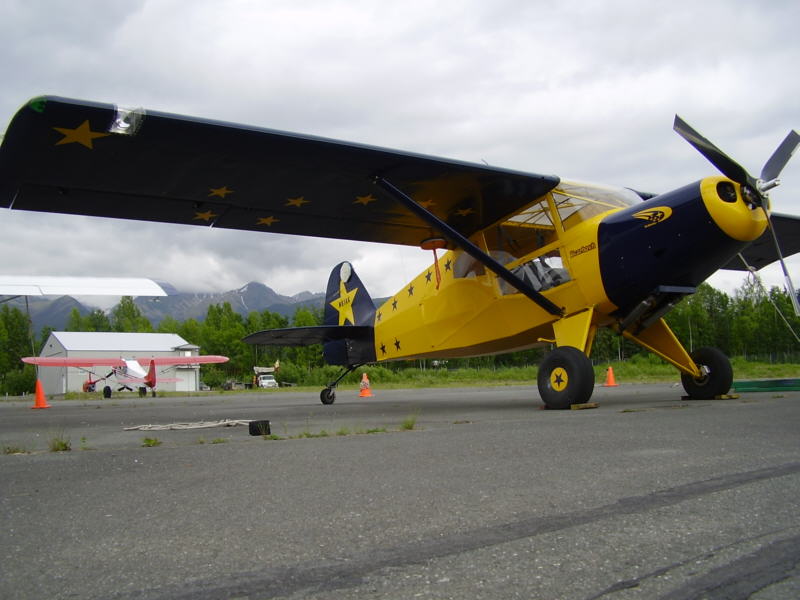 Dan Shilling's Bearhawk, N61AK, with EG33, Autoflight gearbox, Ivo Prop, SDS EM-4 6F Located in Anchorage Alaska.
---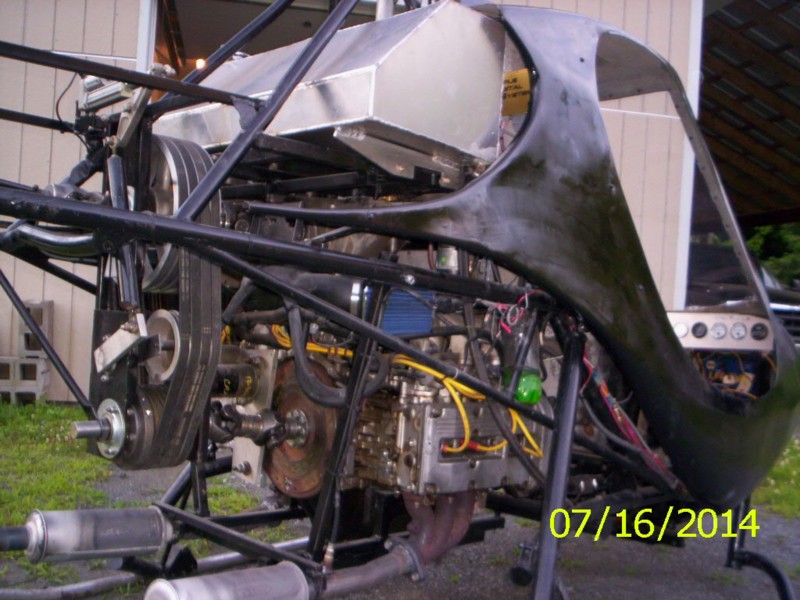 EG33 powered helicopter with SDS EM-5 6F
---

RAM Racing Engines builds Subaru engines for aircraft conversions:
Email: ramperf1@gmail.com
---