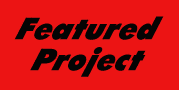 November/December '97 Project: 1981 Toyota Celica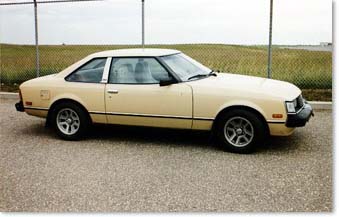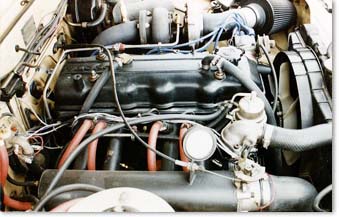 This 1981 Toyota Celica is owned by Barry Wilks, the designer of SDS products. This car is used for much of the prototype testing of new SDS hardware and software.
It is powered by a turbocharged 20R engine featuring 7.5 to 1 TRW forged pistons from a Corvair, ported cylinder head and stock camshaft. A Garrett TO4 with S-3 compressor and O .58 turbine provide the urge pumping through mandrel bent 2.25 inch plumbing to a Spearco intercooler and 1981 Supra throttle body attached to a custom built intake manifold mounting 4 Bosch 036 injectors.
Fuel is supplied via a mechanical pump to the surge tank which then feeds a Peugeot EFI pump. A Rajay wastegate is fitted which dumps into a custom 2.5 inch exhaust system.
Torque is transmitted through a Centerforce clutch to the stock 5 speed and differential. 14 x 7 Supra mags are fitted. Suspension has been modified with lengthened front control arms, 1 inch sway bar and cut front springs. In the rear, Volvo station wagon springs are used. KYB shocks are fitted to all 4 corners. Metal Master front pads are fitted to aid in stopping this sleeper.
Barry normally runs the engine at 8 psi on 92 octane fuel where it makes around 210 hp. Typical of stock cammed 20R engines, it delivers lots of seamless torque at all rpms. An SDS EM-2F handles the engine management chores while an SDS DBC keeps control of the boost pressure.
Fuel economy on the highway is 33 mpg (imp) and 23 mpg city.
Racetech Home Page: www.sdsefi.com
---
| Home Page | Product Specifications | Programming the SDS | Price List |
| Dealer List | Tech Page | Project Page | EIC | Aircraft |