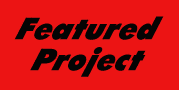 November's Featured Project: 2002 Allison Bass Racer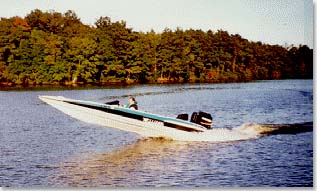 2002 Allison Bass Racer prepared by Blanchard Performance Engineering, Hammond Louisiana.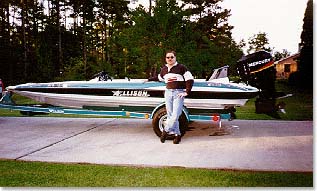 This boat is powered by a 2.5 literMercury V-6. Modifications include: Wiseco pistons, block modifications including intake and exhaust porting, 26cc heads, lightened rods, OZ plate, high performance Boyesen reeds, milled out reed blocks, aluminum flywheel, XRI air box, SDS EM-1D fuel injection system, shortened mid-section and a Torque Master gear case.
This is what Darren Blanchard says about SDS:
As a boat racer/builder, I found myself working on the same problems over and over again- MELTED PISTONS as a result of poor fuel management. The SDS EM-1D is a tuners dream. I had my boat up and running and close to dial in less than 2 hours after installation. I am sold on it, it's simple and it works. SDS is the only way to fly!!
Racetech Home Page: www.sdsefi.com
---
| Home Page | Product Specifications | Programming the SDS | Price List |
| Dealer List | Tech Page | Project Page | EIC | Aircraft |