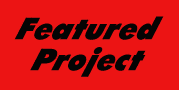 March's Featured Project: RX7 GSL-SE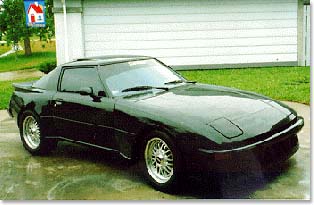 Frank Muniz's '84 RX7 GSL-SE out of Florida, USA started out with a single Weber Cartech turbo system. Eventually the need for more power became apparent as well as the desire to eradicate typical carb problems like hard cold starting, driveability and running out of fuel at high boost.
After looking at other laptop programmable EFI systems on the market, Frankie decided to go with an SDS unit because he did not want to buy an expensive laptop nor did he know anything about them. SDS was also much less expensive.
Frankie found the system easy to hook up and the SDS programmer simple to use, especially compared to the laptop programmable systems he had seen.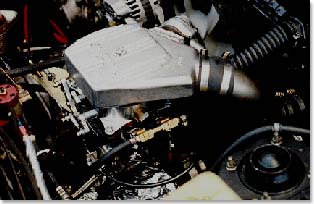 This RX7 is powered by a ported 13B, 4 port with a Racing Beat, Holley style manifold mounting 4, 85 lb. Bosch style injectors controlled by an SDS EM-1D computer. A Cartech exhaust manifold mounts a Turbonetics wastegate and Garrett TO4 with H-3 compressor and a P.81 turbine dumping into a Cartech 3 inch exhaust system with free flowing muffler. A spearco intercooler cools the charge. Output is in the 350 hp range at 14 psi, propelling the 2600 lb. Car to mid 11's.
A Turbo 2 transmission is used with a Tilton double disc clutch and flywheel to transmit the torque to ARE 16 x 8 wheels shod with 245-50-16 Comp T/A's.
This RX7 can fly through the corners as fast as it blasts down the 1/4 with Suspension Techniques springs, bushings and sway bars, Tokico adjustable shocks and a Racing Beat strut tower brace.
The car is wrapped in a Mariah body kit and shot with black lacquer.



Racetech Home Page: www.sdsefi.com
---
| Home Page | Product Specifications | Programming the SDS | Price List |
| Dealer List | Tech Page | Project Page | EIC | Aircraft |